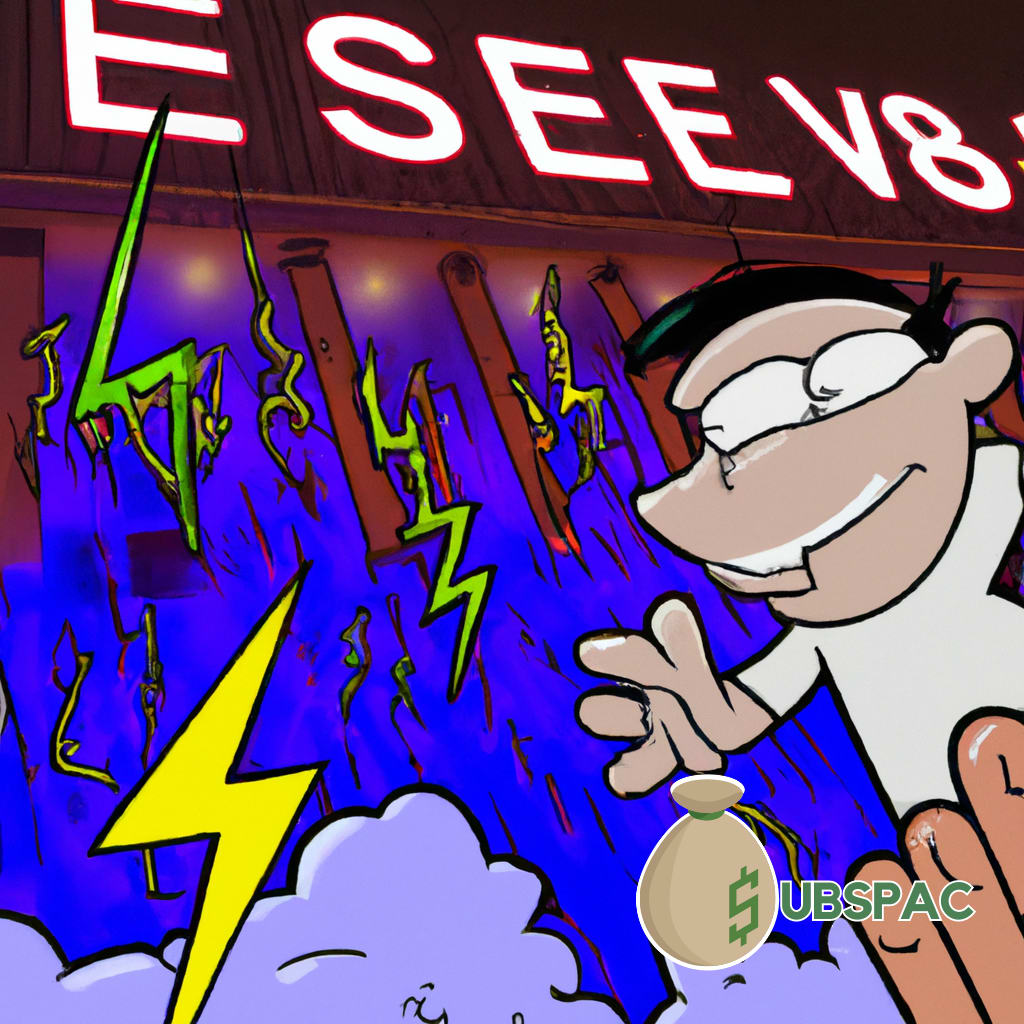 TLDR:
Tech stocks are struggling due to inflation and interest rate concerns, while energy stocks are gaining momentum and value stocks are holding up well. Tesla's stock fell due to Elon Musk's tweet about selling some of his bitcoin holdings. The Federal Reserve meeting later this week is eagerly awaited to see if they will tighten the reins.
Well, well, well, what do we have here? The tech stocks are having a bit of a rough day, aren't they? It appears that the market's concern over inflation and interest rates isn't doing the tech sector any favors. The June S&P 500 futures have slipped by a not-so-modest 0.78%, while the June Nasdaq 100 E-mini futures aren't faring much better, being down by 0.94%.
As if the tech sector didn't have enough issues, enter Tesla, falling more than 7%. All thanks to everyone's favorite billionaire, Elon Musk, who decided to tweet about selling some of his bitcoin holdings. Talk about a volatile mix of cryptocurrencies and Musk's Twitter fingers.
But fear not, dear investors, for there is a silver lining in the form of energy stocks. With a rallying cry, they're picking up steam as oil futures see a rise of more than 1%. This boost can likely be attributed to the optimism surrounding global economic recovery and the ever-increasing oil demand.
And let's not forget our good old friends, the "value" stocks in the financial and industrial sectors, which seem to be weathering the storm just fine. It's almost as if they are saying, "Move over tech stocks, we've got this."
As we eagerly await the outcome of the Federal Reserve meeting later this week, many are holding their breath to see whether the central bank will maintain its dovish stance or feel the need to tighten the reins a bit sooner than anticipated. It's always a thrill to see what new surprises the market has in store, isn't it?
So, to sum it up, the market is a smorgasbord of both good and bad, and tech stocks are getting the short end of the stick. Inflation and interest rate concerns are steering investors towards lesser-seen sectors, while energy and value stocks bask in the limelight. And as for the Federal Reserve meeting, well, we'll just have to see what they have up their sleeves.
In conclusion, the market is like a roller coaster, and today's ride seems to be a bit of a doozy for tech stocks. But hey, at least the energy and value sectors are enjoying the ride. So buckle up, and hold on tight as we wait to see what other twists and turns the market has in store for us.
Disclaimer: The information presented in this message is intended as a news item that provides a brief summary of various events and developments that affect, or that might in the future affect, the value of one or more of the securities described above. The information contained in this message, and any information linked through the items contained herein, is not intended to provide sufficient information to form the basis for an investment decision. The information presented herein is accurate only as of its date, and it was not prepared by a research analyst or other investment professional. This article was written by Qwerty using Artificial Intelligence and the Original Source. It is possible the information contained within is not accurate. You should seek additional information regarding the merits and risks of investing in any security before deciding to purchase or sell any such instruments. If you see any errors or omissions leave a comment below.