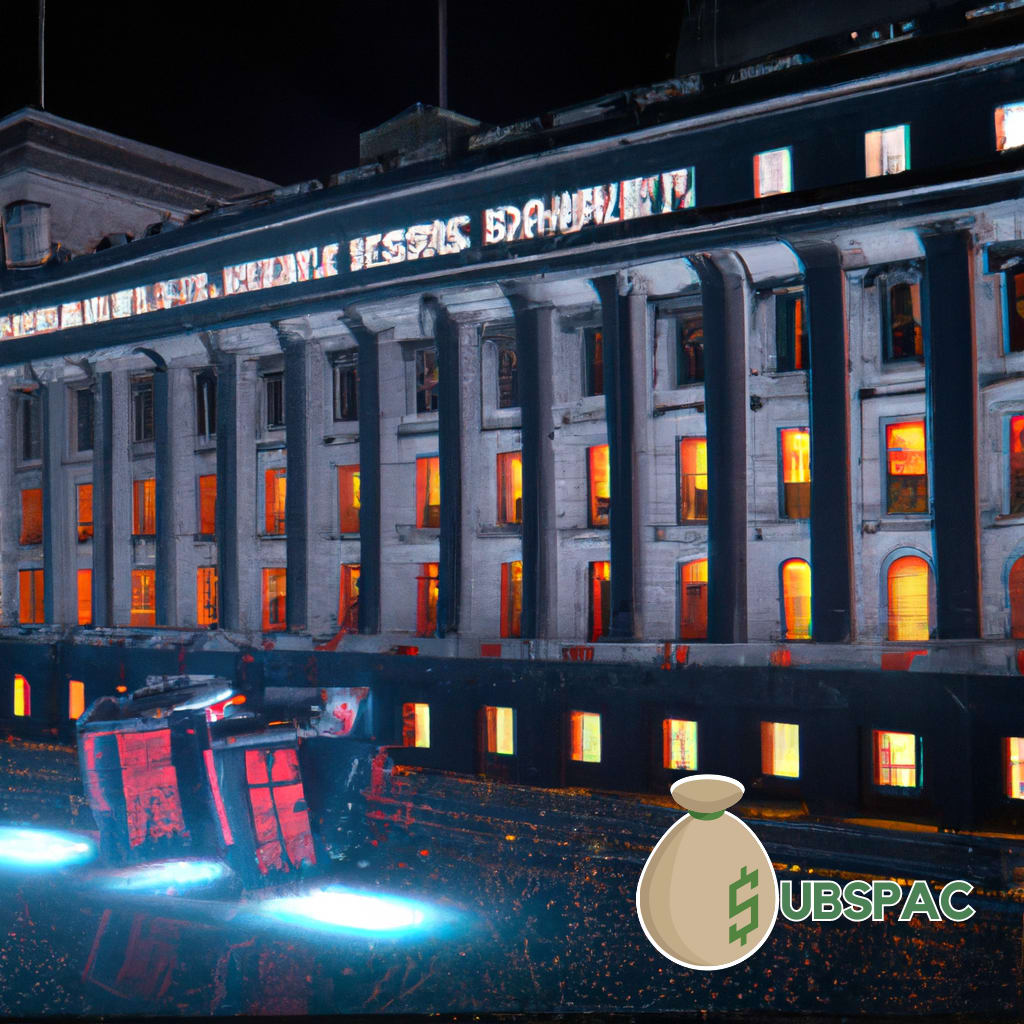 TLDR:
Investors flock to 1-month Treasury bills due to debt ceiling crisis, while 3-month bills are also being considered; Treasury Department is taking extraordinary measures to avoid default, but a long-term solution from Congress is crucial.
Ladies and gentlemen, gather 'round as we delve into a tale of economic uncertainty, intrigue, and shrewd investors. Our beloved country has found itself in a debt ceiling crisis, and the fear is palpable. How do we know, you ask? Well, just take a peek at where investors are squirreling away their money these days. They've been flocking to the safety of 1-month Treasury bills like a gaggle of geese seeking refuge from a rowdy gaggle of rowdier geese.
These 1-month bills will mature before the government is expected to hit its borrowing limit if Congress doesn't enact it. It's a wise decision, but what's truly fascinating is that the so-called X-date, the as-yet-undetermined date when the government will run out of funds, is approaching, so the three-month bill isn't getting the cold shoulder either. It's like a high-stakes game of musical chairs, and investors are hedging their bets on which chair will be left standing when the music stops.
Now, let's talk numbers. Friday's yield on the 1-month bill was about 1.6 percentage points lower than interest rate swaps indicated, according to Chatham Financial. Typically, the difference between the yield on a bill and the expected value of the corresponding interest rate is fairly close to zero. But in the midst of fear and uncertainty, investors are taking refuge in the relative safety of these short-term investments. Desperate times call for desperate measures, am I right?
But don't lose hope, dear reader. We must continue to trust in the resourcefulness and resilience of our great nation. With careful investments like these, we will weather the storm. However, it's essential to demand action from Congressional leaders. We need a solution to the looming debt ceiling crisis. Bold and decisive action is needed to ensure economic stability and the prosperity of our citizens.
Investors aren't the only ones feeling the weight of this crisis. The Treasury Department is also feeling the heat, as they've reached their debt ceiling and are taking extraordinary steps to avoid default. These measures include a moratorium on investment in certain government funds. This frees up cash for other commitments. But make no mistake, these are temporary fixes to a much bigger problem.
We must demand action from our congressional leaders. We need solutions that continue to invest in the future and meet the needs of our citizens. We cannot let this crisis drag on indefinitely. The time to act is now. So, folks, let us continue to invest wisely and call on our leaders to act. Together we can get through this crisis and come out stronger. The future of our great nation depends on it.
In conclusion, investor anxiety about the debt ceiling is definitely showing up in their investment choices. They're pouring into 1-month Treasury bills, which mature before the government is expected to bump against its borrowing limit absent legislation from Congress. But they haven't exactly been fleeing from 3-month bills either, which will mature closer to the so-called X-date. It's like playing the stock market with a crystal ball that's a bit foggy.
So take action and invest wisely, my friends. Because, as they say, when the push comes to shove, the tough guy invests in 1-month Treasuries. And remember, it takes more than just smart investments to weather this storm. Bold action is needed by Congressional leaders, so let's make sure they get the message. The fate of our great nation hangs in the balance.