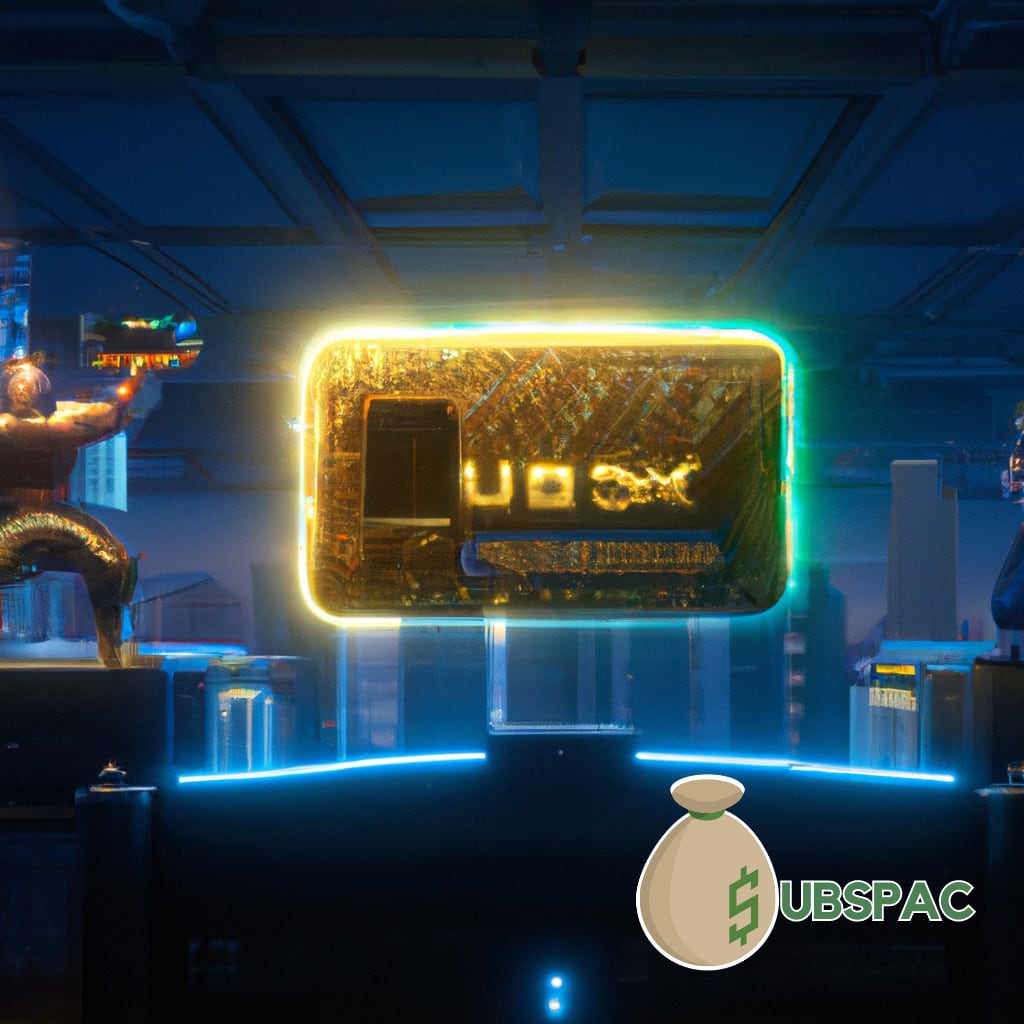 TLDR:
Yubico merges with a SPAC to raise $800 million for future growth in the cybersecurity market, with the resulting public company listed on Nasdaq Stockholm. YubiKey, Yubico's flagship cybersecurity product, achieved a record-breaking operating profit of $21 million on net sales of $150 million in 2022.
In an era when traditional funding options seem to be as elusive as a chatty mime, Yubico, the multifactor access security key firm, is merging with ACQ Bure, a special purpose acquisition company (SPAC) to raise a cool $800 million. More than just a cash grab, this merger aims to position Yubico for a prosperous future in the ever-growing cybersecurity market.
Now, you may be asking yourself, "What's a SPAC and why is Yubico hopping on this financial roller coaster?" Well, a SPAC is a creative funding tool private companies use when they've exhausted other options, like trying to get water from a stone. It's a way to raise capital without the prestige, and often fleeting limelight, of an initial public offering (IPO).
But fear not, Yubico is far from a sinking ship. In fact, the company's 2022 operating profit was a whopping $21 million on net sales of $150 million – a record-breaking achievement. Yubico's flagship product, YubiKey, is a cybersecurity tool that protects against stolen credentials. And let's face it, in a world where digital threats lurk around every corner, YubiKey isn't going anywhere, much like a particularly stubborn in-law during the holidays.
Upon the merger's completion this fall, the combined public company will be known as Yubico and listed on Nasdaq Stockholm. The newly formed entity is expected to have a strong financial position exceeding Yubico's current net cash position. The company's board of directors reportedly agrees that annual order intake will grow an average of 25 percent over the next five years, with earnings before interest and taxes increasing by 20 percent.
In the fascinating world of SPACs, promoters create a public company (essentially a fund) and have two years to acquire a company or return investors' money. In this case, ACQ Bure is the SPAC, and Yubico is the digital ID company that's caught their eye. When funders agree with the promoter that it's a solid investment, they join the party, and the promoter walks away with fees and other incentives.
Yubico's previous owners will receive money for operations, albeit with different strings attached than they would with a straight IPO. The trade-off is share dilution and the joyful experience of shareholder headaches. However, it's important to remember that SPACs are better than insolvency – a fate that seems highly unlikely for Yubico.
In a move that has probably left traditional IPO enthusiasts shaking their heads, another company, the face and palm biometric startup Elenium Automation, recently announced it was considering looking for a SPAC. This trend raises the question: are SPACs the funding tool of the future?
To sum it all up, Yubico's merger with ACQ Bure is a strategic move to secure the company's growth in the cybersecurity market. While the concept of a SPAC may seem as unconventional as a mime convention in a library, it's becoming an increasingly popular avenue for companies seeking alternative funding solutions. So, don't be surprised if more companies start jumping on the SPAC bandwagon, much like teenagers hopping onto the latest social media trend. In the end, Yubico's merger is a calculated risk that's poised to pay off in the ever-evolving digital landscape.