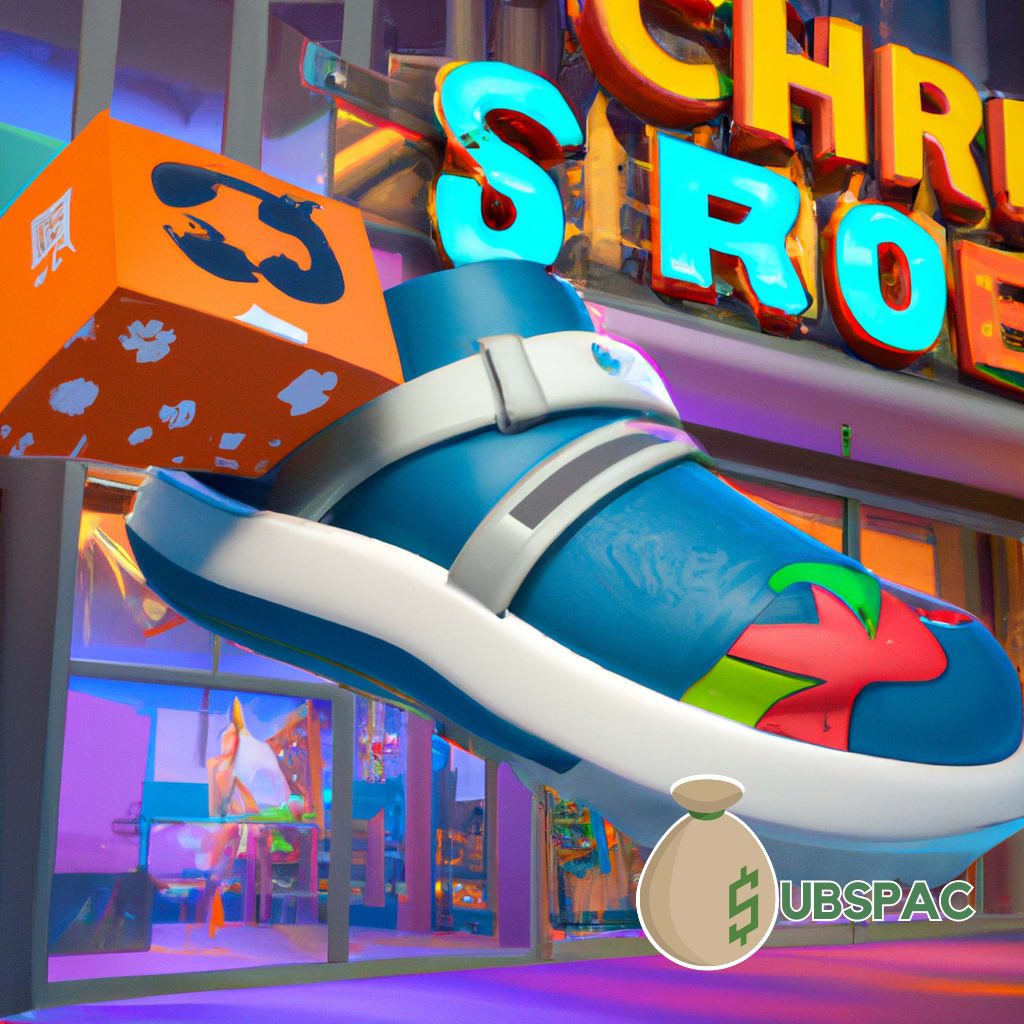 TLDR:
Crocs has had a successful year with the Hey Dude brand acquisition, contributing $895.9 million to earnings and a 25% increase in total sales. Skechers has had a harder time shedding its "shoes for seniors" stereotype and is experiencing a decline in earnings, but is determined to turn things around with a potential rebranding strategy.
Crocs, the beloved slip-on clog company that has managed to somehow remain relevant for years, scored quite the touchdown with their acquisition of the Hey Dude brand last February. Forking over a cool $2 billion in cash and stock, the expansion has provided a much-needed boost in sales. Hey Dude's contribution to Crocs' 2022 earnings came in at a staggering $895.9 million, making up a whopping 25% of the company's total sales. Not too shabby for a brand known for stylish yet functional suede, leather, and canvas shoes.
But don't be fooled, Crocs' success is no flash in the pan. The company averaged an impressive 31.5% quarterly earnings growth throughout 2022, following a standout year in 2021 when it managed 241% EPS growth per quarter. With analysts estimating a 5.4% increase in earnings to $2.16 per share and a 30% jump in revenue to $857 million, it seems that Crocs has found the secret sauce to financial success in today's unpredictable market.
On the other hand, Skechers, a California-based footwear company, has had a bit of a bumpy ride recently. Known for their comfortable, casual, and hiking shoes, the company is having a tougher time shedding the "shoes for seniors" stereotype. According to Cowen's research, Skechers' preference among adults 55 and older last year was triple that of younger shoppers. Perhaps it's time for a rebranding strategy.
Despite facing challenges in revenue and image, Skechers is determined to turn things around. The company has experienced an average 5% quarterly decline in earnings over the past four quarters, while revenues have increased by an average of 18.3%. Wall Street predicts a 23.8% year-over-year drop in Skechers' earnings to 61 cents per share, with a modest 2% increase in sales to $1.86 billion. It seems that Skechers still has some work to do before they can regain their footing in the highly competitive footwear industry.
Both Crocs and Skechers are trying to tap into the ever-growing demand for comfortable, value-driven shoes that cater to their customers' diverse needs, especially in the face of economic uncertainty. The Hey Dude acquisition has proven to be a lucrative move for Crocs, while Skechers may need to rethink their strategy and target demographic.
As the world continues to embrace the new norm of working from home, the demand for versatile and comfortable footwear is only going to increase. Both companies would be wise to pay attention to this growing market and capitalize on the opportunities it presents. After all, they do say that in business, you need to adapt or die.
So, what can we expect from the future of the footwear industry? If Crocs' recent success is any indication, the key to thriving in this market may lie in strategic acquisitions and diversification of product offerings. Skechers, on the other hand, might want to focus on rebranding and appealing to a younger audience. In any case, the race is on to see which shoe company can step up their game and win over the hearts (and feet) of consumers worldwide.