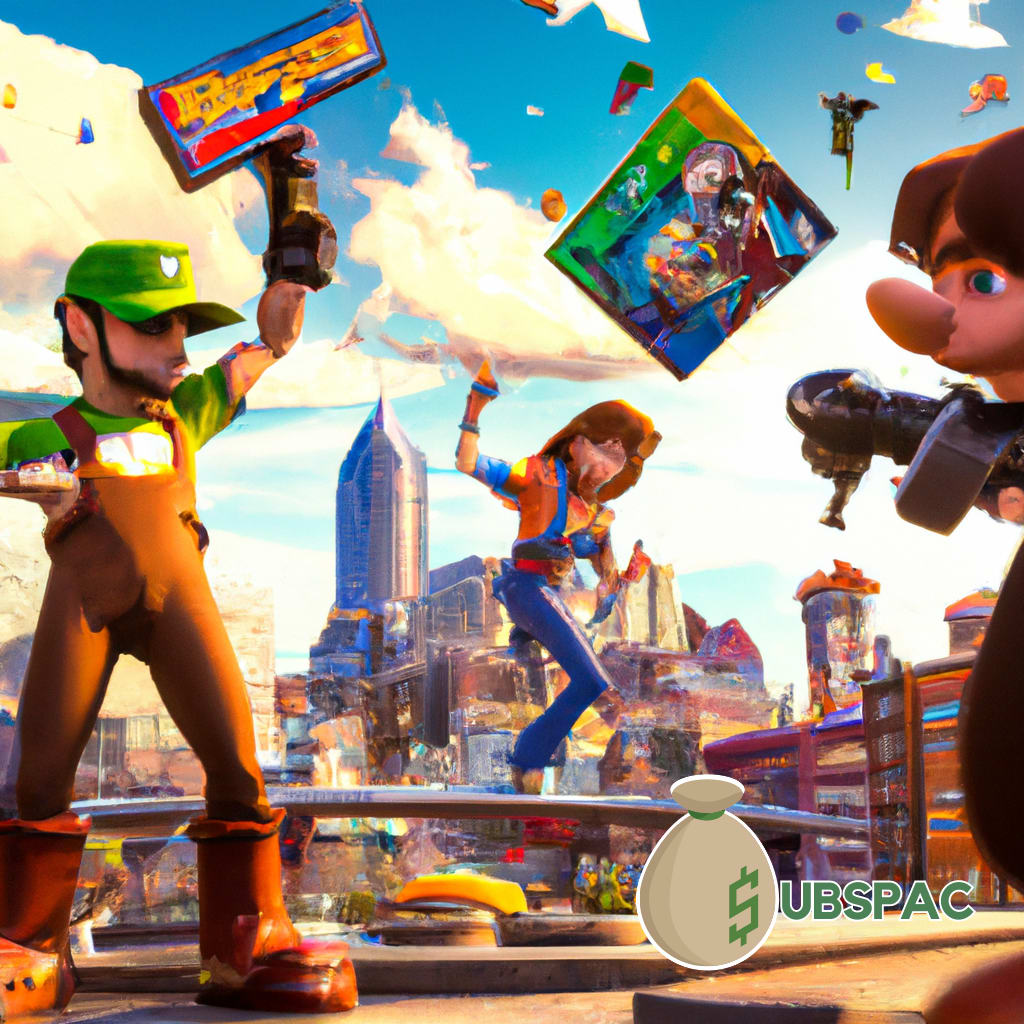 TLDR:
Tech stocks, including Microsoft, Alphabet, and Meta Platforms, are propping up Wall Street amid concerns over US banks. Microsoft's earnings surpassed expectations, while Chipotle Mexican Grill saw a 14.5% increase in share prices. However, Activision Blizzard fell by 11.4% after UK regulators put the kibosh on its acquisition by Microsoft.
Ladies and gentlemen, let's talk tech stocks – those bastions of innovation that laugh in the face of adversity and make our lives just that little bit more interesting. Today, it seems that when the going gets tough, the tech gets going. Amid concerns over US banks, Microsoft and other Big Tech stocks are propping up Wall Street just when it needs a helping hand. Indeed, the S&P 500 managed to muster a 0.2% increase in afternoon trading, while the Dow Jones Industrial Average fell by a minuscule 47 points, or 0.1%.
Microsoft, that titan of industry, has dazzled us once again with earnings that surpassed even the wildest expectations of analysts for the first three months of the year. Share prices leaped by 8%, which is no small accomplishment for a company that's the second-largest stock in the S&P 500 index. Not to be outshone, Alphabet, Google's parent company, and Meta Platforms, the proud parents of Facebook, have also been making waves in the tech world. Alphabet's shares dipped by a mere 0.5% despite better-than-expected profits, while Meta Platforms rose by 1.8% ahead of its report.
Of course, it's not just the tech giants that deserve a round of applause. Chipotle Mexican Grill, the fast-food chain that managed to make burritos trendy again, saw its share prices rocket by 14.5% after posting better-than-expected profits. This little ray of sunshine has sparked hope that consumer spending can keep the economy ticking over even when things look bleak. And let's not forget Visa, which also reported stronger profits than expected, acting as a delicate barometer of consumer spending.
But if you thought the tech world was all rosy, think again. Activision Blizzard, the gaming industry behemoth, fell by 11.4% after UK regulators put the kibosh on its acquisition by Microsoft due to concerns about competition in the cloud gaming market. It just goes to show that even the mightiest of tech giants can still trip over their own shoelaces from time to time.
Speaking of stumbling, let's turn our attention to the beleaguered US banking sector. First Republic Bank saw its shares plummet by a staggering 21% after customers withdrew more than $100 billion in the first quarter of the year, following the second-largest US bank failure in history and the third-largest shaking confidence. As if that wasn't bad enough, an additional $30 billion had to be deposited by big banks just to prop up faith in their rivals.
Despite these challenges, we mustn't lose sight of the bigger picture. The technology industry remains a shining beacon of hope in an uncertain world, pushing the boundaries of what's possible and driving us toward a brighter future. So, let us raise a glass to the innovators, the dreamers, and the boundary-pushers who keep this train barreling full steam ahead, even when the tracks seem a little shaky.
In conclusion, the tech industry is like a rollercoaster ride that never ends – full of ups and downs, twists and turns, and the occasional stomach-churning plunge. But through it all, companies like Microsoft, Alphabet, Meta Platforms, Chipotle Mexican Grill, and even Activision Blizzard keep pushing the envelope, defying expectations, and proving that innovation is the key to success in the face of adversity. As for the US banks, they may be facing some serious headwinds, but let's hope they too can rally and come back stronger than ever. After all, the future is bright, and the possibilities are endless. So, let's keep pushing those boundaries and embrace the exciting world of technology that lies ahead.