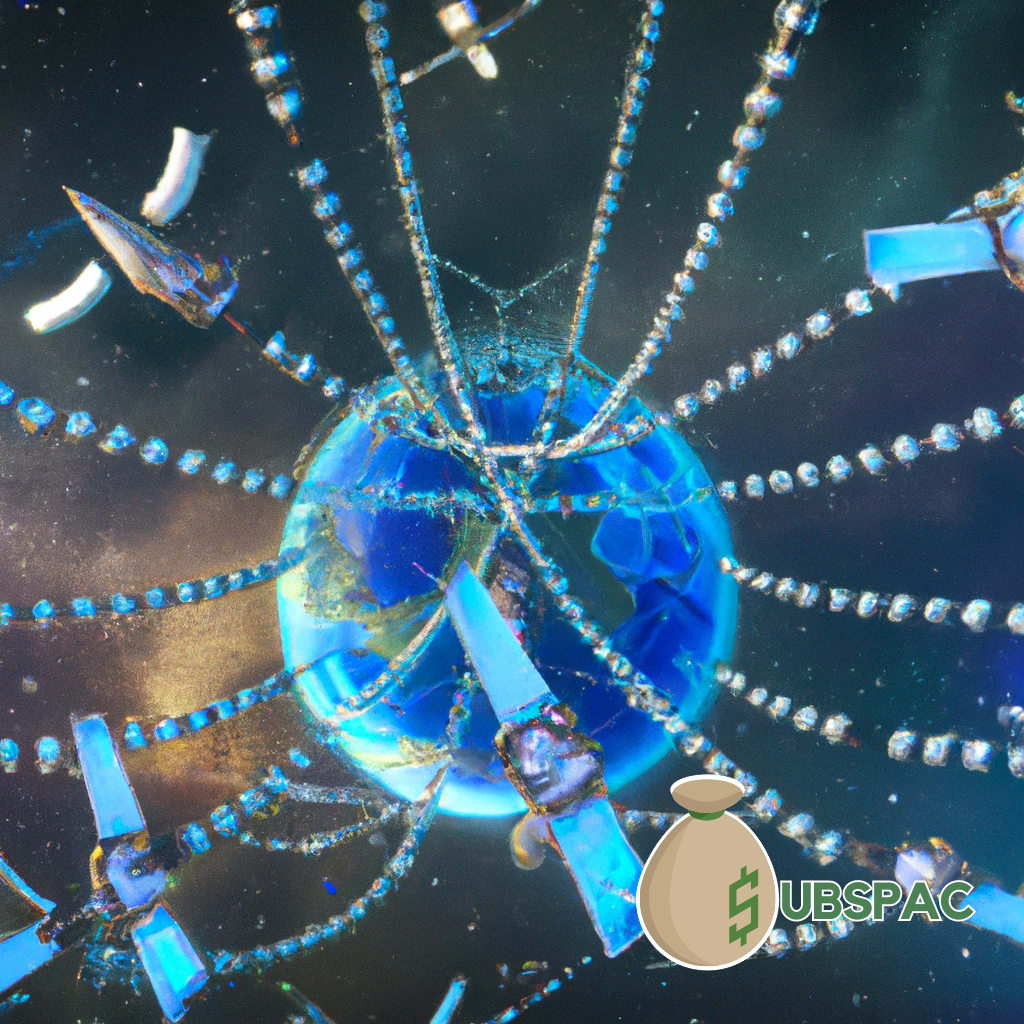 TLDR:
– Terran Orbital received a milestone payment for their Rivada satellite constellation, which includes 300 satellites for revolutionizing data networking.
– Intuitive Machines secured a major contract with NASA's Joint Polar Satellite System, potentially worth up to $719 million.
In the ever-evolving world of space startups, Terran Orbital has recently announced the receipt of a milestone payment for their Rivada satellite constellation. This $2.4 billion beauty consists of 300 satellites designed to revolutionize the data networking game. With deployment set to begin in late 2024, the Rivada data network constellation's demonstrator mission will include four satellites equipped with laser communication terminals for more efficient and reliable data transmission than ever before. If this doesn't get your entrepreneurial heart racing, I'm not sure what will.
Meanwhile, Intuitive Machines, a joint venture with KBR, has bagged itself a major contract to support work related to NASA's Joint Polar Satellite System. With a potential worth of up to $719 million, this cost and fixed fee, unlimited supply, unlimited quantity contract has us all wondering what Intuitive Machines will do with it. Perhaps they'll throw a cosmic party, or maybe they'll just keep making strides in the space industry – the suspense is palpable.
Not to be outdone, AST SpaceMobile has made history by conducting the first-ever two-way voice call directly from a standard mobile phone to an orbiting satellite. Using a Samsung Galaxy S22 smartphone with AT&T spectrum, these calls were made with an unmodified smartphone, proving that space-based communications are no longer the stuff of science fiction. It's only a matter of time before we're all calling our friends and family on Mars – or at least, that's what I'm holding out for.
In other news, BlackSky Technology has announced that its Spanish reseller, Telespazio Ibérica, will be providing Spain's first high-speed, high-cadence, low-latency emergency imaging service to the Government of Aragon and the Geographical Institute of Aragon. This impressive imagery service will help Aragon's autonomous communities optimize their response to various crises such as fires, floods, and other natural disasters. Because who doesn't need a little helping hand during Earth's angry moments?
And finally, in a move that's sure to make rocket enthusiasts giddy with glee, Rocket Lab has announced plans to reuse salvaged first-stage engines for Electron's scheduled launch in the third quarter of this year. This marks the first time the engine has been reused, serving as a major milestone for the company. The 3D-printed engine underwent rigorous qualification and acceptance testing to prove it could fly "There and Back Again" in May 2022 and fly again. Because who says you can't teach an old rocket new tricks?
So there you have it, folks – the space startup game continues to defy gravity and reach for the stars. With Terran Orbital making strides in data networking, Intuitive Machines scoring major contracts, AST SpaceMobile paving the way for space-based communications, BlackSky Technology providing emergency imaging services, and Rocket Lab reusing engines, it's clear that the sky is no longer the limit. As we buckle up and blast into the future, the possibilities are endless, and our excitement is as boundless as the universe.