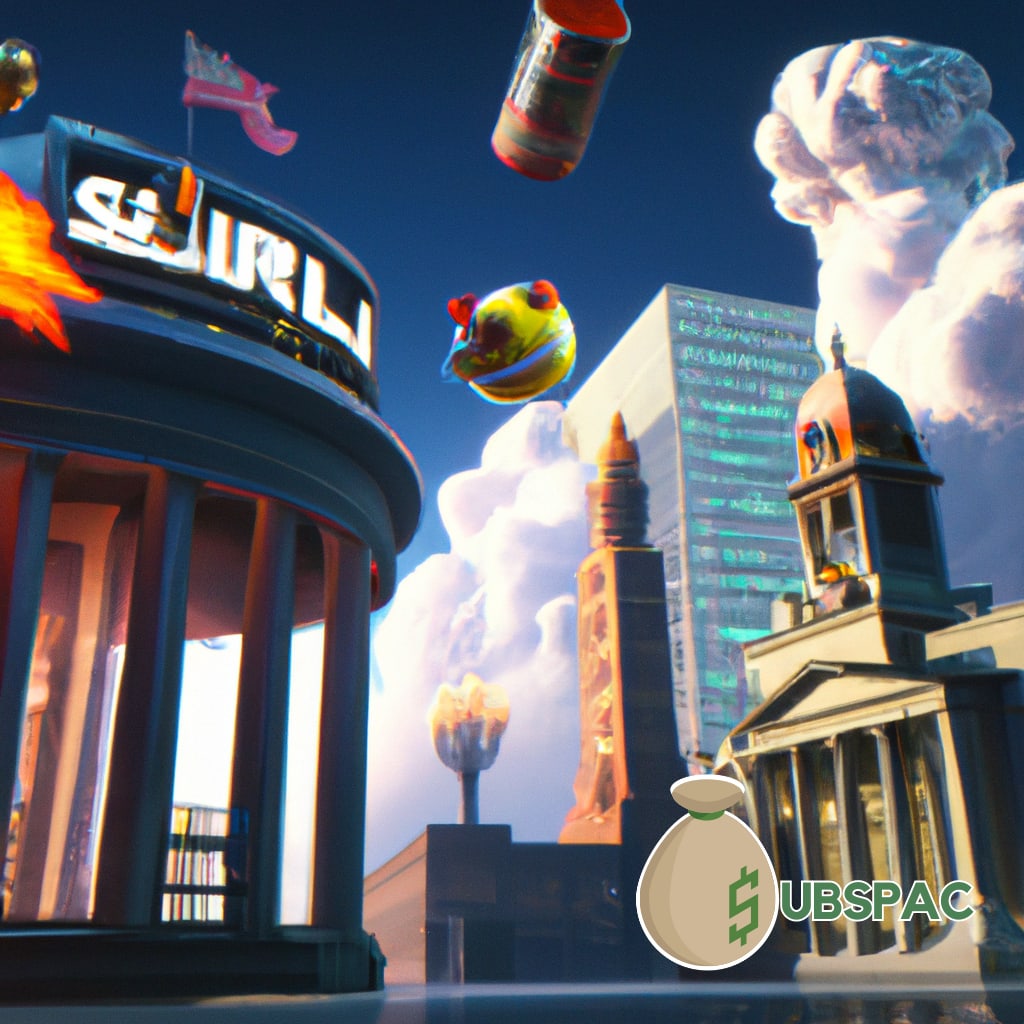 TLDR:
First Republic Bank is on the brink of collapse and the FDIC may take over, but the broader market made gains on Friday. ExxonMobile reported record profits, while Amazon's cloud computing growth slowed.
Wall Street experienced a roller coaster of a day on Friday, with the broader market making gains despite another crushing session for First Republic Bank. As we all know, the finance world is as unpredictable as a game of Russian roulette, only with dollars instead of bullets. A source close to the situation now claims that First Republic is teetering on the edge of collapse, presumably making the lives of its accountants as enjoyable as a trip to the dentist. The FDIC is reportedly preparing to step in and take over the beleaguered lender, deciding that there's no more time to play superhero and attempt a rescue through the private sector. First Republic's shares appear to be in a free fall, shedding more than 43% during the regular trading session.
So, it seems that First Republic Bank is about to join the prestigious club of regional banks to fail due to a run on deposits; a club that already counts Signature Bank and Silicon Valley Bank among its esteemed members. However, let's not dwell on the doom and gloom. After all, the broader banking sector still managed to post gains on Friday, as did the overall market. The Dow and S&P 500 each gained 0.8%, while the Nasdaq increased by 0.7%. Someone must have remembered to pack their lucky rabbit's foot.
On the bright side, shares of ExxonMobile rose to an all-time high as the oil company reported a record $8.4 billion first-quarter profit on rising oil and gas output, which more than compensated for lower energy prices. Chris Konstantinos, Chief Investment Strategist and Director of Investments at Riverfront Investment Group, believes that the oil majors don't need oil at $80 or $90 a barrel to be economic. In fact, he suggests that if oil prices remain in the $50 to $60 range, the largest and highest-quality players in the space will continue to make money and return capital to shareholders in the form of healthy dividends. This could be an attractive place for long-term investors, as long as they don't mind riding the oil price roller coaster.
The once-dominant chipmaker, Intel, also saw its stock rise as it displayed signs of a turnaround after losing market share to rivals and struggling with low margins. On the other hand, Amazon's shares fell despite better-than-expected quarterly results. It seems that the company's cloud computing business growth is experiencing a further slowdown, like a sloth caught in molasses.
Friday's data revealed underlying inflation pressures remaining strong, feeding expectations that the Federal Reserve will hike interest rates by 25 basis points next week. So, while we don't have a crystal ball to predict what the market will do next, we can all agree that it's never a dull moment in the world of finance. Whether it's banks teetering on the verge of collapse, record profits for oil companies, or tech giants experiencing growth slowdowns, there's always something new and exciting happening on Wall Street. Because who needs a predictable, stable market when you can have a wild ride filled with twists, turns, and the occasional unicorn flying on a rainbow?