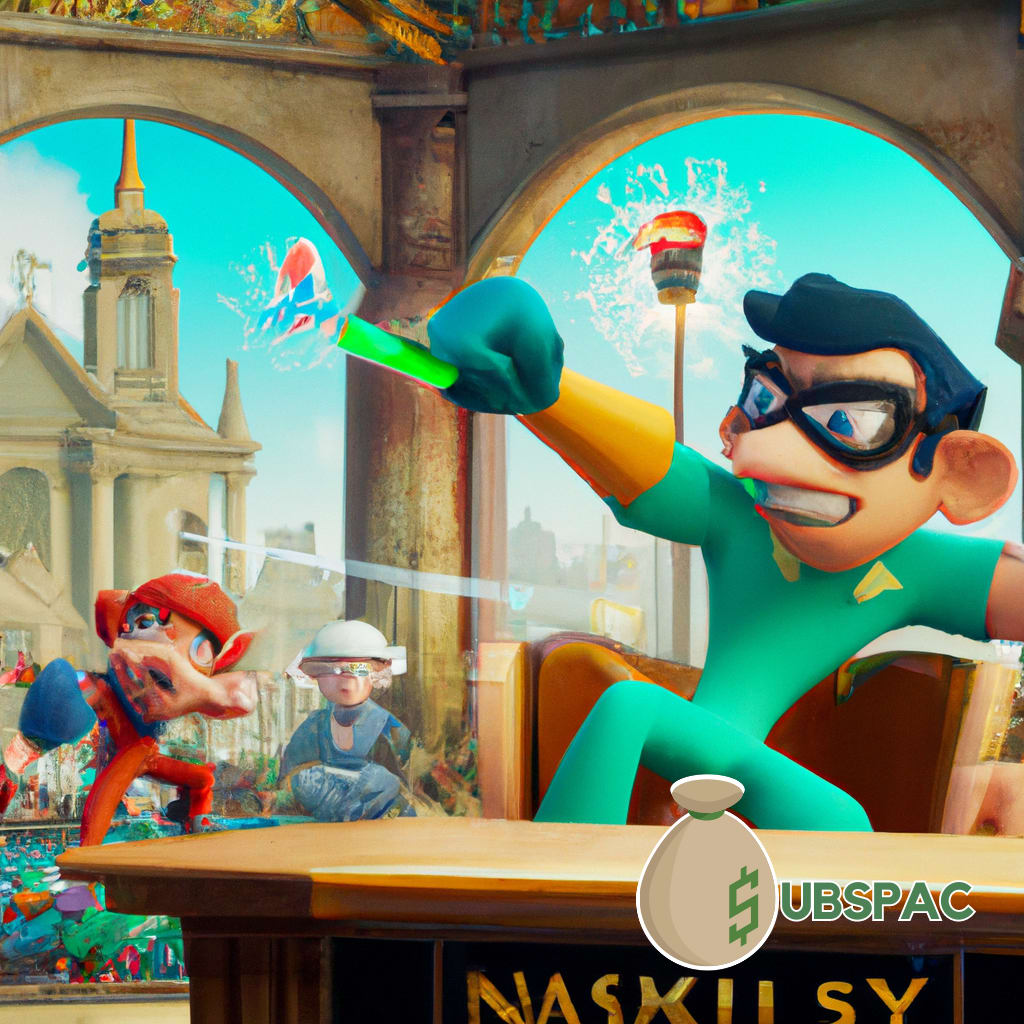 TLDR:
Investors learn valuable lessons in navigating an unpredictable stock market – diversify, focus on profitability, and preserve capital. Some investors thrive in chaos, while others suffer losses due to lack of diversification and taking unnecessary risks. The key is to stay level-headed and not get too attached to investments.
Oh, the joys of the stock market! If you enjoy riding roller coasters, then you must be thrilled with the recent state of the stock market. Individual investors are learning valuable lessons as they try to navigate the turbulent waters of today's market.
Take Amit Desai, for example. Our dear friend Amit chased those hot stocks like a moth to a flame, doubling down on Virgin Galactic Holdings. Unfortunately, his journey into the world of space tourism stocks didn't quite pan out. But Amit has learned his lesson and now focuses on companies with actual profits, like Occidental Petroleum Corporation and Hanesbrands Inc. It seems that Amit has finally realized that investing in passion isn't enough – one must also invest in profitability.
Now let's talk about Do Kim. With $2 million invested in Nvidia Corp. and Tesla, Do was quite the tech enthusiast. But surprise, surprise – the market had other plans for him. Do's $1 million loss taught him a valuable lesson in diversification. Nowadays, he's spreading his investments across energy companies like Devon Energy and Chevron, as well as diving into SPDR Gold Shares. It appears that Do has learned to put his eggs in multiple baskets, just in case one basket decides to tumble down a cliff.
And then there's Simrath Sangha. This retail investor in her 30s traded stock and options like it was going out of style. But when a single failed trade wiped out $50,000 of her portfolio, she learned that taking risks can have severe consequences. Simrath's new mantra is capital preservation, and she's focusing on keeping her profits rather than making them. It's no longer a game of what-ifs, but rather a game of how much can she keep.
But it's not all doom and gloom. Some investors, like Chris Soltis, have found solace in the chaos. Chris kept buying stocks during the selloff and was rewarded with an 8% gain in his portfolio this year. He's given up predicting the market or the economy, instead focusing on long-term investments with companies like Tesla and Apple.
So, what have we learned from these individual investors? Well, it seems that the stock market is an unpredictable beast that can either chew you up and spit you out or give you a pat on the back for a job well done. The key to surviving in the market is to diversify, focus on profitability, and most importantly, preserve your capital. And hey, if you're lucky, you might just come out ahead.
But remember, dear individual investors, the stock market is a fickle friend. One moment you're on top of the world, and the next, you're scrambling to pick up the pieces. So, keep your wits about you and don't get too attached to your investments. After all, there's an old saying that goes something like this: "buy low, sell high." Words to live by in these trying times, indeed.