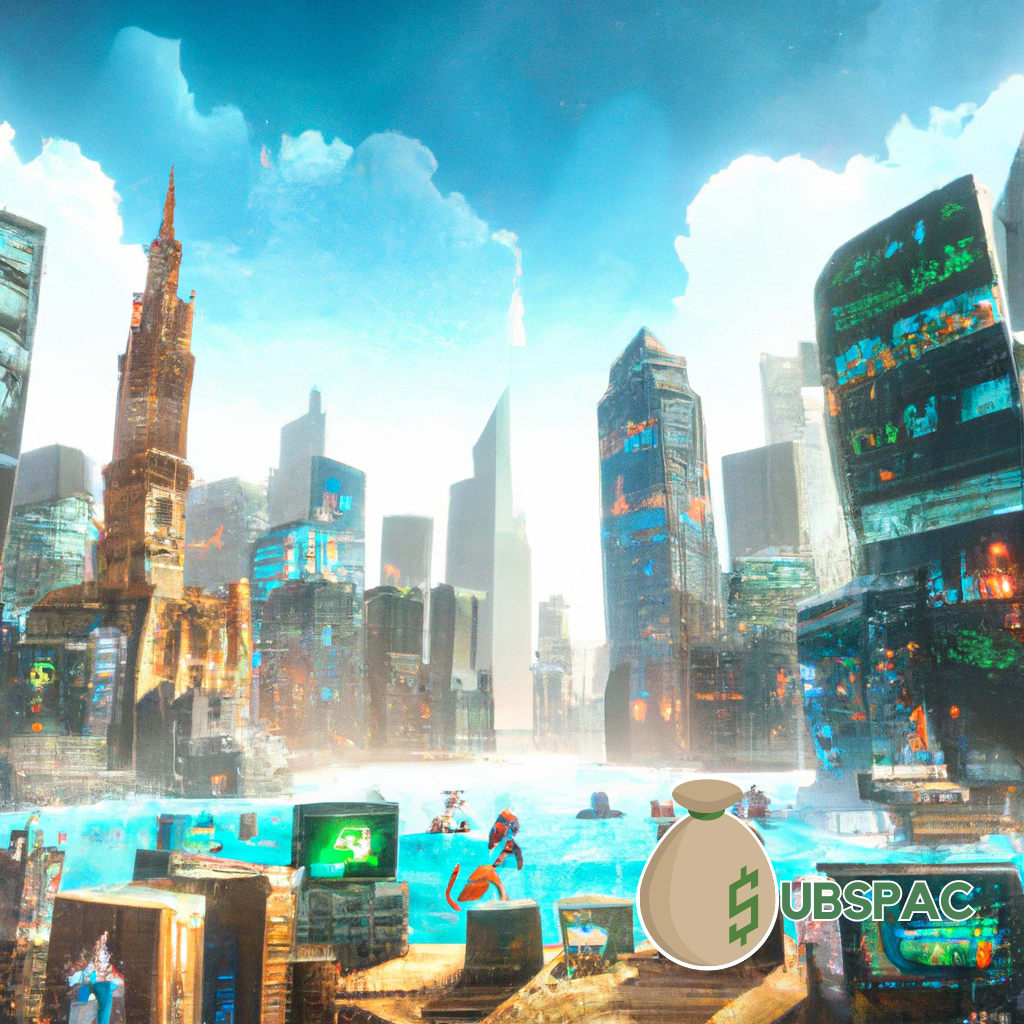 TLDR:
Henrik Zeberg predicts a major stock market crash, preceded by a euphoric rally for equities and a fall in the US dollar index, followed by a surge in the dollar and a crash in the equities markets by 2024. Bitcoin is also predicted to experience a dip before a parabolic run, and Zeberg advises investors to diversify their portfolios and invest in safe-haven assets like gold and silver to protect their investments.
Mark your calendars and grab your metaphorical seatbelts, folks: according to macroeconomist Henrik Zeberg, we're on the brink of the biggest stock market crash since 1929. That's right, the man with over 109,300 Twitter followers and an uncanny knack for financial accuracy has issued a warning of apocalyptic proportions. But, you know, no pressure.
Zeberg predicts that before this colossal crash, we'll be treated to a euphoric blow-off top rally for equities in the coming months. Using the iShares MSCI Emerging Index Fund chart as evidence, he suggests that stocks are likely to rise while the Dollar Index (DXY) takes a nosedive. After this delightful rally into 2024, he expects the equities markets to collapse and the dollar index to skyrocket. Talk about the calm before the storm.
While this all sounds like the plot of a dystopian financial thriller, Zeberg isn't just spouting doom and gloom for the sake of it. He also points to the DAX – an index comprising the top 40 German companies trading on the Frankfurt Stock Exchange – to bolster his case. With the DAX having just had its highest close ever for a monthly candle, Zeberg asks the important question: "Do you really believe, DAX puts (an) all-time high in May 2023 – but (the) Nasdaq topped in November of 2021?" Food for thought, indeed.
Now, if you're a cryptocurrency enthusiast, you might be thinking that Bitcoin is immune to this impending financial catastrophe. Well, not so fast. Zeberg believes that Bitcoin, much like the stock market, is in for a blow-off rally of its own. Before embarking on a parabolic run, Bitcoin could dip to as low as $25,200 (equivalent in USD). So, if you're banking on digital currency to save the day, you might want to think again.
So, what's an investor to do in these trying times? Panic? Run for the hills? Not quite. Zeberg's advice is simple: don't panic. Instead, be strategic and smart about your investments. Diversify your portfolio, invest in safe haven assets like gold and silver, and keep a keen eye on the market for any signs of trouble. After all, fortune favors the prepared.
In conclusion, it seems we're facing some turbulent times in the financial world. With volatile markets and a crash loitering on the horizon, it's crucial to heed Zeberg's warnings and take the necessary steps to protect your investments. But remember, we're all in this together. Through strategic planning, vigilance, and a little bit of luck, we can ride out this storm and emerge stronger on the other side.
And, who knows? Maybe in the aftermath of the crash, we'll all look back and chuckle at the absurdity of it all. After all, what's life without a little financial rollercoaster now and then? So, buckle up and brace yourself – it's going to be a wild ride.