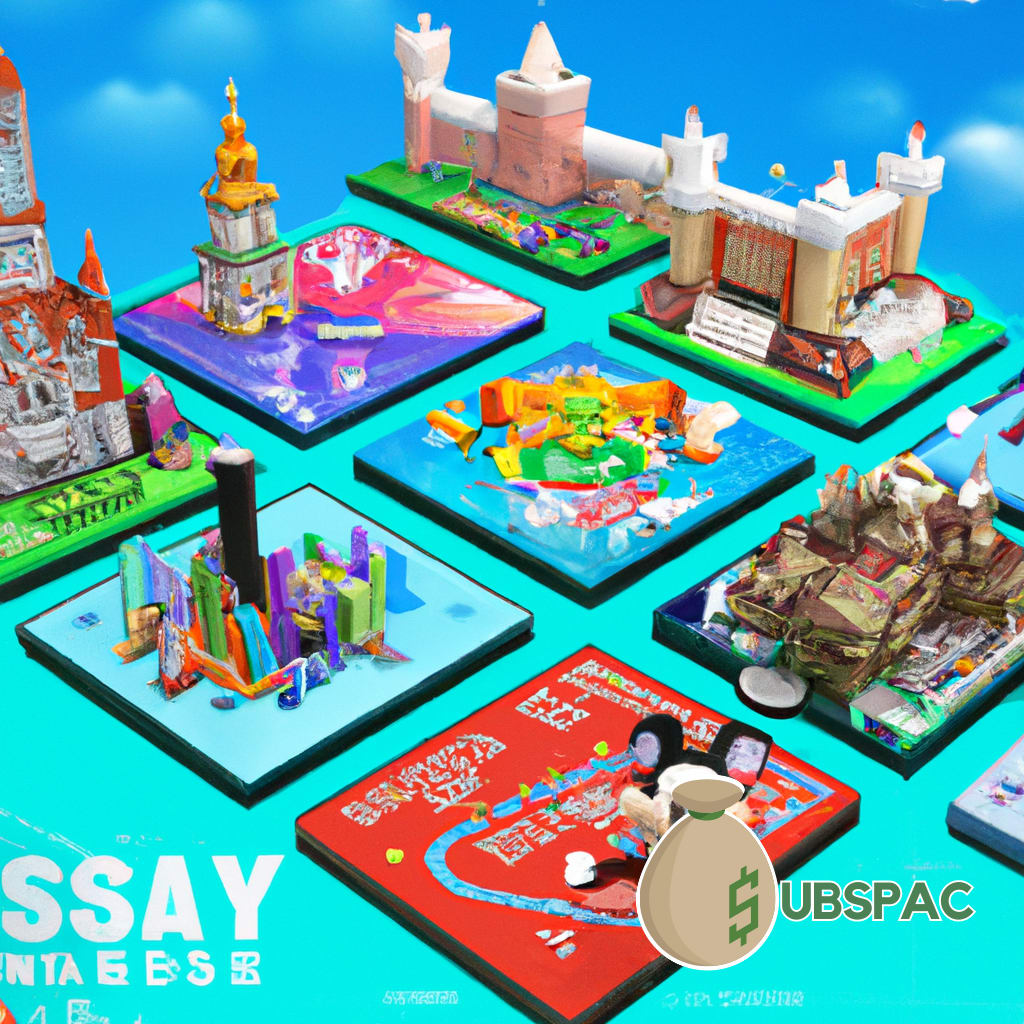 TLDR:
Stock market showed mixed results with gains and losses, some stocks outperforming others. Stocks like Nike, UnitedHealth, Comfort Systems USA, Weatherford, and Howmet Aerospace showed growth potential. Disney and Governor Ron DeSantis are in a power struggle over control of a special tax district.
Well, folks, the stock market today decided to toss around some gains and losses like a manic chef at a salad bar. While some stocks showed growth potential, others felt a bit left behind and underperformed the major indices. And let's not forget the drama in Florida between Governor Ron DeSantis and Walt Disney – this is going to be quite the show, so someone tell Mickey to grab some popcorn.
In the Dow Jones Industrial Average, we witnessed a fractional loss with microchip giant Intel falling about 2%. But fear not, as Nike and UnitedHealth swooped in, both gaining almost 1% like superheroes of the stock market. Outside the Dow Jones, we observed three stocks testing the buy points: Comfort Systems USA, Weatherford, and Howmet Aerospace. Apparently, these stocks have been hitting the gym and flexing their growth potential.
Now, if you're craving some warm, buttery popcorn while watching the stock market drama unfold, you may be interested in the Nasdaq. It slipped just 0.1%, leaving us with a tiny cliffhanger. Microchip Technology impressed, gaining nearly 4%. In the S&P 500, the benchmark index rose a modest 0.1%. Norwegian Cruise Line decided to show off, sailing around 8% higher on better-than-expected results. Brag about it, why don't you?
Speaking of showing off, let's get back to the drama between Florida Governor Ron DeSantis and Walt Disney. The board picked by DeSantis to oversee the Walt Disney World district voted to sue the company. Disney and DeSantis are battling over control of a special tax district that has allowed Disney to self-govern the land that includes Walt Disney World Resort since the 1960s. Disney's stock was down nearly 1%, but who doesn't love a good power struggle?
In more thrilling news, JPMorgan's stock attempted a break out after federal regulators agreed to sell the bulk of First Republic operations and assets to the banking giant. JPMorgan will assume $92 billion of First Republic's insured and uninsured deposits. The bank is also buying most of the bank's assets, including $173 billion in loans and $30 billion in securities. Talk about shopping spree!
Onsemi stock also had a positive boost, as the firm cleared views for the first quarter early Monday. It reported earnings per share of $1.19 and revenue up 1% to $1.96 billion, both better than expected. The news boosted Nvidia stock, showing positive signs of growth in those markets.
Finally, let's talk about three stocks trying to grab our attention with their breakouts. Comfort Systems USA, Weatherford, and Howmet Aerospace are testing entries, daring us to keep an eye on their potential. While the market uptrend has come under pressure, we shouldn't ignore these stocks flexing their muscles.
So, to sum it all up, the market today displayed a mix of gains and losses, with some stocks outperforming others like they're in a high-stakes game of "King of the Hill." Keep an eye out for breakouts and growth potential, as well as news that could impact the market in the coming days. As always, folks, stay informed and invest wisely.