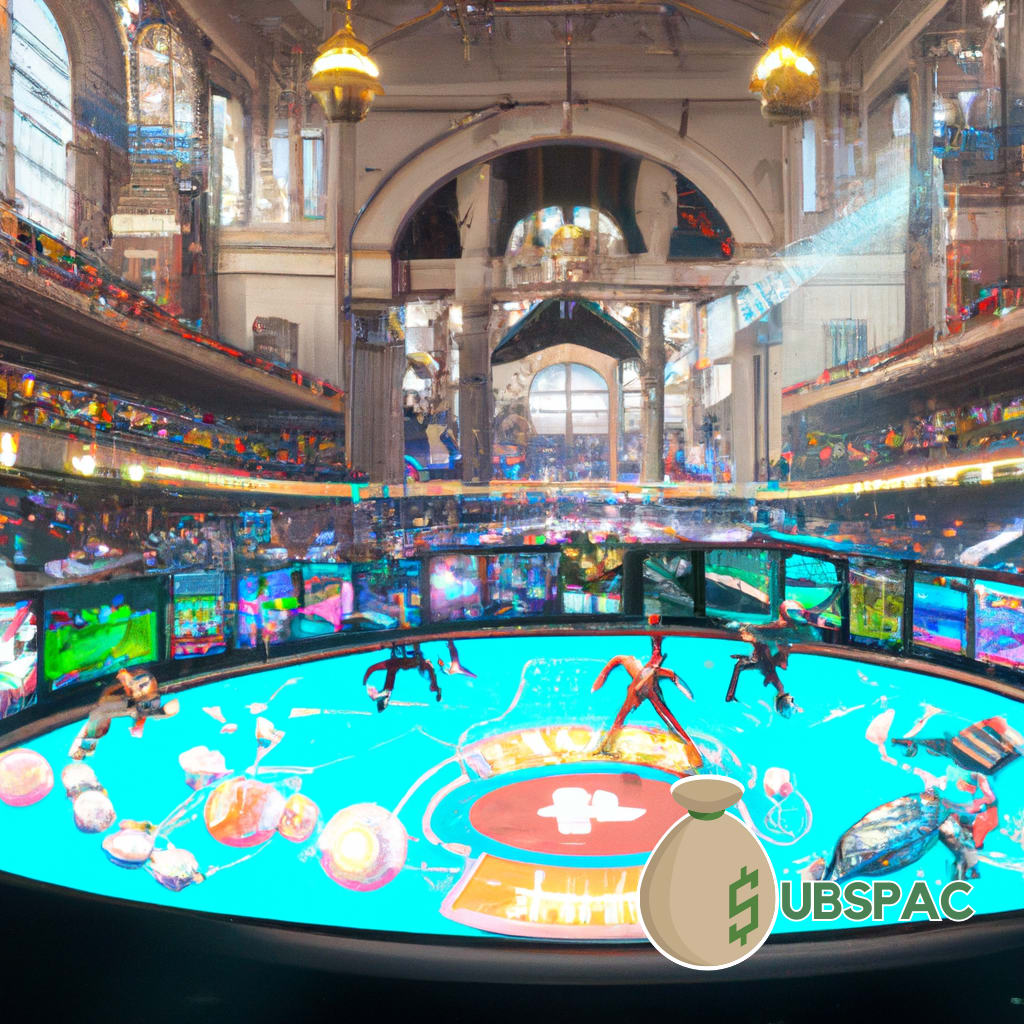 TLDR:
The stock market has taken a hit due to a cascade of financial mishaps from First Republic Bank, causing government bonds to slump, and the Federal Reserve's two-day meeting is highly anticipated. The job market is just as fickle, with job openings dropping to 9.6 million, and Janet Yellen has warned that the government may run out of money by early June if the debt ceiling isn't raised.
Well, folks, the stock market seems to be in a bit of a pickle today. Fear not, though, for the stock market is as predictable as a game of Russian roulette. In these trying times, just remember that the universe is cyclical, much like a spinning roulette wheel, and we'll eventually land back on black.
Our dear friend, the First Republic Bank, has taken a bit of a tumble, resulting in a cascade of financial mishaps that have caused stocks to plummet like a lead balloon. This rollercoaster of a situation has led to the Federal Reserve's two-day meeting, which I'm sure will be as boring as watching paint dry.
In the midst of this financial chaos, the S&P 500 fell 1.48%, the Dow Jones tumbled 1.4%, and the technology-heavy Nasdaq Composite dropped 1.24%. As if this wasn't exciting enough, the labor market has begun to cool off, causing government bonds to slump like a deflated soufflé. The yield on the 10-year note was down to 3.4%, and the two-year note yield fell to 3.9% – just fantastic.
Now, First Republic Bank hasn't exactly had a smooth ride, much like a poorly maintained rollercoaster. In fact, the bank has been teetering on the brink of failure for nearly two months. This mismanaged financial train wreck has caused deposit outflows to total over $70 billion, which is just the kind of news that inspires confidence in investors worldwide.
As the financial world holds its breath, investors are eagerly watching the outcome of the Federal Reserve's meeting. Will they raise rates? Will they lower rates? Or will they do something absolutely unexpected, like break out into interpretive dance? Only time will tell.
In the meantime, fresh economic data shows that job openings have dropped to 9.6 million, which is slightly below the expected 9.7 million. The quit rate has also decreased to 2.5%, and layoffs have increased to 1.8 million. It seems that the job market is just as fickle and unpredictable as the stock market.
In other news, Treasury Secretary Janet Yellen has warned that the government may run out of money by early June if Congress doesn't raise the debt ceiling. This delightful piece of information has weighed down stocks even further, like an anchor tied to an already sinking ship.
Looking ahead, Apple's earnings results are due Thursday, and the anticipation is palpable. Will Apple finally invent a device that can predict the stock market's every move? Probably not, but their quarterly results will most likely be a hot topic of conversation nonetheless.
In conclusion, the stock market has seen better days, but there's no need to panic. The market is constantly evolving, much like a caterpillar transforming into a butterfly, and we must be prepared for the good times and the bad. So buckle up, dear investors, for the stock market is a wild ride that never ceases to surprise us.
Now, let's turn our attention to some other trending tickers on the financial scene. Chegg, Inc. has experienced some challenges with the viral chatbot ChatGPT, which has pressured their customer growth. Pfizer Inc. managed to beat Wall Street expectations in the first quarter, despite weaker sales for its COVID vaccine. Uber Technologies, Inc. has reported quarterly results that exceeded analysts' estimates, proving that people still enjoy spending money on rides and takeout food. BP p.l.c. saw lower quarterly profits than last year, while Marriott International, Inc. reported increased sales and guidance, thanks to a rebound in travel demand.
So, there you have it, a whirlwind tour of the current state of the financial world. Remember, dear investors, the market is a capricious beast that will keep us on our toes. With a little luck and a lot of patience, we'll navigate this rollercoaster together.