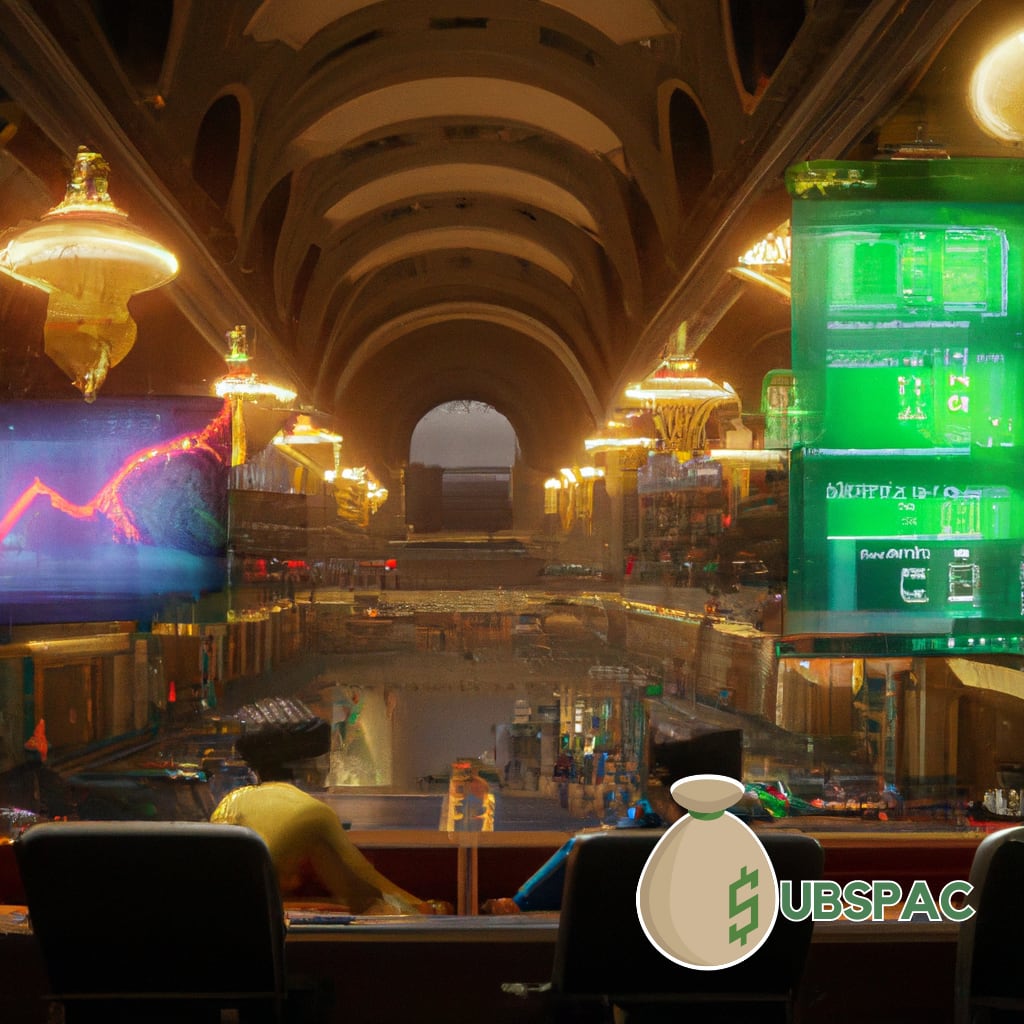 TLDR:
European stocks higher as they await Federal Reserve's interest rate decision. Asian markets closed due to public holidays, with some smaller and medium-sized banks feeling the pressure as the banking system starts to buckle under the weight of higher interest rates.
European stocks decided to join the party and opened higher on Wednesday, as they eagerly await the Federal Reserve's interest rate decision. Of course, this comes after losses in Asia, because who doesn't love a good seesaw in the global markets? With the United States playing political ping-pong as it inches closer toward a catastrophic sovereign debt default, President Joe Biden is taking the bold step of inviting four parliamentary leaders for face-to-face meetings at the White House next week. It's basically a financial Avengers, assembling to tackle the debt stalemate.
Meanwhile, the Federal Reserve is like a magician pulling a rabbit out of its hat, expected to raise the benchmark interest rate by a quarter of a percentage point to between 5% and 5.25%. All in an attempt to keep the inflation monster at bay. In European trading, Germany's DAX climbed 0.6% to 7,425.17, and Paris' CAC 40 advanced 0.5% to the same, as if they're twins. The UK FTSE 100, not wanting to be left out, gained 0.5% to 7,813.37, while futures on the S&P 500 and Dow Jones Industrial Average edged 0.2% higher.
Unfortunately, it seems the party isn't happening everywhere. Markets in Japan and China are closed on Wednesdays due to public holidays, probably nursing a hangover from previous market fluctuations. In Hong Kong, the Hang Seng Index lost 1.4% to 19,661.11, South Korea's Kospi shed 0.9% to 2,501.40, and the S&P/ASX 200 in Sydney declined 1.1% to 7,184.90.
But it's not all bad news, folks! With turmoil mounting and a writer's strike that seems to be a never-ending battle, Hollywood is bracing for its impact. Meanwhile, the former CEO of a failed bank is preparing to testify before a Senate panel, and bank stocks continue to nosedive after the demise of the First Republic. India's Sensex lost 0.3% and shares in Taiwan and Southeast Asia also stumbled.
As we gather around the campfire to listen to the next chapter of this economic horror story, some of the most significant declines came from smaller and medium-sized banks that are feeling the pressure as the banking system starts to buckle under the weight of higher interest rates. PacWest Bancorp dropped 27.8%, Western Alliance Bancorp fell 15.4%, and Comerica sank 12.4%. It's almost like a twisted game of financial limbo: how low can you go?
Three of the four largest U.S. bank failures in history have happened since March, and investors are on a scavenger hunt to find the next one in line. Regulators seized First Republic Bank earlier this week, selling most of it to JPMorgan Chase. In times of such uncertainty, it's comforting to know that the U.S. government can meet its debt deadline on April 1 at the earliest, as noted by Treasury Secretary Janet Yellen.
With only a few weeks left until June 1st, Congress might have to put a Band-Aid on the situation and approve a short-term extension rather than a long-term deal. In the bond market, yields on 10-year Treasury bonds fell from 3.57% to 3.42% late Monday, but jumped back up to 3.54% at the beginning of Wednesday. U.S. benchmark crude oil lost 35 cents to $71.31 per barrel, while Brent crude fell 28 cents to $75.04 per barrel. The dollar dipped to 135.81 yen from 136.54 yen late Tuesday, and the Euro rose from $1.1003 to $1.1036.
As we take a step back and survey the scene, we find ourselves in a world where the market swings like a pendulum, waiting for the other shoe to drop. With the Federal Reserve raising interest rates to fight inflation and the looming government default, it seems like we're just shuffling papers on a sinking ship. If that weren't enough, we have the failed bank's CEO testifying before a Senate panel. What's next on this thrilling rollercoaster of financial news? A celebrity boxing match between Jeff Bezos and Elon Musk? Oh, wait. That might actually happen.