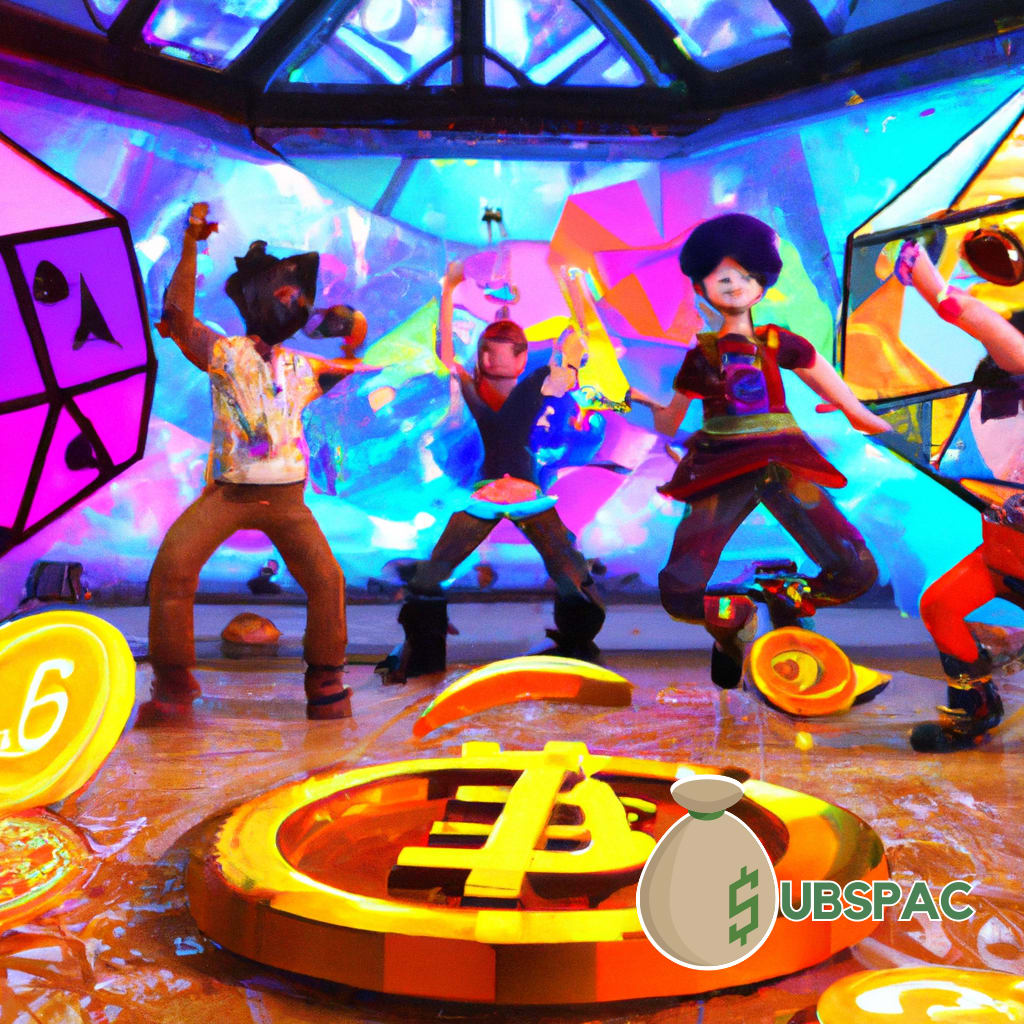 TLDR:
Bitcoin dances in a triangle pattern, with traders watching for a break up or down, Ethereum confirms a new uptrend, and Dogecoin remains stagnant with no clear trend. Zimbabwe's currency crisis could have a potential savior in gold-backed tokens.
Well, well, well, if it isn't another thrilling day in the world of finance and technology. Ethereum, our beloved second fiddle to Bitcoin, seems to have found its groove, rising more than 5% during Friday's 24-hour trading session. Meanwhile, Bitcoin took a tiny tumble, going 2% lower, and Dogecoin, the meme-inspired crypto underdog, edged higher by about 1%.
It appears the stock market has been hitting the gym, showing off its resilience by surging 2% higher despite warnings of crashing and burning into a recession, all thanks to Apple's second-quarter earnings. The crypto sector seems to be following suit, strutting in tandem with the stock market rather than cozying up with spot gold, which has decided to retreat towards the psychologically important $2,000 mark.
As the weekend approaches, all eyes are on the charts of Bitcoin, Ethereum, and Dogecoin. Bitcoin has been dancing its way into a triangle pattern on the daily chart, with the crypto set to make its grand entrance at the apex on May 14. Traders will eagerly watch for a dramatic break up or down to indicate the future direction, although the pattern leans towards optimism. Since March 13, the 50-day simple moving average has been holding Bitcoin's hand, providing support and guiding it higher. If Bitcoin happens to trip and fall under the 50-day mark, it might be a smart move for bullish traders to make a swift exit.
On the Ethereum front, the crypto broke free from the shackles of stagnation and burst higher during Friday's trading session, forming a higher high and confirming a new uptrend. If Ethereum wraps up the session near its high-of-day price, it could print a bullish Marubozu candlestick, hinting that even higher prices might come on Saturday. Alternatively, the crypto could take a breather and trade sideways.
As for Dogecoin, the crypto has been meandering mostly sideways under the 200-day simple moving average since April 22, with no clear trend in sight. This lackluster journey is most likely due to the absence of trading interest. However, hope is not lost for bullish traders, who are on the lookout for a surge in bullish volume that could break Dogecoin above the 200-day SMA, possibly signaling the start of a bull cycle. On the other hand, bearish traders are praying for the opposite, hoping for a surge in bearish volume to send Dogecoin spiraling into a confirmed downtrend.
In other news, Zimbabwe's ongoing currency crisis might have found a potential savior in the form of gold-backed tokens. With the country's currency depreciating at an alarming rate against major currencies, and a recent ban on the use of foreign currency, the launch of these shiny tokens could offer a much-needed lifeline for Zimbabwe's economy.
And there you have it. As we embark on another weekend adventure, remember that in this ever-evolving world of finance and technology, there's never a dull moment. Whether it's the crypto sector proving to be more enthralling than a high-speed car chase or the stock market flexing its muscles amid looming threats of recession, one thing is certain – there's always something surprising just around the corner.