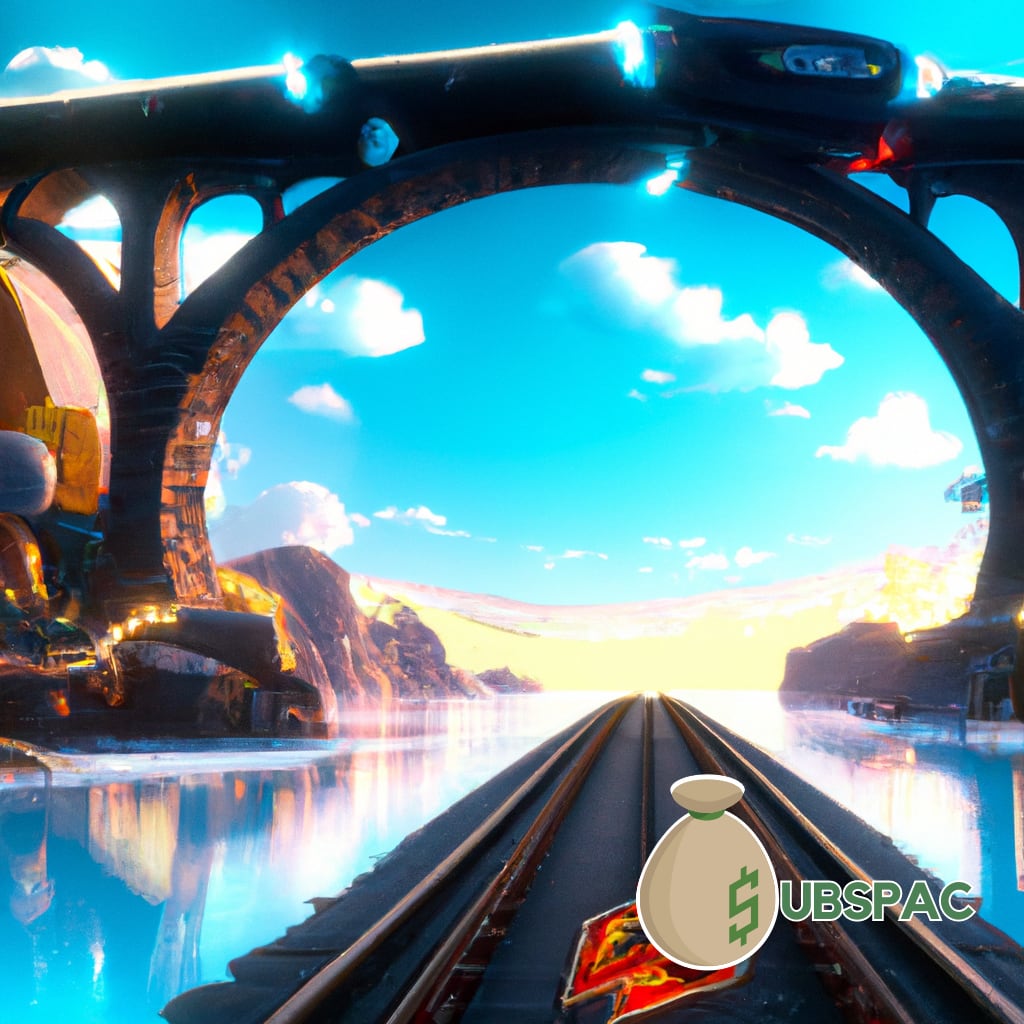 TLDR:
Wabtec's shares rose by 1.80% recently, due in part to its acquisition of Nordco and its launch of Digital Mine solution. The company's commitment to improving railway safety, efficiency, and sustainability has also earned it a spot in the Dow Jones Sustainability World Index for the second consecutive year.
Wabtec, a company with a knack for keeping things on track, saw its shares rise by 1.80% to $99.17 recently. This came after a delightful overall trading session for the stock market, where the S&P 500 Index SPX climbed 1.85% to 4,136.25 and the Dow Jones Industrial Average DJIA increased by 1.65% to 33,674.38. While Wabtec hasn't quite reached its 52-week high of $107.86 from March 6th, they've still managed to keep their heads above water, which is quite the feat considering the company operates on land.
One of the main reasons behind Wabtec's recent rise is its acquisition of Nordco, a leading supplier of new, refurbished, and used maintenance equipment in North America. This move demonstrates the company's commitment to expanding its services and better serving the rail industry's demanding customers. There's nothing quite like a good merger to get the business world chattering, and this is no exception.
In addition, Wabtec has delved into the vast realm of the digital space, launching its Digital Mine solution. Designed to assist mining companies in improving efficiency, safety, and sustainability, the innovative solution combines Wabtec's expertise in all things digital with extensive experience in the mining industry. The Digital Mine has already garnered interest from prominent mining companies around the globe, proving that one can never underestimate the power of technology or the will of the people using it.
Wabtec's efforts to improve railway safety and efficiency have also paid off, as evidenced by their development of positive train control (PTC). PTC is a technology that can prevent trains from crashing, derailing, or speeding through red lights by automatically slowing them down when approaching risky scenarios. As a pioneer in PTC implementation, Wabtec's system has been installed on thousands of rail vehicles across North America, making the continent a slightly safer place for trains and their passengers. There's no denying that we could all use a bit more safety in our lives, especially when traveling at high speeds on metal tracks.
Sustainability, it seems, is a top priority for Wabtec, as the company has been recognized for its efforts by being included in the Dow Jones Sustainability World Index (DJSI World) for the second consecutive year. This prestigious global benchmark assesses the sustainability performance of companies by considering various environmental, social, and governance (ESG) factors. Wabtec's inclusion in the index is a testament to their dedication to creating a greener, more socially responsible future. It seems that even in the world of rail and industry, there's always room for caring about the planet.
Overall, Wabtec's recent success is well-deserved, and we can't help but anticipate the future achievements of this innovative and forward-thinking company. From expanding services and breaking into the digital space, to developing groundbreaking technologies and championing sustainability, Wabtec is a shining example of what can happen when a company puts its mind to it. So, hop on board the Wabtec train, and away we go into a world of progress and success – just make sure you have your ticket ready.