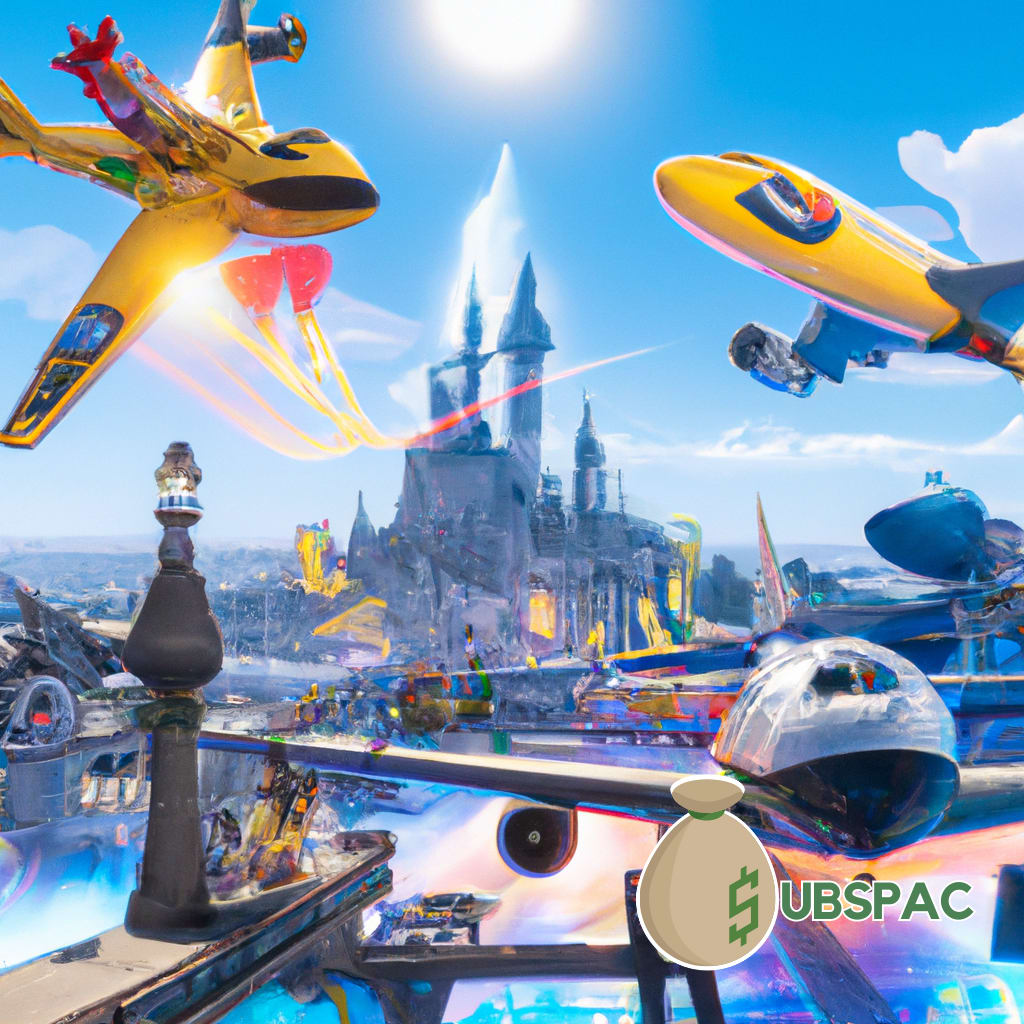 TLDR:
– Boeing receives a boost with a large order from Ryanair and other airlines, while PayPal and Skyworks Solutions experience stock declines.
– Disney expands its federal lawsuit against Florida Governor Ron DeSantis, and Bank of America lowers its price target on Devon Energy.
Ladies and gentlemen, gather 'round, and let's delve into the bizarre world of business, where numbers dance and logic sometimes takes a vacation. In today's news, we have a White House debt ceiling meeting between President Joe Biden and House Speaker Kevin McCarthy. Historically, the stock market has behaved like a scorned lover while Washington bickers, so keep your eyes peeled and your purse strings tight.
Speaking of banks, Charles Schwab remains an enigma, much like the Bermuda Triangle, as people continue to wonder why its bank is so much bulkier than the rest of its operation. In the meantime, regional banks like PacWest and Western Alliance are feeling the heat and seem to be the targets of a hostile financial takedown.
In the airline industry, Boeing receives a massive order from European low-cost carrier Ryanair, who apparently decided to bury the hatchet and purchase at least 150 of Boeing's 737 Max planes. Saudi Arabian Airlines, Air India, and United Airlines have also been splurging on Boeing recently, giving the company a much-needed boost.
Now, let's take a moment to marvel at the wonders of artificial intelligence. Palantir Technologies' shares have soared 15% as their big data analytics capabilities have not only impressed investors but have also aided major infrastructure providers like Jacobs Solutions and Hertz. According to the company's CEO, Alex Karp, Palantir can even predict events on the Ukrainian battlefield, making it a force to be reckoned with.
On the flip side, PayPal isn't having the best day, with shares down about 7%. Wall Street seems to be wagging its finger at the company's margins, despite PayPal being a growth company that just doesn't seem to make enough money from its growth. Operating margin expansion in Q2 will be 100 basis points, not 125. Some investors might be wondering if this is an optical illusion or a sign of things to come.
Skyworks Solutions isn't feeling too hot either, with shares down nearly 12%. They're attributing their woes to a slowdown in the Android smartphone ecosystem and weaker numbers in low-end Chinese markets. However, their CEO, Liam Griffin, remains optimistic, believing China will bounce back and become "another catalyst" for the company.
Under Armour seems to be caught in a workout plateau. While their fiscal fourth-quarter revenue and earnings were slightly higher than estimates, gross margin declined 310 basis points. Full-year fiscal 2024 guidance predicts a gross margin increase of 25 to 75 basis points, but that's still far below expectations. Perhaps it's time for the company to switch up their financial routine.
In a surprising turn of events, Disney is expanding its federal lawsuit against Florida Governor Ron DeSantis, who is being accused of intensifying his "retribution campaign" by signing legislation to void the company's development deals in Orlando. This legal battle may be one to watch.
Lastly, Bank of America has lowered its price target on Devon Energy from $67 to $60 per share. In response, The Club has left Devon and consolidated its exposure to Coterra Energy and Pioneer Natural Resources. The Club also owns oilfield services giant Halliburton.
So, as the business world keeps spinning, remember to keep an eye on the market, hold onto your wallet, and never underestimate the power of a good scandal or a touch of artificial intelligence. After all, it's all just numbers on a screen, isn't it?