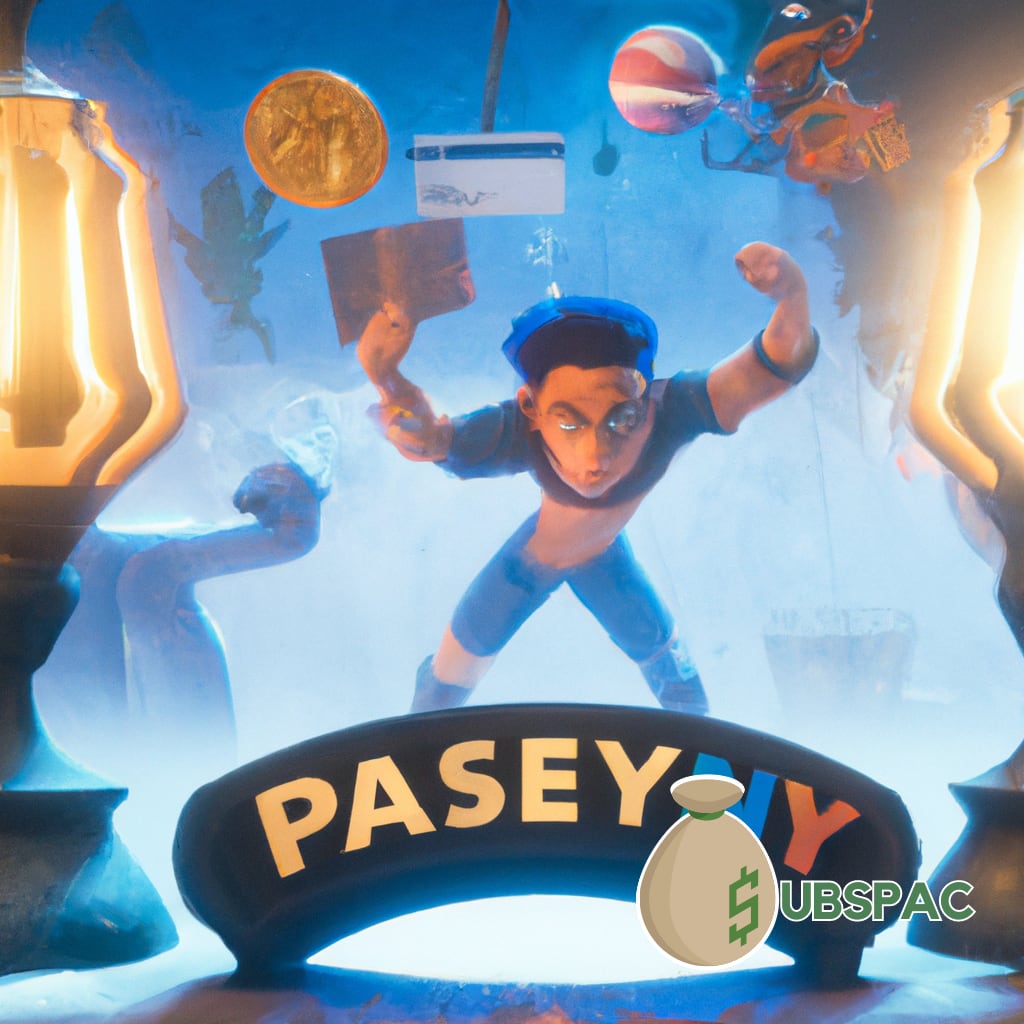 TLDR:
PayPal's shares drop almost 5% due to a decrease in total payment value and monthly active users compared to the previous quarter, highlighting the importance of adapting to changes in the digital payment industry. However, PayPal's long track record of overcoming challenges suggests they will likely find a way to bounce back.
Well, folks, it seems that PayPal, the online payments behemoth that single-handedly transformed the way we buy cat sweaters and Elvis memorabilia, is having a bit of a down-day. Shares have taken a nose dive, dropping nearly 5% before the opening bell, as if they were trying to beat Wall Street traders to the bottom of the barrel.
Now, you might be wondering, "How could such a thing happen?" After all, their quarterly revenue and earnings per share waltzed right past expectations as if they were a couple of strangers on the street. But alas, the mighty PayPal has been struck by a double-whammy of slippage: both total payment value and monthly active users have taken a tumble since the previous quarter.
You see, in the cutthroat world of digital payments, having a good name isn't always enough. Sure, PayPal has been the go-to choice for online transactions since your grandma first learned how to send a poorly-worded email, but times change, and even the giants of the industry must adapt or risk becoming as relevant as a flip phone at a 5G convention.
But fear not, dear readers, for PayPal's tale of woe is far from over. In the grand scheme of things, this little hiccup is probably just a minor setback, like a minor speed bump on the road to continued success. They've faced adversity before, after all, and emerged stronger each time – kind of like a financial phoenix, if you will.
Of course, it's essential for PayPal to put their thinking caps on and brainstorm some ways to turn this ship around. Perhaps they need to explore new markets, products, or marketing strategies. Focusing on a new demographic, like avocado toast-loving millennials or grumpy old men who still carry cash, may be their saving grace. Whatever they choose to do, resting on their laurels is not an option.
In the meantime, they should take a page from fellow financial giant Visa's book, who recently made waves by announcing that they would now accept payments in cryptocurrency. This move, seen as a sign of the digital currency apocalypse by some, could be just the novel idea PayPal needs to regain their footing in the ever-evolving world of online transactions.
However, let's not lose sight of the bigger picture. PayPal isn't some flash-in-the-pan operation that's about to go belly-up. They've been a driving force in the payments industry for years, and it's highly unlikely they'll be going the way of the dodo any time soon. So, hold onto your digital wallets and embrace the future – PayPal is still very much in the game.
In conclusion, while the current situation may have PayPal investors clutching their pearls, it's important to maintain a sense of perspective. The company has a long track record of overcoming challenges and will likely find a way to bounce back from this minor setback. So, dear PayPal aficionados, dry your tears and keep the faith. The sun will rise again, and with it, the hope that our beloved online payments giant will once more reign supreme.