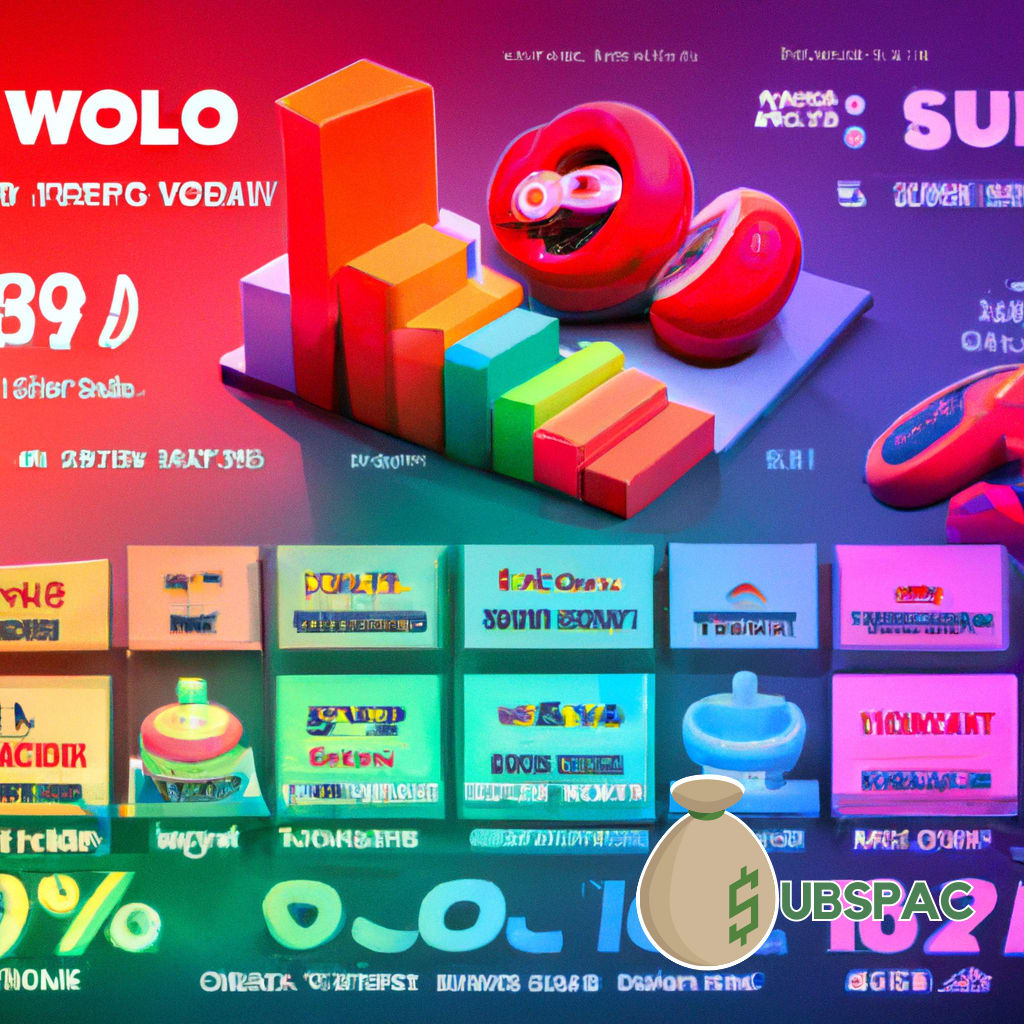 TLDR:
Twilio's Q1 results were mixed, with revenue just missing the forecast and a net loss increase, leading to a 14% drop in after-hours trading. However, the company added nearly 10,000 active customer accounts during the first quarter, exceeding analysts' expectations, and is still growing its active customer base and revenue year over year.
Greetings, dear readers, from the land of relentless optimism and mild disappointment. Today, we're here to discuss the recent financial report of Twilio, the developer of communications software that keeps our digital lives connected. You might think that it's all rainbows and unicorns for a company in the tech sector, but hold onto your hats, folks, for the rollercoaster ride that is the stock market.
In what can only be described as a cruel game of "expectations limbo," Twilio managed to beat their adjusted earnings per share, with a tantalizing 47 cents instead of the anticipated 21 cents. However, just like an overeager contestant on "The Price is Right," Twilio came up a tad short on its revenue predictions. With $1.01 billion in revenue for the first quarter, they barely missed the $1 billion forecast. But, as we all know, the stock market is like a hyperactive child who takes everything too seriously, which is why Twilio's shares fell as much as 14% in after-hours trading.
Now, you might think it's all doom and gloom, but there's a silver lining to this cloud. Twilio's Q1 revenue increased by a respectable 15% year over year. However, their net loss also increased, reaching $342 million ($1.84 per share) compared to their $222 million ($1.23 per share) in the same period last year.
So, what exactly has Twilio's stock plunging like a lead balloon, you might ask? It seems that consumer adoption is taking its sweet time, and the company is still grappling with weaknesses in social media, e-commerce, and cryptocurrencies. To top it all off, Twilio's CFO, Aidan Viggiano, mentioned that customers are being budget-conscious and evaluating their spending with the precision of a Swiss watchmaker.
In an attempt to trim the fat, Twilio announced in February that they would furlough about 1,500 employees (or 17% of its workforce) and buy back up to $1 billion of its stock. It may sound like they're grasping at straws, but let's not forget that the company added nearly 10,000 active customer accounts during the first quarter, bringing the total to over 300,000. This exceeded the expectations of those know-it-all analysts who predicted a mere 295,400.
In conclusion, Twilio's Q1 results were a mixed bag of tricks, not entirely living up to the hopes and dreams we all had for them. But, as a wise person once said, "Innovation distinguishes leaders from followers." Twilio has always been a leader in its field. Although their growth may have hit a few speed bumps, it doesn't mean they won't continue to overcome these challenges and push boundaries.
So, let's not be too hasty to count Twilio out just yet. After all, they've proven themselves adept at seeking help when in need. And in the ever-changing world of technology, that's a skill worth its weight in gold.
In the meantime, it seems that investors may be left with a bitter taste in their Twilio-flavored mouths. But, as the saying goes, "You can't make an omelet without breaking a few eggs." The company may have missed the mark with its Q2 guidance, but it's important to remember that they're still growing their active customer base and revenue year over year. So, let's give them the benefit of the doubt and see what the future holds. After all, when it comes to Twilio, there's never a dull moment.