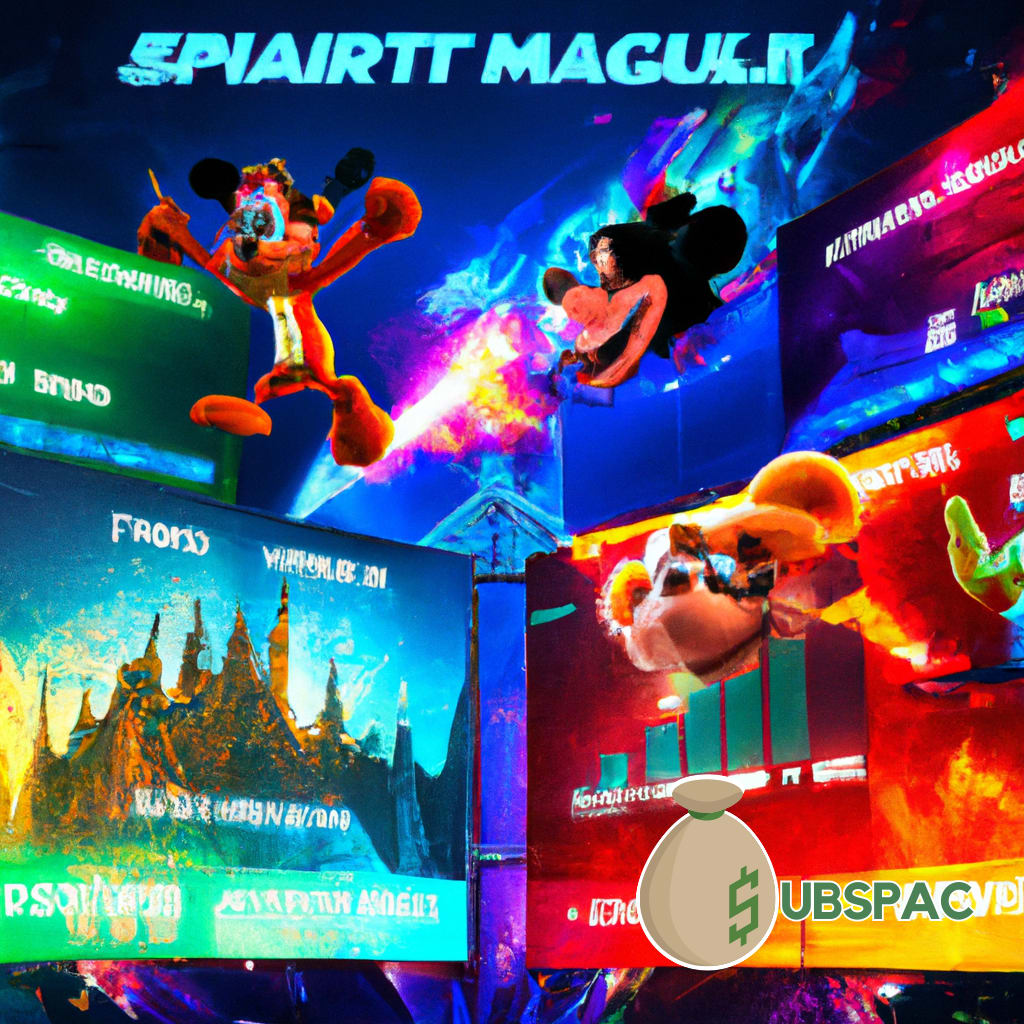 TLDR:
Disney's stock drops due to underwhelming earnings report from its streaming division, which lost subscribers in the most recent quarter but increased revenue per user through price hikes.
Microsoft pauses pay raises for salaried employees and reduces performance bonuses for executives as part of its cost-cutting strategy.
Disney, the titan of entertainment, managed to disappoint investors with its unimpressive earnings report, causing its stock to plummet more than 5% in after-hours trading. The culprit? Disney's streaming division, which, although posting a smaller-than-expected loss, has lost subscribers in the most recent quarter. But, on the bright side, revenue per user did increase, thanks to the magical power of price hikes. It appears that the streaming wars have reached their final act, and now the industry must search for the next growth frontier. Perhaps they'll find it in the world of gaming, where digital dragons and virtual quests await.
While Disney's financial drama unfolds, tensions between Russia and Ukraine continue to escalate. The pro-Russian Wagner Group and Russia's defense ministry have hit a rough patch in their "partnership," with Wagner's leaders threatening to take their toys and go home due to a lack of supplies. Ukrainian fighters, on the other hand, have been reclaiming ground, coinciding with expectations of a new counteroffensive bankrolled by Western money and weaponry. Russia, never one to be outdone, has resorted to recruiting prisoners to join the fight. Talk about a captive audience.
In a parallel universe where the United States' debt ceiling is still a hot topic, Treasury Secretary Janet Yellen has once again warned of economic doom if Congress fails to address the issue. Yellen, who is currently attending G7 meetings in Japan, described the notion of defaulting on the nation's debt as "unthinkable," as it would severely undermine the U.S. and global economy. In response, GOP presidential hopeful Donald Trump suggested that Republicans should let the U.S default if Democrats refuse to agree to significant spending cuts. Apparently, some people are more comfortable with "unthinkable" than others.
In the land of tech giants, Microsoft has opted to pause pay raises for salaried employees as part of its ongoing cost-cutting strategy. This comes after the company announced plans to cut nearly 5% of its workforce earlier this year. Last year, Microsoft increased its budget for merit pay raises and stock awards due to inflation, but CEO Satya Nadella now claims the budget is closer to its historical average. Performance bonuses for executives will also be significantly reduced. It seems that even in the world of big tech, there's no escaping the wrath of fiscal prudence.
As investors navigate the tumultuous waters of the stock market, it's important to remember that success lies not only in following the predictable patterns but also in seeking out the novel and uncommon. With the streaming wars drawing to a close, industries will need to shift their focus to other avenues for growth, such as gaming. Meanwhile, as tensions mount between Russia and Ukraine, global market players must remain vigilant and adaptive. Amidst the chaos, the debt ceiling debate serves as a stark reminder that sometimes, the unthinkable must be considered – even if it's not particularly amusing.