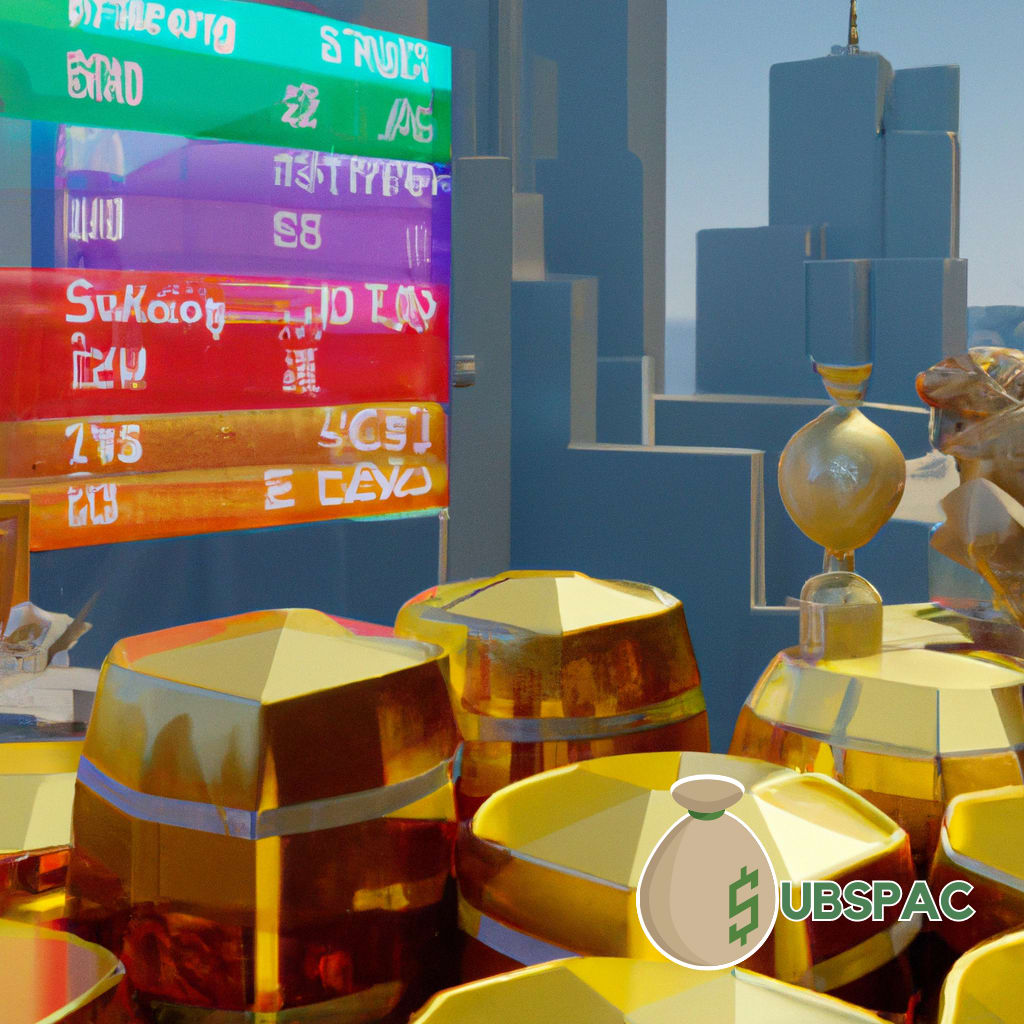 TLDR:
US inflation data slipped to 4.9% in April, gold prices managed to keep their heads above the support level of $2,010 an ounce, while WTI crude oil price rose 0.16% to $72.86 per barrel in the morning Asian stock market.
Well, folks, it appears we have a circus of global markets on our hands, and we're all just waiting to see how the inflation trapeze act plays out. Today's US inflation data brought a sigh of relief as the April year-over-year data slipped to 4.9%, like a tightrope walker who's decided to take a break. It's interesting to note that the US dollar eased in early Asian stock market trading, but the Dollar Index continues to stubbornly hover above that crucial 101 mark. Talk about walking the line.
In the world of glitter and gold, early morning deals showed a bit of buying interest. Gold prices managed to keep their shiny heads above the important support of $2,010 an ounce, inching up 0.13% to trade at $2,032 an ounce. At one point, the precious metal was even spotted strutting at the $2,036 level, making a scene like a sequin-clad showstopper.
Swinging over to the crude oil price act, we've got WTI crude oil price rising 0.16% to a thrilling $72.86 per barrel in the morning Asian stock market. Brent crude oil price, not wanting to be outshined, rose 0.25% to reach $76 per barrel. It seems the crude oil market is performing its own tightrope dance, balancing between gains and losses.
While the global market performers are busy juggling US inflation data and stock indices, the US bond yield took a little dip behind the scenes. In the early morning session, US 10-year bond yield fell by 0.21 percentage points to 3.429, while US 30-year bond yield dropped 0.14 percentage points to 3.794. It just goes to show that every circus act needs a quiet moment in the shadows.
Meanwhile, in the land of rising sun, Japanese Nikkei is down 0.27%, but Hong Kong's Hang Seng hops up 0.12%, and South Korean KOSPI is on a 0.30% appreciation high. These Asian stock markets seem to be engaging in their own high-stakes acrobatics, leaping from one percentage point to another.
Now, let's bring it back to the Indian stock market. SGX Nifty opened lower today, giving investors an uneasy feeling, like watching a fire-eater accidentally swallow a flame. However, the index quickly picked up momentum and hit an intraday high of 18,423 levels, showcasing an impressive comeback act. With this performance, it's easy to see that the Indian stock market is no stranger to high-wire antics.
So, dear investors, as you take your seats to watch this global market circus, don't forget to keep a watchful eye on each act. And if you're the kind who gets heart palpitations during risky performances, I strongly advise you to consult a professional before making any investment decisions. After all, the world of global markets can be a wild and unpredictable ride.
Now, let's all grab some popcorn and enjoy the show that is the global market circus.