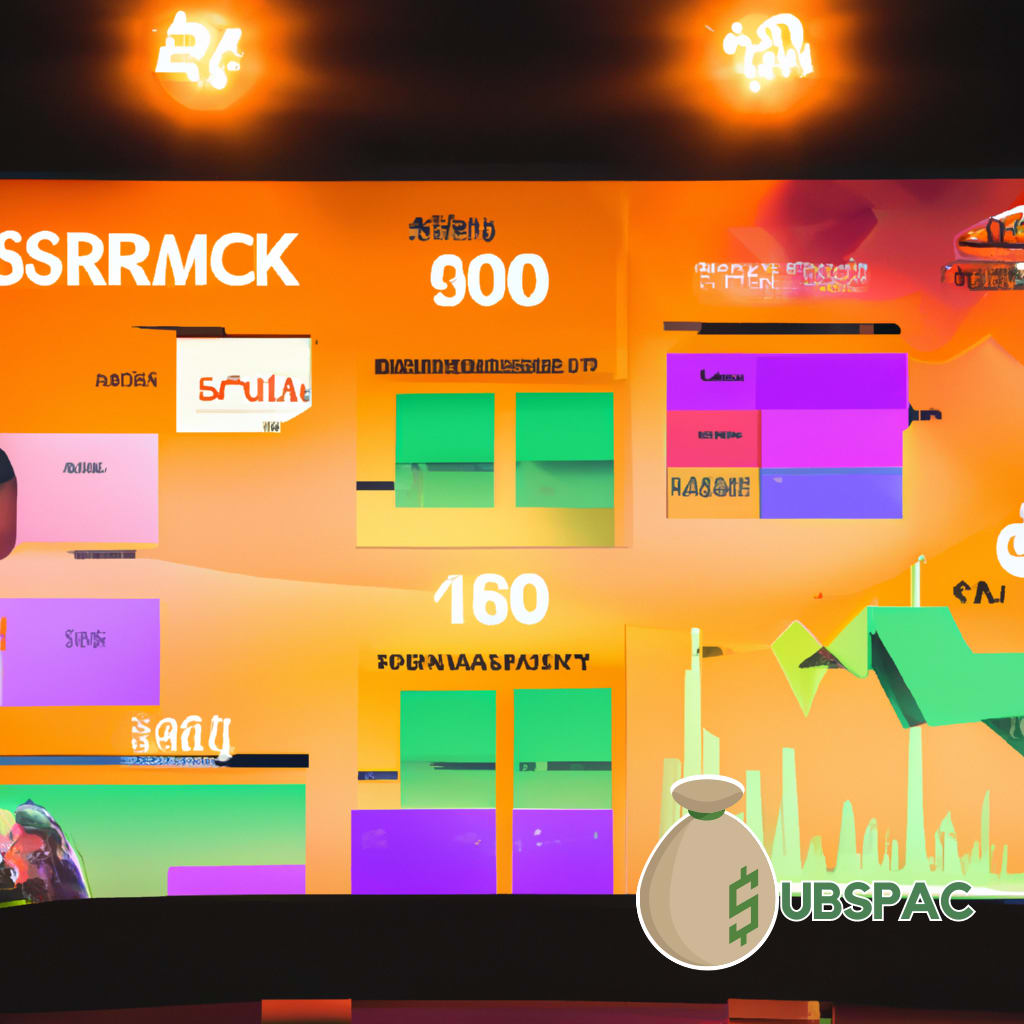 TLDR:
Labor Dept reports a 2.3% annual increase in producer price index, lower than expected. Unemployment claims reach 264k, highest since Oct 2021, while some companies such as The Trade Desk report better-than-expected earnings.
Ladies and gentlemen, let me present to you a roller coaster of financial news that'll have you clutching your stocks and whispering sweet nothings to your investment portfolios. The Labor Department recently reported a 2.3% annual increase in the producer price index, which was lower than expected. While this may seem like a cause for celebration, I assure you, this is as exciting as watching paint dry. However, in the grand scheme of things, perhaps it's best to remember that the financial world goes on, and there are always other factors at play.
Speaking of other factors, unemployment claims reached a stunning 264,000, the highest since October 2021. It seems that the job market is playing a game of musical chairs, and unfortunately, many are finding themselves without a seat. This news coincides with Walt Disney's streaming services missing the mark on subscriber growth projections, causing their shares to tumble more than 5%. It seems that even the Magic Kingdom isn't immune to the harsh reality of streaming wars.
On the other hand, we have The Trade Desk, who must be sprinkling some pixie dust on their revenue figures. They reported better-than-expected March quarter earnings, thanks to the growth of internet TV. With shares rising nearly 4% early Thursday, it appears that some companies have found a silver lining in the midst of market unpredictability.
In the realm of companies capitalizing on new opportunities, we have Advanced Micro Devices, Nvidia, Netflix, and Uber Technologies, showcasing their agility in the stock market uptrend. Visa, the financial guardian angel looking over our transactions, was featured in the "Stocks Close to Buy Zone" column this week, proving that not all heroes wear capes.
As for the future, the Dow Jones futures fell 0.6% relative to fair value, with Disney's less-than-magical performance contributing to the early losses. Tech-heavy Nasdaq 100 futures, however, rose 0.2% in morning trading, thanks to Alphabet aiming for a 5.9% weekly gain through Wednesday.
In more disappointing news, Nike shares continue to stumble, remaining below the buy point of $127.59 for cups and handles following last week's breakout attempt. A new handle entry, however, has appeared at $128.78. It seems that just like their famous slogan, Nike's stock just can't "do it" right now.
On a brighter note, chip leader Advanced Micro Devices keeps climbing and is nearing the buy point of a cup base. IBD Leaderboard stock Nvidia also remains in buy territory, showing that not all tech companies are stuck in a quagmire of market uncertainty.
The latest IBD stock, Netflix, is currently approaching the buy point of a cup-and-handle base. While this is excellent news for investors, it's also a reminder of the intense competition in the streaming world. Uber Technologies, on the other hand, has decisively moved above a $37.68 buy point in a cup base. While not exactly a Hollywood ending, it's still progress.
So, as the financial world spins on its axis, investors must navigate the unpredictable waters of inflation, unemployment claims, and missed subscriber projections. Some stocks will rise, others may fall, but through it all, it's essential for investors to keep a watchful eye on the market's comings and goings. In the meantime, let's continue to watch what unfolds, as we cling to our wallets and hope for the best.