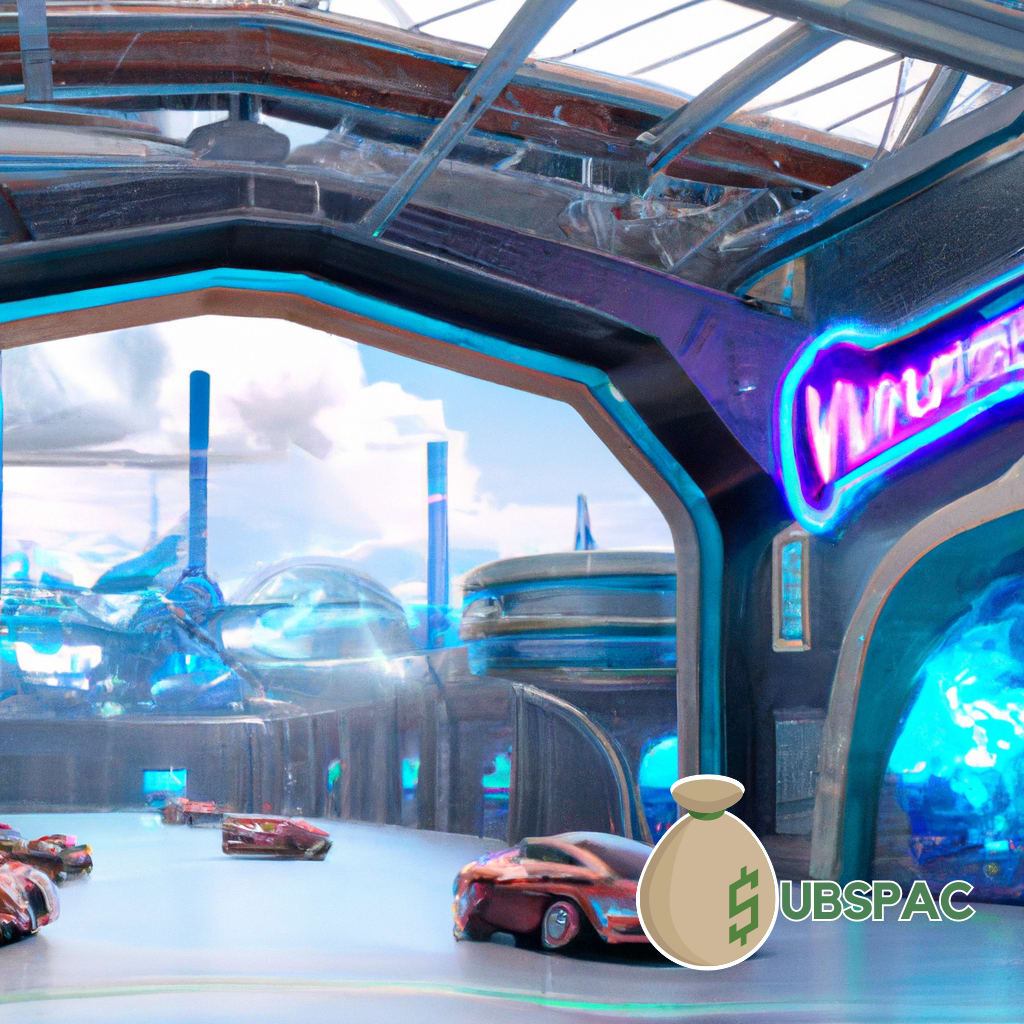 TLDR:
VinFast partners with Black Spade Acquisition Co in a $23 billion equity deal, with existing shareholders holding about 99% shares of the merged company. VinFast recently secured $2.5 billion in funding from Vingroup and Pham Nhat Vuong to support their ambitions in the electric vehicle market.
Ladies and gentlemen, fasten your seatbelts as we take a trip down the electric road with VinFast, the Vietnamese automobile manufacturer that's gearing up to go public in the US. In a surprising move, VinFast has partnered with the special purpose acquisition company (SPAC), Black Spade Acquisition Co, in a business combination that values the company at a whopping $27 billion in enterprise value and $23 billion in equity. And you thought your last car purchase was expensive!
Now, let's take a closer look at this electrifying union. After the transaction, which is expected to close in the second half of 2023, existing shareholders of VinFast will hold approximately 99% shares of the combined company. Talk about putting all your chips on the table! Thuy Le, Global CEO of VinFast, believes that this partnership is the perfect capital raising avenue for their future global ambitions, and we can't help but wonder if they're aiming for world domination – in the electric vehicle market, of course.
Backing this ambitious venture is Vingroup, one of Vietnam's largest conglomerates. VinFast seems to have a solid support system, and with friends like these, who needs charge stations? Dennis Tam, Chairman and co-CEO of Black Spade Acquisition Co, shares the excitement about VinFast's potential growth in Vietnam and globally, as the company is well positioned to capitalize on the EV lifestyle trend. So, buckle up, because it's going to be one wild, emission-free ride!
In case you were wondering about the funds behind this operation, let's talk numbers. VinFast recently secured a fresh round of funding pledges worth a cool $2.5 billion from its parent company Vingroup and from billionaire Pham Nhat Vuong's own pocket. That's a lot of pocket change for future development!
As for VinFast's journey thus far, the company was established in 2017 and began manufacturing conventional cars in 2019 before making the bold switch to all electrics. They operate a state-of-the-art automotive manufacturing complex in Hai Phong, boasting up to 90% manufacturing automation and an annual production capacity of up to 300,000 units in phase 1. With manufacturing capabilities like these, we can't help but wonder if they're building an electric army to take over the world – of eco-friendly driving, that is.
VinFast's journey doesn't end there. The company recently crossed an important milestone, exporting its first VF 8 electric vehicle to North America earlier this year. This achievement showcases their commitment to quality and innovation, proving that they're determined to succeed in the global electric vehicle market.
Adding to the excitement, VinFast filed for an initial public offering in New York last December. The IPO, if successful, would make it the only Vietnamese company listed in the US. Now that's what we call electrifying news!
In conclusion, VinFast's partnership with Black Spade Acquisition Co has put the company in high gear, with ambitious goals and a significant valuation. Backed by Vingroup and a sizable investment, VinFast is ready to charge ahead in the global electric vehicle market. So, rev up your engines, folks, because this is one electric ride you won't want to miss!