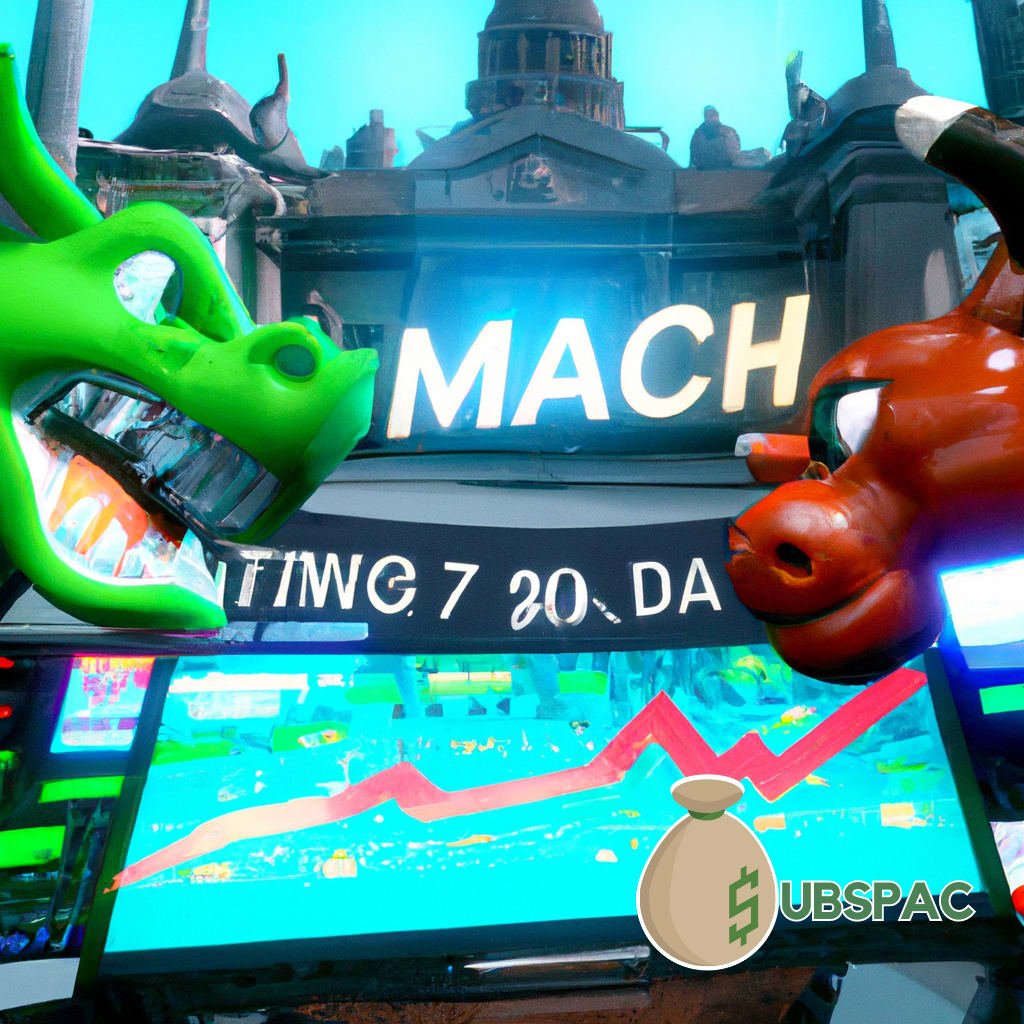 TLDR:
DWAC stock is expected to rise due to its merger with TMTG, which will bring Truth Social to the public market, promising a platform for free expression. Traders should watch for bullish and bearish signals to predict future direction.
Ladies and gentlemen, let me introduce you to a thrilling tale of stock market shenanigans: Digital World Acquisition Corp (DWAC). This week, DWAC took quite the rollercoaster ride, soaring nearly 8% before taking a wee 3% dip on Friday. What makes this special purpose acquisition company (SPAC) so interesting, you ask? Well, it's set to bring former President Donald Trump's Trump Media and Technology Group (TMTG) to the public market.
Now, why would anyone care about Trump's latest venture? The answer is simple. It revolves around the much-anticipated social media platform, Truth Social. Promoted as the antidote to Facebook and Twitter's censorship, Truth Social promises a safe haven for free expression. Millions of people are itching for a platform where they can vent their unfiltered opinions, and Trump's brainchild might just be it.
But there's more to this story. Our former Commander-in-Chief is considering another run for the presidency in 2024. Like a moth to a flame, Truth Social could be the catalyst for his campaign, reaching out to voters and amplifying his message. And let's not forget the scandals, lawsuits, and criminal cases that follow Trump like a lost puppy. Curious to hear his thoughts on these matters? Truth Social is the place to be.
So, what does this all mean for DWAC? Once the SPAC and TMTG merge, Truth Social will effectively become a public company. Traders are already predicting an influx of interest in the platform as the 2024 election approaches. But it's not just elections that spark interest in Truth Social. People are craving an uncensored platform, and Trump's creation seems to be the answer to their prayers.
Now, let's talk about DWAC's stock. As I mentioned earlier, it fell slightly on Friday. Fear not, my friends. This is a mere healthy consolidation. Interest in the stock has recently been on the rise, and Friday's drop was driven by below-average trading volumes. In other words, traders are not bearish on the stocks; they're just biding their time.
To predict future direction, traders should watch for above-average volumes to see if the stock breaks up or down from Thursday's key price. A breakout from the pattern could indicate a trend reversal and a new uptrend forming. On the other hand, a significant drop in volume and a break below $12.60 might suggest that the recent rally is a bullish trap, and the downtrend will continue.
In conclusion, keep a close eye on DWAC. Its impending union with Truth Social has got investors all aflutter, and rightly so. People want a platform that allows them to express their opinions freely, and Truth Social promises just that. Plus, with Trump possibly running for president again in 2024, the platform is sure to play a pivotal role in his campaign.
However, remember to trade wisely and pay attention to bullish and bearish signals. The stock market is a fickle friend, and DWAC's story is no exception. Great things may be on the horizon for this SPAC, but only time will reveal what the future holds. Until then, hold onto your hats and watch this space, as the trading games commence.