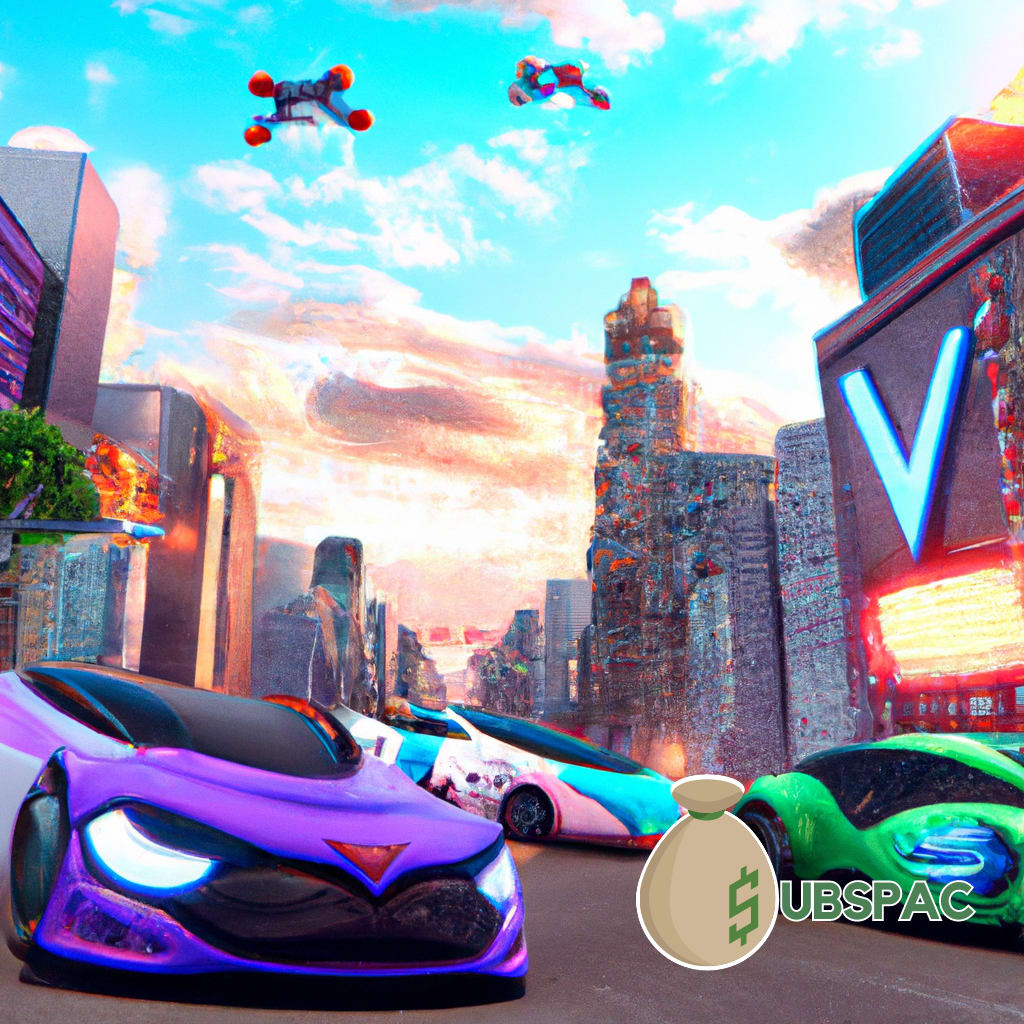 TLDR:
VinFast, a Vietnamese automaker, is going public through a SPAC merger with Black Spade Acquisition Co with an estimated valuation of $27 billion and a neat $10.00 expected value for each common share, and may issue up to $50 million worth of "free bonus" ordinary shares to its employees if certain conditions are met. With a focus on EVs, VinFast is confident in its ability to achieve greater success and become a major player on the global stage.
Ladies and gentlemen, hold onto your hats, because VinFast, the Vietnamese automaker known for pushing the boundaries of the automotive industry, is going public through a SPAC merger with Black Spade Acquisition Co. This news may come as a shock to some, as enthusiasm for SPAC mergers has taken a nosedive, much like the stock prices of other companies that went public through the same route. But hey, who doesn't love a bit of risk?
With an estimated valuation of a whopping $27 billion and an equity value of $23 billion, VinFast seems to have taken the old adage "go big or go home" quite literally. The merger is set to close in the second half of 2023, and the value of each common share in VinFast is expected to be a neat $10.00. With such a generous valuation, it's no wonder that VinFast employees might be receiving some hefty bonuses if certain conditions are met.
For instance, if VinFast's consolidated revenue for fiscal year 2023 reaches at least $1.875 billion, the company may issue up to $50 million worth of "free bonus" ordinary shares to its directors, executives, managers, and employees. Talk about a bonus that could make anyone forget about the SPAC merger risks.
VinFast has already proven itself capable of entering international markets quickly, and the merger with Black Spade creates a perfect opportunity to raise capital for future global ambitions. The CEO of VinFast Auto, Madam Thuy Le, sees this partnership as an important accomplishment for Vingroup, the parent company of VinFast. With a wide range of electric vehicles with up to 348 horsepower, including the VF 6 and VF 7, VinFast is ready to pave the way for other automakers.
Admittedly, following in the footsteps of Lordstown and Faraday Future, whose share prices took a tumble after going public via SPAC, may not sound ideal. But VinFast is confident that it can pull off a successful merger and achieve greater success. After all, with such a superior portfolio of electric vehicles (EVs) and innovative automotive technologies, who are we to doubt their ambitious mission?
The future of VinFast and the global automotive industry undoubtedly holds many surprises. As the world shifts towards more sustainable and eco-friendly transportation options, VinFast's focus on EVs positions them to become a major player on the global stage. This merger with Black Spade Acquisition Co is just the beginning of an exciting new chapter for VinFast.
So, to all those skeptics out there, don't let the past failures of other SPAC mergers cloud your judgment. VinFast is determined to leave its mark on the automotive industry and has shown no signs of slowing down. As the saying goes, "fortune favors the bold," and VinFast is certainly not lacking in boldness.
In conclusion, the VinFast and Black Spade Acquisition Co. merger is a thrilling development in the automotive industry. It's a high-stakes game of risk and reward, but with VinFast's impressive portfolio of EVs and its aggressive expansion plans, it's a gamble that just might pay off. While the outcome remains uncertain, one thing is for sure: the automotive world is in for a wild ride, and VinFast is ready to take the wheel.