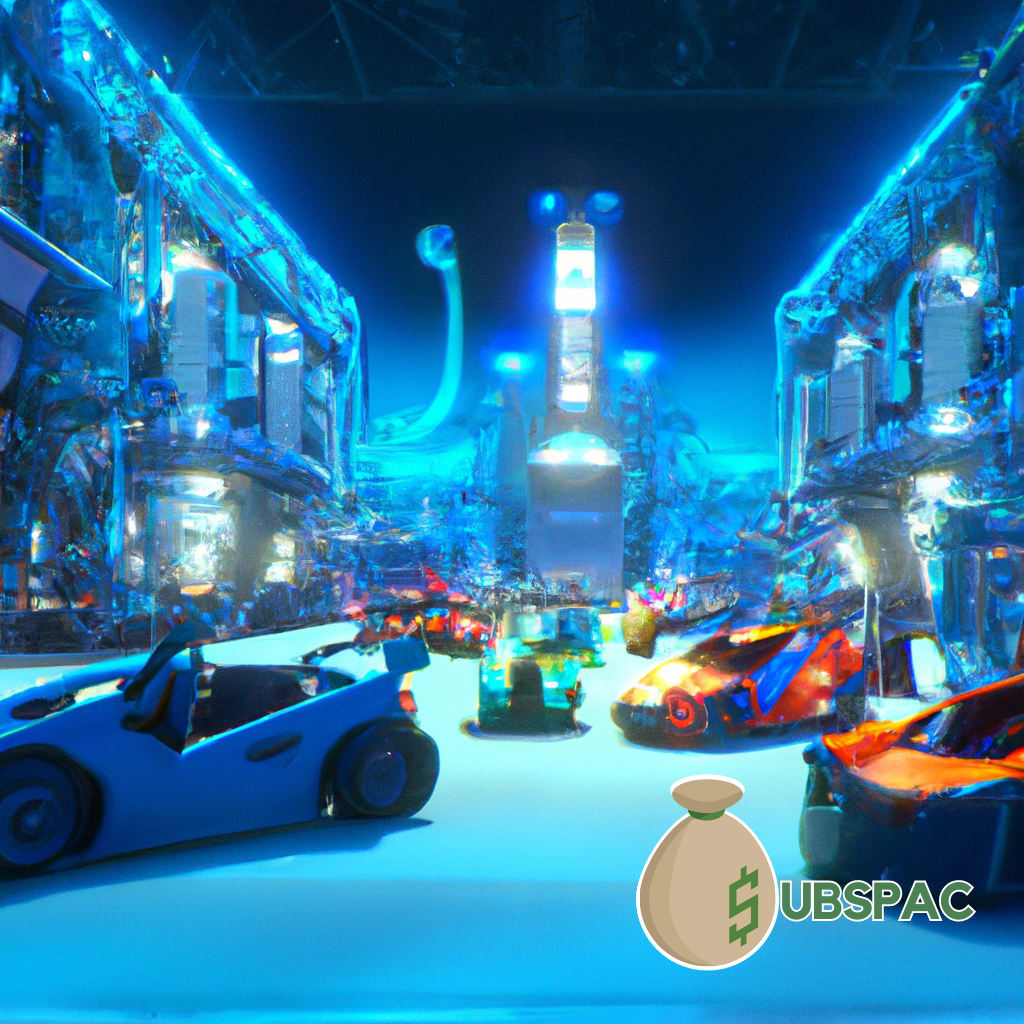 TLDR:
VinFast is set to merge with Black Spade Acquisition Co. (BSAQ) on the NYSE, creating a capital value of $23 billion and an enterprise value of $27 billion. The highly automated electric vehicle manufacturer based in Vietnam has a maximum production capacity of 300,000 units, positioning itself as a global leader in the industry.
Hello, fellow capitalists! Today we'll discuss the latest act of corporate matrimony between VinFast, the Vietnamese electric vehicle manufacturer, and Black Spade Acquisition Co. (BSAQ). It seems VinFast is ready to walk down the aisle with a special purpose acquisition company (SPAC) listed on the New York Stock Exchange. The couple plans to produce shiny new electric vehicles, perfect for taking a leisurely drive through smog-infested cities. The merger will grant VinFast its debut on the NYSE, and access to capital to grow its business and continue to innovate. If only we could all get such a nice wedding gift, right?
VinFast hasn't been shy about making headlines with its VF 8 SUV, which has been spotted cruising the streets of California. The company boasts a maximum production capacity of 300,000 units annually. To put that in perspective, that's enough electric vehicles to create a line of traffic from New York to Los Angeles, give or take. According to the International Energy Agency, the electric vehicle market is expected to grow by 35% this year. It seems VinFast is strategically positioned to take full advantage of this trend, like a surfer riding the wave of a tsunami.
The transaction itself is expected to close in the second half of 2023, with the combined company boasting a capital value of $23 billion and an enterprise value of $27 billion. That's enough money to make Elon Musk shed a single, silent tear. Founded in 2017 and backed by Vietnamese billionaire Pham Nhat Vuong, VinFast is eager to join the ranks of Tesla, Rivian, Lucid Group, and Nikola Corporation in the race to dominate the U.S. stock market.
Some critics have voiced concern that the SPAC listing overvalues the company. But VinFast seems to have a solid track record and is well-positioned to grow globally. The company's full range of electric vehicles includes SUVs, scooters, and buses—something for everyone, from soccer moms to environmentally conscious public transit enthusiasts. With plans to expand to Europe, VinFast might soon conquer the world with its electric dreams.
VinFast's highly automated production facility in Haiphong, northeastern Vietnam, is capable of creating up to 300,000 vehicles each year. This makes it one of the most advanced and efficient electric vehicle manufacturers in the world—or the Willy Wonka of electric transportation, if you will. As the planet struggles with the impacts of climate change, VinFast aims to be at the forefront with innovative electric vehicle technology. Surely, Mother Nature is smiling down upon their efforts.
The company's commitment to sustainability, innovation, and excellence has made it a global leader in the electric vehicle industry. This merger is a testament to VinFast's continued success and growth, much like a proud parent watching their child graduate from kindergarten. With cutting-edge technology, a focus on sustainability, and an unwavering commitment to customer satisfaction, VinFast is poised to become a major player in the global electric vehicle market. In essence, VinFast is the new kid on the block, ready to show the neighborhood that electric vehicles are the way of the future.
So, ladies and gentlemen, buckle up and prepare for a wild ride with VinFast as it enters the electric vehicle ring. Armed with a shiny new merger and a commitment to sustainability and innovation, VinFast plans to take the world by storm. The future of transportation is looking brighter, and undoubtedly more electric. Stay tuned for further updates on this electrifying development.