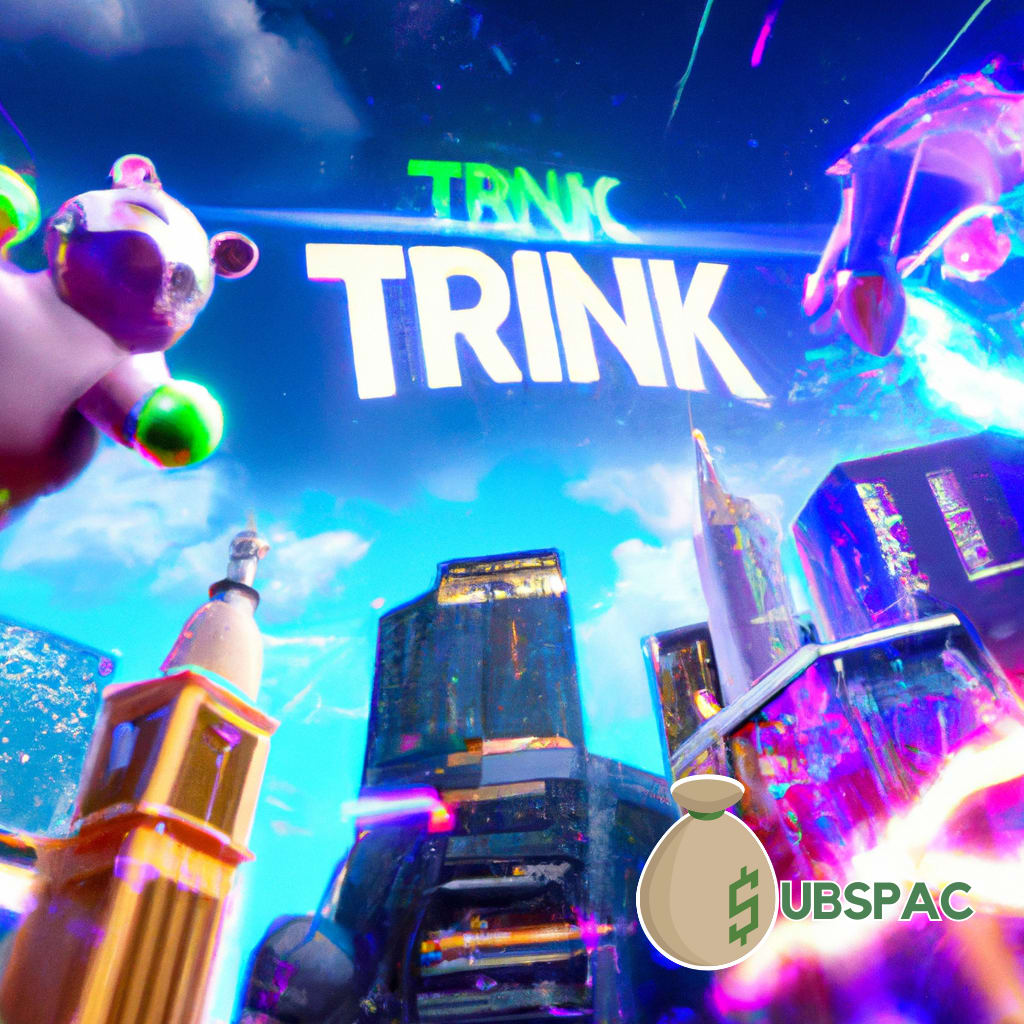 TLDR:
Australian online brokerage firm ThinkMarkets to go public on Toronto Stock Exchange via merger with FG Acquisition Corp. SPAC, aiming to raise $14.3m through a private placement of convertible debentures. With an estimated enterprise value around $135.9m, the alliance is hoped to lead the charge towards a new era of growth and innovation in the retail services sector.
In a world where financial institutions are constantly on the lookout for the next big market shakeup, it appears that ThinkMarkets and FG Acquisition Corp. have decided to team up and give it a good ol' fashioned try. The Australian online brokerage firm is set to go public on the Toronto Stock Exchange through a merger with the blank check company. Of course, this is only possible because they both believe that together, they can revolutionize the retail services industry. Bold words, but they have the numbers to back it up.
ThinkMarkets, the company that operates in 165 countries and serves a staggering 138,500 clients, has experienced a compound annual growth rate of 24%. In true ambitious fashion, they generated a revenue of $44.3 million in 2022. It's fascinating to watch as companies reach for the sky, while trying not to overextend and crash land. With an estimated enterprise value of around $135.9 million, investors seem to agree with the plan, hoping to witness a dazzling display of growth and innovation.
Under the reverse merger agreement (because who doesn't love a good plot twist?), ThinkMarkets will become a wholly-owned subsidiary of the Special Purpose Acquisition Company (SPAC). In this thrilling financial saga, ThinkMarkets shareholders will hold the majority of the issued and outstanding Common Shares. The SPAC, not to be left behind in the race for growth, intends to raise $14.3 million through a private placement of convertible debentures. After all, one can never have too much working capital and general corporate purposes.
ThinkMarkets has managed to expand its institutional presence by launching a liquidity provisioning platform in 2021. The platform, presumably designed to quench the thirst of institutional investors, serves as a testament to the company's dedication to growth and expansion. Yes, ladies and gentlemen, the future is here, and it's all about merging, acquiring, and moving forward at breakneck speed.
Earlier this year, ThinkMarkets made the strategic decision to further solidify its presence in the Asia Pacific region by obtaining a license in New Zealand. It seems that they couldn't resist the allure of the Land of the Long White Cloud. This expansion came after the company entered the Japanese market the previous year by acquiring a local forex firm. It's safe to assume that ThinkMarkets has been bitten by the expansion bug and is on a relentless quest to conquer new territories.
As ThinkMarkets and FG Acquisition Corp. join forces and take on the financial world together, one can't help but wonder how this merger will impact the industry. Will they indeed revolutionize the retail services sector and lead the charge towards a new era of growth and innovation? Well, only time will tell.
In conclusion, the financial landscape is ever-changing, and the merger between ThinkMarkets and FG Acquisition Corp. is just another example of how companies adapt to stay competitive. With their ambitious plans for growth and expansion, it's hard not to be intrigued by the possibilities they present. With any luck, this daring alliance will prove to be a fruitful endeavor for all involved. And if not, well, there's always the next big market shakeup to look forward to.