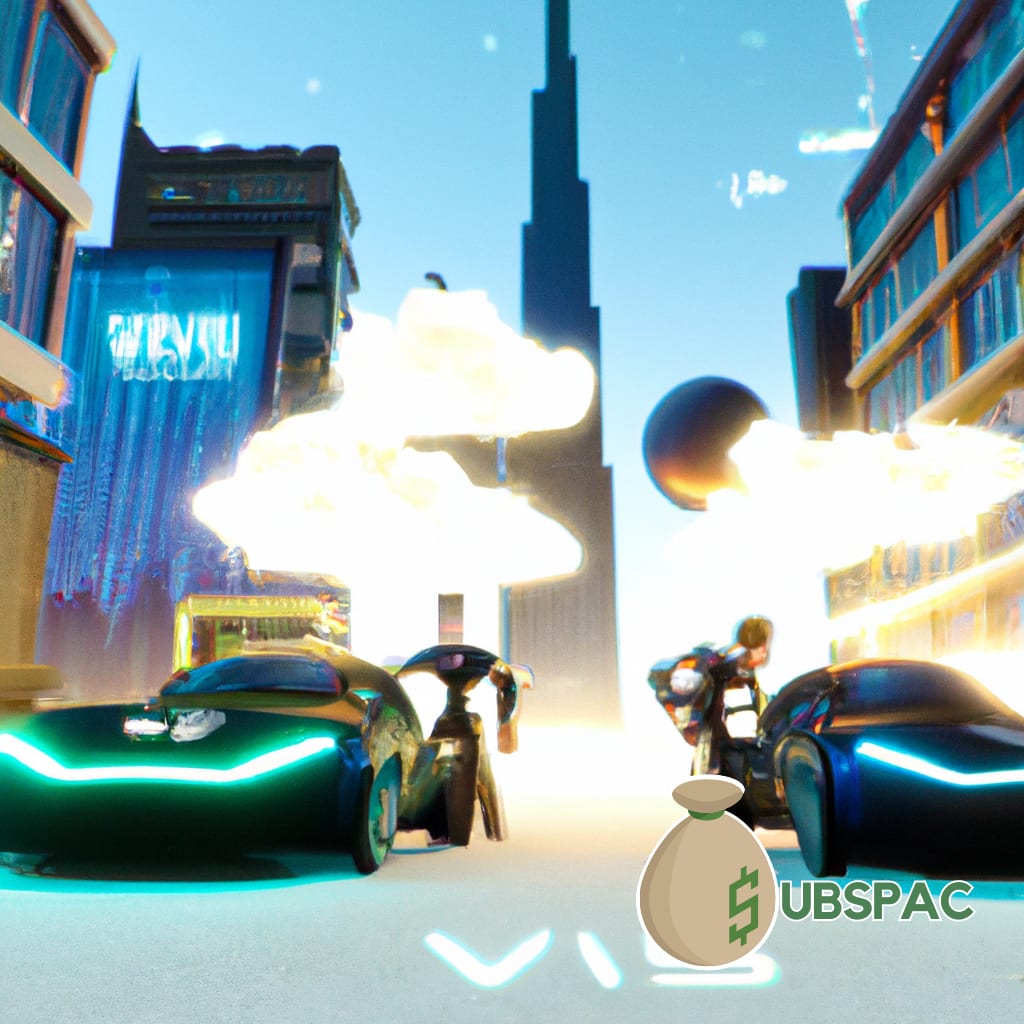 TLDR:
VinFast, backed by Vietnam's richest man, Pham Nhat Vuong, plans to merge with Black Spade Acquisition Company in a $23 billion deal to make its way to a U.S. listing and challenge Tesla in the electric vehicle market. The partnership will allow VinFast to leverage Black Spade's market knowledge, network, and extensive reach to carve out a significant share of the growing electric vehicle market.
In a world where electric vehicle companies seem to pop up faster than dandelions on an unkempt lawn, VinFast, the charming brainchild of Vietnam's richest man Pham Nhat Vuong, has decided it's high time to merge with a special purpose acquisition company. The lucky suitor? None other than Lawrence Ho's Black Spade Acquisition Company. This lovely union, worth a staggering $23 billion, is expected to tie the knot in the second half of this year, allowing VinFast to make its way to the much-coveted U.S. listing.
Of course, VinFast isn't just any ordinary electric vehicle company. With a factory planned in North Carolina, the company has already started shipping its vehicles to the U.S. in a bold challenge to Tesla. Deliveries to Canada and Europe are also in the pipeline. Not content with just the electric vehicle market, VinFast and its parent company Vingroup hold stakes in real estate, retail, consumer electronics, and healthcare. With Vuong's $4.2 billion net worth and an additional $2.5 billion pledged to VinFast, it seems money does indeed grow on trees – or at least on electric vehicle assembly lines.
As for Black Spade, the company raised a not-too-shabby $169 million in its 2021 U.S. IPO, and is backed by the legendary casino operator Lawrence Ho, son of Macau's gaming legend Stanley Ho. It appears that this merger will give VinFast a chance to experience the high-stakes world of electric vehicle manufacturing, while Black Spade can bask in the glow of VinFast's innovative technology.
The partnership between VinFast and Black Spade is like a match made in electric vehicle heaven, with both companies perfectly positioned to benefit from the global shift towards a greener future. As VinFast leverages Black Spade's extensive network and deep market knowledge, the company is poised to ride the EV lifestyle trend like a kid on a merry-go-round. VinFast's global ambitions are indeed commendable, and with the backing of Vietnam's richest man, they aim to take on the international market with all the subtlety of a charging rhinoceros.
The electric vehicle market is expected to grow like Jack's beanstalk over the next few years, and VinFast is just itching to become the industry's leading player. With this strategic merger and U.S. listing, both companies are cruising down the highway towards global domination, confident in their ability to carve out a sizable chunk of market share.
In conclusion, VinFast and Black Spade's merger is a tale of two companies coming together in a quest for electric vehicle supremacy, backed by the deep pockets of Vietnam's richest man and a casino mogul with a talent for high-stakes investments. As they prepare to take on Tesla in the domestic market, a showdown of epic proportions looms on the horizon. So, if you're a betting person, it might be time to place your chips on VinFast, because with this merger, the future of the electric vehicle industry looks brighter than a Las Vegas marquee at midnight.