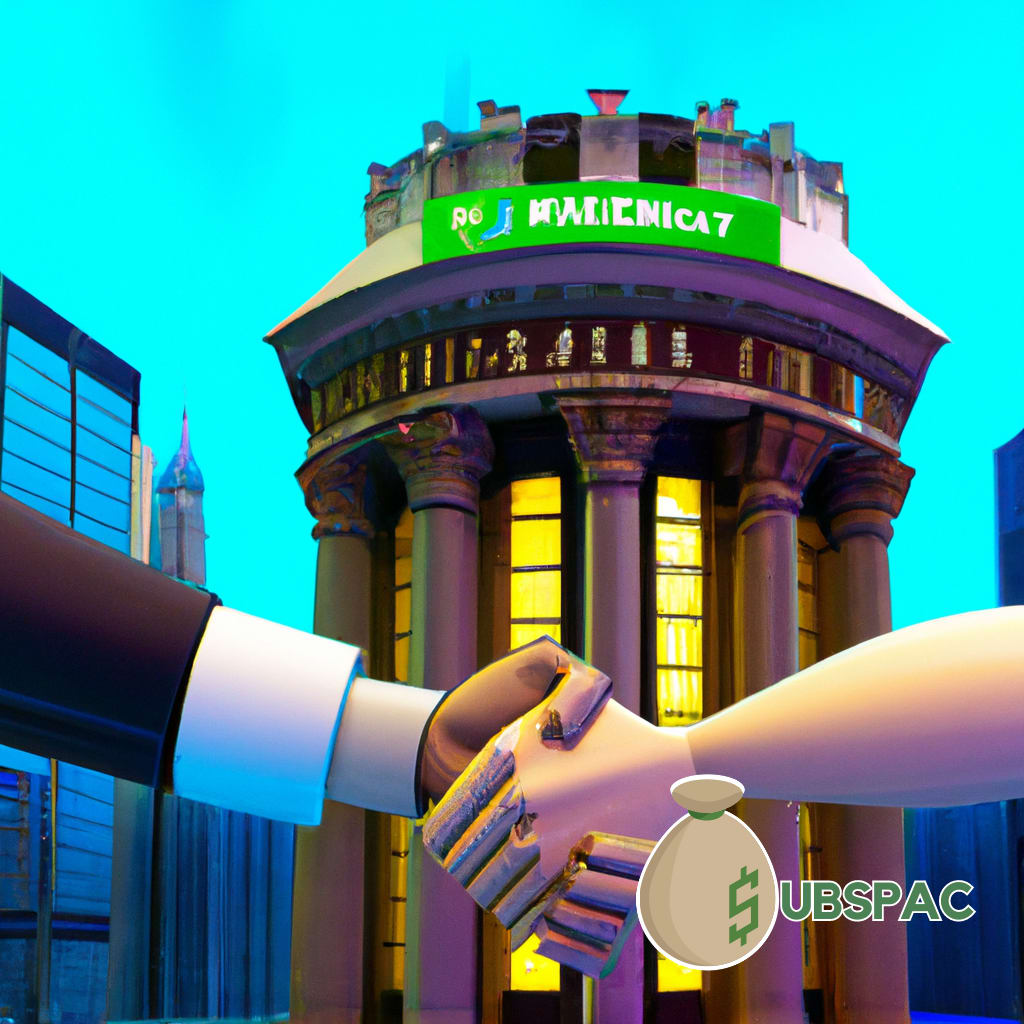 TLDR:
ThinkMarkets is set to merge with FG Acquisition Corporation for $160m, becoming ThinkMarkets Group Holdings Ltd and listed on the Toronto Stock Exchange, with existing management in their respective roles. The company aims to raise up to $20m through a private placement of convertible bonds to support their growth strategy, working capital, and general business needs.
Ladies and gentlemen, hold onto your hats and glasses, because it appears as though ThinkMarkets, the Melbourne-based multi-licensed online foreign exchange brokerage, is about to grace the world stage through a merger with Canadian blank check firm FG Acquisition Corporation. And to think, it will only cost them a cool $160 million (USD) for this delightful union.
The merger, set to close in the second half of 2023, will give birth to ThinkMarkets Group Holdings Limited, a company that will be listed on the Toronto Stock Exchange. Larry G. Swets Jr., FGAC CEO, is positively giddy about the acquisition, stating that it offers a "compelling investment opportunity" for those looking to dabble in multi-asset online brokerages with a global footprint. Well, who wouldn't be thrilled at the prospect of such lucrative opportunities?
Fear not, loyal investors, for the existing management team of ThinkMarkets will continue in their respective roles within the new company. Naumann Anes, one of the co-founders, can add Chief Executive Officer to his resume, while fellow co-founder Faizan Anes will step into the role of President. The combined company's board of directors will include a veritable who's who of financial gurus, including Nauman Anees, Faizan Anees, and Larry G. Switz Jr., Julian Babartzi, Andrew B. McIntyre, Peter Hoitzing, Simon Brewys Weston.
But wait, there's more! ThinkMarket aims to raise up to $20 million (USD) through a private placement of convertible bonds. You may be wondering, "What's the purpose of this private placement?" Fear not, dear reader, for these funds are designed to support the new company's growth strategy, working capital, and general business needs. After all, one cannot expect to dominate the financial world without a generous infusion of capital.
The company, which generated a respectable $62 million (USD) in revenue last year, is licensed and regulated by the UK Financial Conduct Authority (FCA) and the Australian Securities and Investments Commission (ASIC). Furthermore, they've expanded their global reach through licensed operations in South Africa and the acquisition of Japanese FX firm, Japan Affiliate. With these strategic moves, ThinkMarkets is ready to claim its share of the global financial pie.
In 2022, ThinkMarkets made headlines by raising $30 million (USD) in new capital, courtesy of Mars Growth, a joint venture between Liquidity Group and MUFG. The UK branch of the business also launched a new prime brokerage unit under the brand Liquidity.net. It seems as though they are well-equipped to tackle the next chapter of their journey as a publicly traded company.
With the guidance of FGAC, the support of its shareholders, and a fresh influx of capital, ThinkMarkets appears ready to embark on a new chapter of growth. Naumann-Anes, Co-Founder and CEO, is understandably excited about the company's public debut, stating, "We are pleased to begin our journey as a publicly traded company with the support of FGAC and look forward to a new chapter in the company's growth." Indeed, we're all excited to see what ThinkMarkets has in store for the future.
So, buckle up, investors, as it appears ThinkMarkets is poised to take the financial world by storm. With a global footprint, a strong management team, and a clear path for growth, there's no doubt that this multi-licensed online forex brokerage is ready to make some serious waves. Just remember to keep your hats and glasses securely fastened – it's sure to be a wild ride.