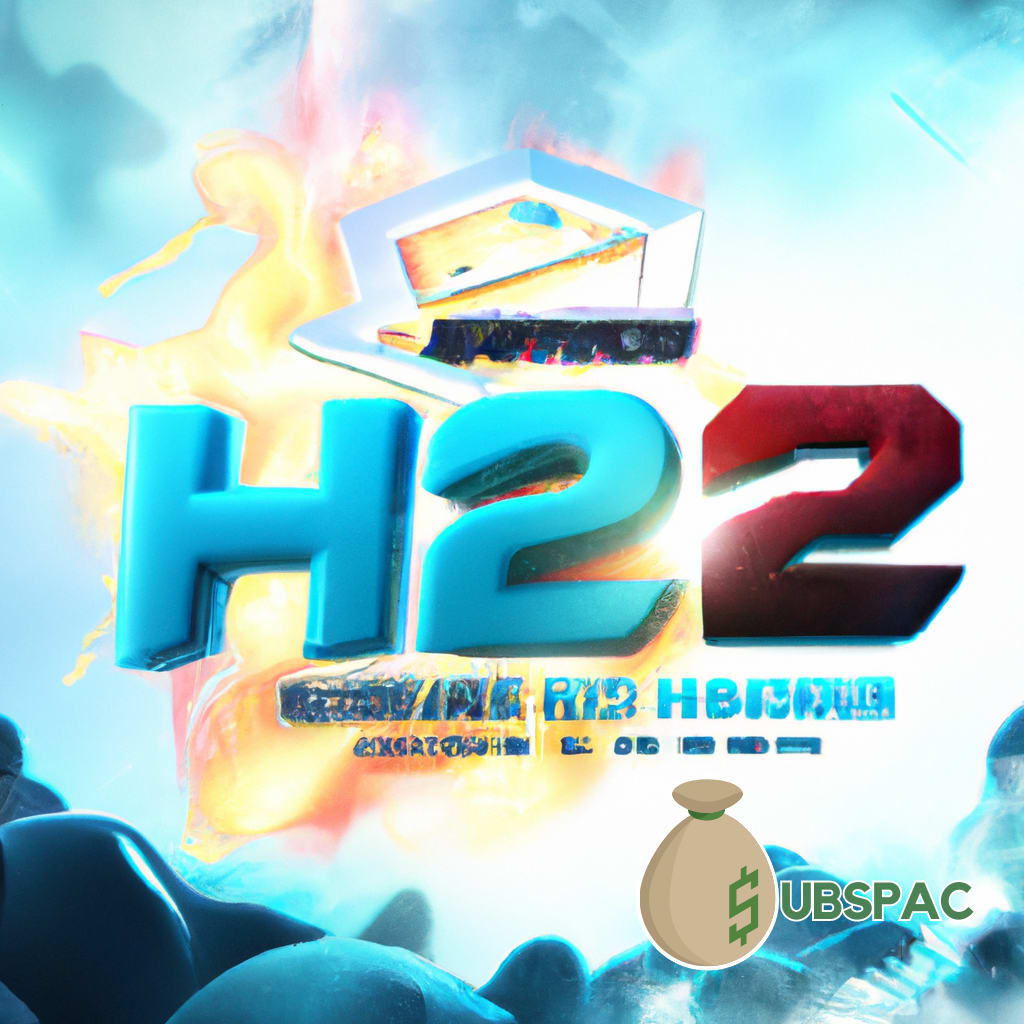 TLDR:
H2B2 Electrolysis Technologies merges with SPAC RMG Acquisition Corp III, raising $130 million to expand operations and increase market capitalization to $650 million.
SPACs have become a popular trend, but some have faced legal actions and short sellers, making it a volatile market. H2B2's success paves the way for other hydrogen-related companies to follow suit.
Ladies and gentlemen, in a world where making money is as easy as breathing oxygen, H2B2 Electrolysis Technologies, a hydrogen-related solutions provider, has decided to dive headfirst into the Nasdaq market. This ambitious company, with operations in Spain, the United States, and Latin America, has taken the road less traveled by merging with a SPAC, specifically RMG Acquisition Corp III.
Now, for those of you unfamiliar with the term, SPACs (special purpose acquisition companies) have become the cool kids on the block in recent years. But as with any popular trend, there's always a dark side. You see, during the pandemic, some disastrous SPAC companies emerged, taking advantage of the lack of regulation and disclosure requirements. It's a bit like a wild party where no one knows the host but everyone's invited – what could possibly go wrong?
Adding fuel to the fire, short sellers have been attracted to SPACs like moths to a flame. These opportunistic individuals attempt to drive down stock prices to make a profit, making SPACs a volatile playground not for the faint of heart. On top of that, legal actions have been taken against SPAC companies for not advising about target firms they acquired. It's a wild, wild world out there in the SPAC-sphere.
Despite these tribulations, H2B2 Electrolysis Technologies managed to dance through the minefield and join forces with RMG Acquisition Corp III. This union has provided H2B2 with a whopping $130 million, allowing the company to put the pedal to the metal in its growth plans and expand its operations. Talk about turning lemons into lemonade.
This successful merger has resulted in a combined market capitalization of around $650 million, showcasing investors' confidence in H2B2 taking the hydrogen industry by storm. With innovative solutions for hydrogen production, storage, and distribution, they're on the fast track to becoming the poster child for environmentally friendly energy.
H2B2's journey to going public via a SPAC is a significant milestone for the hydrogen industry, paving the way for others to follow suit. In a time when the world is still reeling from the pandemic, it's important to raise a glass (or a hydrogen fuel cell) to the accomplishments of forward-thinking companies like H2B2.
As H2B2 Electrolysis Technologies continues to grow and innovate as a publicly traded company, we can't help but be excited for what the future holds. Who knows? Maybe they'll be the ones to finally solve the age-old riddle of how to power a car with nothing but water and a dream. Until then, we'll be watching their progress with great interest.
In the meantime, we'll continue to chuckle at the misadventures of other SPAC companies who didn't quite land on their feet like H2B2. For instance, EV and Fuel Cell truck maker Nikola, whose valuation plummeted from $20 billion to around $500 million due to a short seller's report. It's a cautionary tale that reminds us not all that glitters is gold or, in this case, hydrogen.
So, as H2B2 Electrolysis Technologies embarks on their Nasdaq journey, we can only hope that they maintain their momentum and use their newfound wealth wisely. Because, after all, with great power comes great responsibility – and in the world of hydrogen, that's no laughing matter.