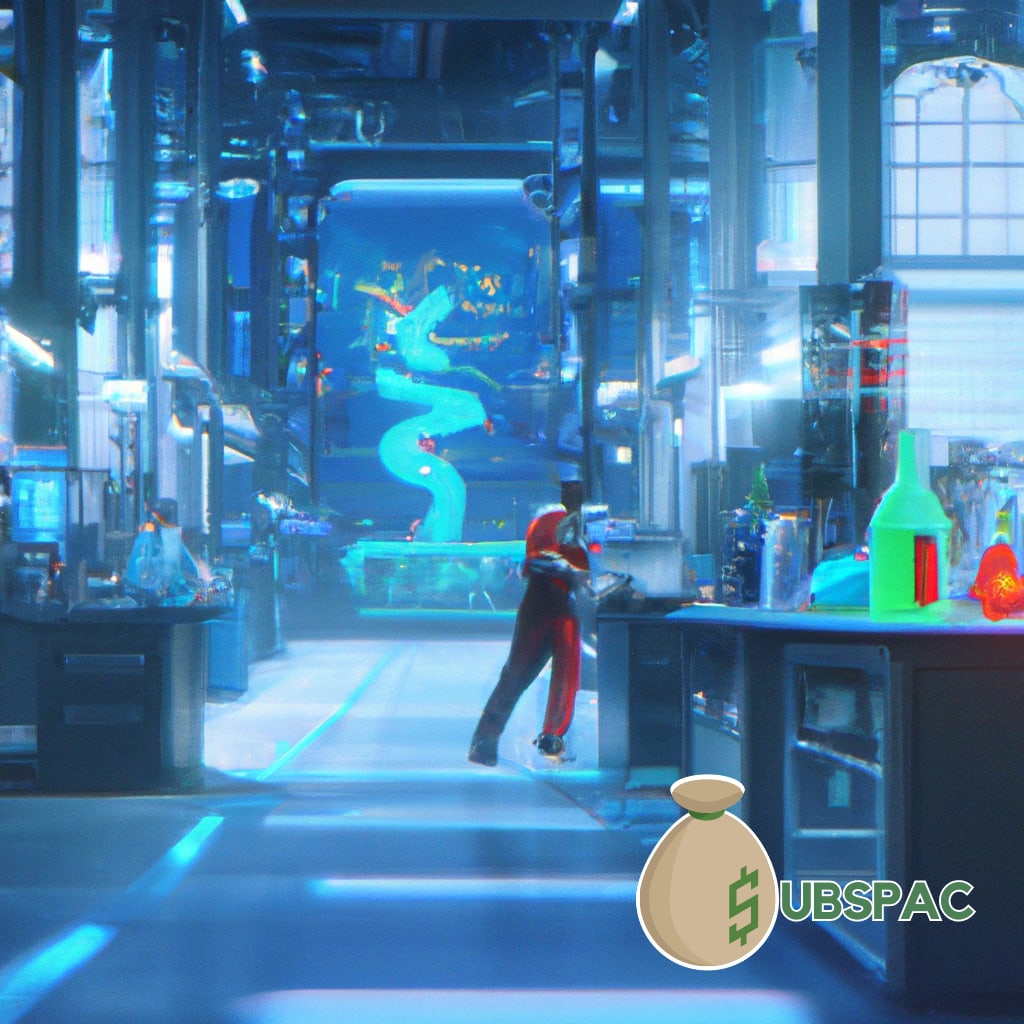 TLDR:
Forbion European Acquisition Corp. merged with Canadian biotech company enGene, with $130M raised during Forbion's IPO and $90.6M investment commitment from Forbion Growth, to revolutionize non-viral gene therapy research and likely make waves in the market.
Ladies and gentlemen, hold on to your lab coats and safety goggles, because the world of biotechnology is getting a facelift. Forbion European Acquisition Corp., a SPAC with a penchant for dollar signs, has merged with enGene, a Canadian biotech company that dabbles in non-viral gene therapy. Rest assured, with the amount of money thrown around in this deal, we're sure they'll be able to mend the biotech industry's broken heart.
Forbion European Acquisition Corp. raised a remarkable $130 million during its IPO in December 2021 – an amount that makes you wonder if they've discovered the secret to turning water into money. But alas, they're just really good at raising capital. The merger with enGene will be funded by $15.8 million of FRBN Class A common stock, and a $90.6 million investment commitment by Forbion Growth. With this kind of cash, they could probably buy several small islands, but instead, they're choosing to invest in the future of gene therapy.
EnGene, a company that's been pushing the envelope with its non-viral gene therapy research, is on the cusp of revolutionizing the treatment of genetic diseases. And now, with the help of their new sugar daddy, Forbion European Acquisition Corp., the possibilities are endless. While the merger is expected to close in the latter half of the year, the combined company will trade on the Nasdaq, where they'll likely make some serious waves in the market.
This unlikely marriage of innovation and heavy investment may have some critics shaking their heads, but let's face it, when ambition and collaboration intertwine, big things are bound to happen. It's only a matter of time before the biotech industry experiences a transformation so profound that we all forget about our ex-lovers and focus solely on the wonders of science. Perhaps it's a pipe dream, but hey, a reporter can wish, can't they?
In the world of SPACs and business, it's not uncommon to see companies joining forces for the greater good – or at least, for the greater profits. In this case, the union of Forbion European Acquisition Corp. and enGene is like a match made in biotech heaven. Their shared vision of improving people's lives through breakthrough technology is as noble as it is lucrative, and we can't wait to see the fruits of their labor.
As the biotechnology sector continues to evolve, it's mergers like this one that remind us of the power of collaboration and innovation. With enGene's expertise in non-viral gene therapy and Forbion's deep pockets, this dynamic duo is poised to make a significant impact on the industry – and perhaps even change the course of human history. So, let the naysayers scoff, but don't be surprised when the world of biotech looks nothing like it does now.
In conclusion, the merger of Forbion European Acquisition Corp. and enGene is a testament to what can be achieved when driven individuals see eye-to-eye and join forces in the name of progress. While the financial details might make your eyes glaze over, one can't deny the potential that lies within the combination of cutting-edge technology and ambitious funding. Keep your eyes peeled, folks, because the biotech landscape as we know it could be on the verge of transformation.