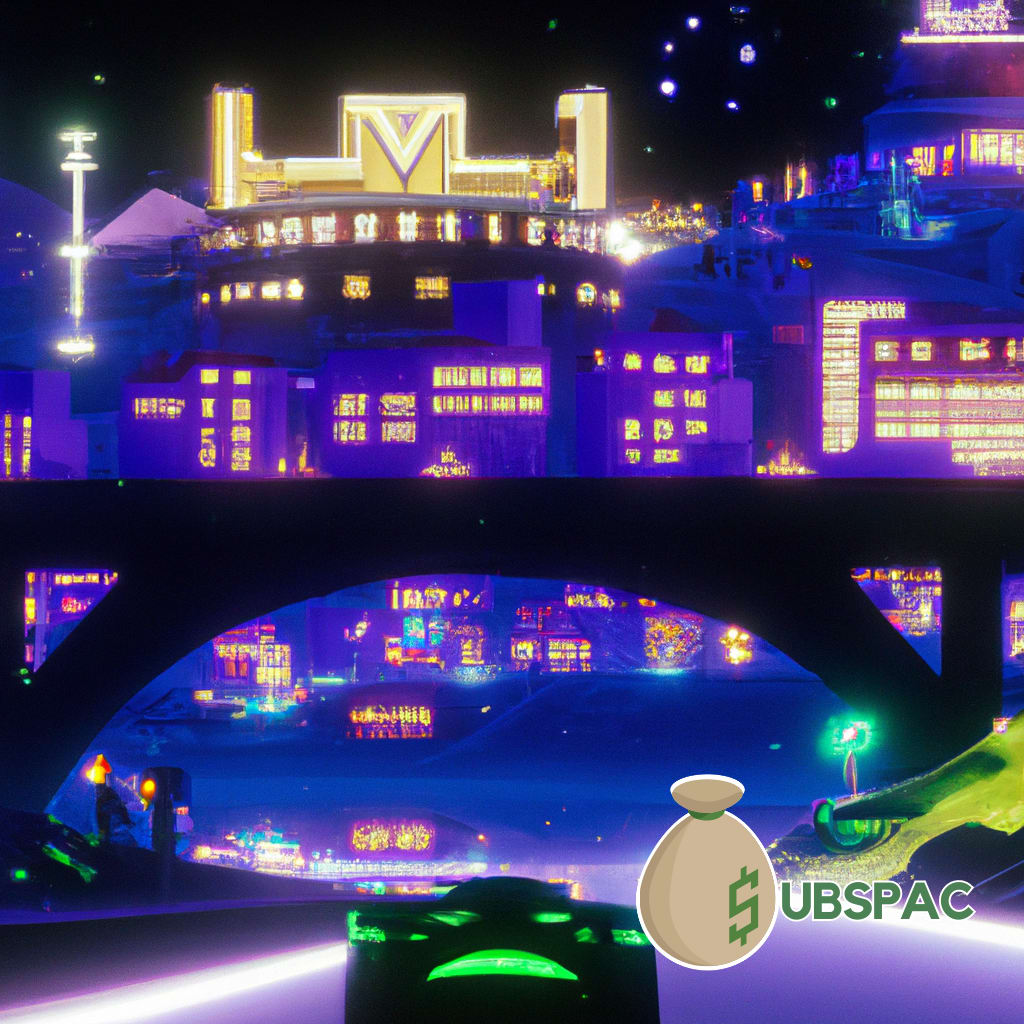 TLDR:
SPAC era ends as investors celebrate liquidations; high-profile investors like Chamath Palihapitiya and Alec Gores liquidate their SPACs, returning funds to investors. Exciting developments in technology, automotive, and healthcare industries offer new opportunities for investment in 2024.
Ladies and gentlemen, gather 'round as we bid adieu to the SPAC era, which has finally come to a screeching halt. This year, nearly $30 billion of these "blank check" companies' funds have already been returned to investors, outpacing the $45 billion liquidated in 2022. But fear not, for every cloud has a silver lining, and in this case, it's the fact that not everyone is in mourning. Some are actually celebrating the end of the SPAC era as if they'd just found a golden ticket.
The dwindling number of acquisition-worthy companies has left high-profile investors like Chamath Palihapitiya, Alec Gores, Gary Cohn, and big shots such as KKR & Co. and TPG Inc. no choice but to liquidate their SPACs and return money to investors. But, as a wise person once said, "One man's trash is another man's treasure." The end of the SPAC era may be music to some people's ears, especially those who view liquidations as a good thing.
According to Kristi Marvin, founder & CEO of SPACInsider, "You don't want a sponsor team to drag a deal across the finish line just to get it done." With a responsible attitude, SPAC sponsors are giving investors what they truly want – liquidation rather than a forced deal. That's right, folks, break out the party hats and confetti, because investors are breathing a sigh of relief, getting their money back plus interest, and thanking their lucky stars they didn't spend it on NFTs.
Now, don't let the end of the SPAC era dampen your spirits, because 2023 has been a rollercoaster of a year for the business world. It's been a rough start, with debt ceiling issues and bank failures causing chaos. However, it would be a disservice to focus only on the doom and gloom when there have been some truly exciting developments this year.
In the realm of technology, Apple Inc. is leading the charge with innovative products and services that have people lining up around the block. The latest iPhone release had consumers flocking to stores, while the new iPad and MacBook only solidified Apple's position as the one-stop-shop for all things tech.
Meanwhile, the automotive industry has been electrifying, with electric vehicles making waves and companies like Tesla at the forefront. Their Model Y was a hit, and Tesla's expansion into new factories in Texas and Germany only served to further cement their status in the industry.
Last but not least, let's not forget the healthcare industry, which has been a beacon of hope in the ongoing fight against the COVID-19 pandemic. Pfizer BioNTech's vaccine has been a game-changer, and numerous companies are hard at work developing new treatments and vaccines to ensure a brighter, healthier future for all.
So, as we bid farewell to 2023 and welcome 2024 with open arms, let's raise a glass to the end of the SPAC era and the new opportunities that lie ahead. The technology, automotive, and healthcare industries are thriving, and the future is ripe with potential. And remember, always be cautious with where you invest your hard-earned money – especially when it comes to NFTs.