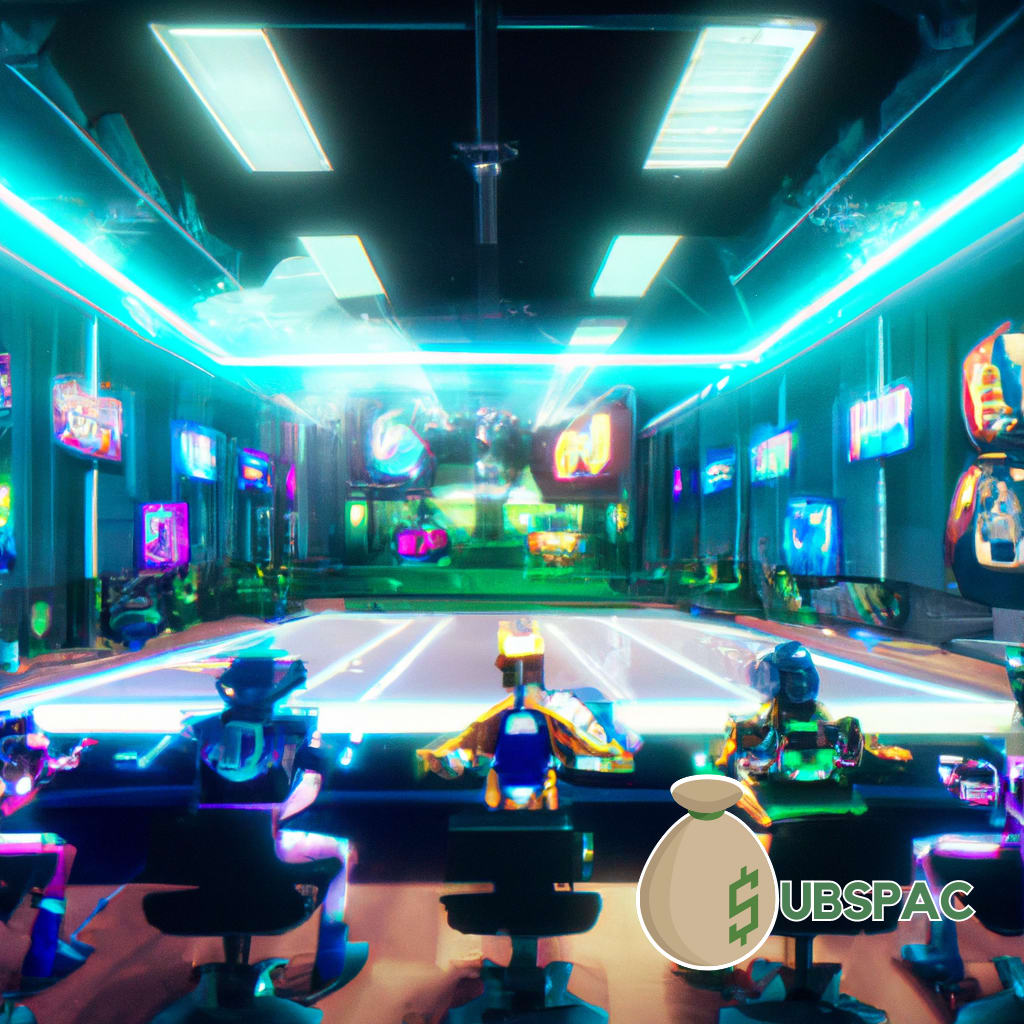 TLDR:
A $4.75 billion merger between an online sports betting and gaming operator and a special purpose acquisition company has resulted in a shareholder lawsuit in Delaware Chancery Court, alleging lack of disclosure leading to a decline in share price post-merger. The companies involved claim transparency and accountability, a thorough due diligence process, and commitment to restoring shareholder trust.
In the world of high-stakes mergers and business deals, sometimes things can go awry – and boy, do we have a story for you. In a recent turn of events, an online sports betting and gaming operator finds itself in a bit of a pickle after merging with a special purpose acquisition company (SPAC). The whopping $4.75 billion merger has raised some eyebrows, and not just because of its size. A shareholder has filed a lawsuit in Delaware Chancery Court against the SPAC's top brass, alleging that they pushed through the merger without making certain disclosures, ultimately leading to a decline in share price post-merger.
Now, we all know that in the world of business, sometimes you have to break a few eggs to make an omelette. But in this case, it appears that the egg breakers may have been a bit too enthusiastic in their pursuit of a delicious, profitable omelette. The shareholder claims that the lack of disclosure caused the company's stock to take a tumble, and they're demanding some answers.
But fear not, worried investors. The companies involved in this merger assure us all that they have the situation well in hand. "We strive for transparency and accountability in all aspects of our business operations and fully cooperate with investigations," they said in a statement, probably while polishing their halos. They also claim that the merger went through a thorough due diligence process and that they continue to believe it was conducted in good faith. Well, that's a relief.
The parties involved in this high-stakes game of business poker have been working closely together to ensure that the transaction complies with all applicable laws and regulations. And really, who wouldn't want to play by the rules when there's a cool $4.75 billion on the line? As the companies work to address the situation and provide shareholders with the information they need, it's clear they're taking this very seriously. After all, the trust of their shareholders is of the utmost importance, and they will do everything in their power to ensure that trust is regained.
As we all sit back and watch this legal drama unfold, it's worth noting that the companies' commitment to transparency, accountability, and integrity in all aspects of their business operations has not wavered. They value the trust of their shareholders so much that they're willing to go to great lengths to restore it. So while the legal team works tirelessly to prove their case in court, we can only hope that this situation will serve as a cautionary tale for other companies considering similar mergers.
In conclusion, this tale of mergers and lawsuits serves as a reminder that even the best-laid plans can go awry. It also highlights the importance of transparency and accountability in business dealings – something we can all take to heart, whether we're merging multi-billion dollar companies or just trying to convince our coworker to trade their bag of chips for our apple at lunch. So let's all raise a glass to the legal teams involved, as they navigate this tricky situation and remind us of the importance of playing by the rules in the high-stakes world of business. Cheers!