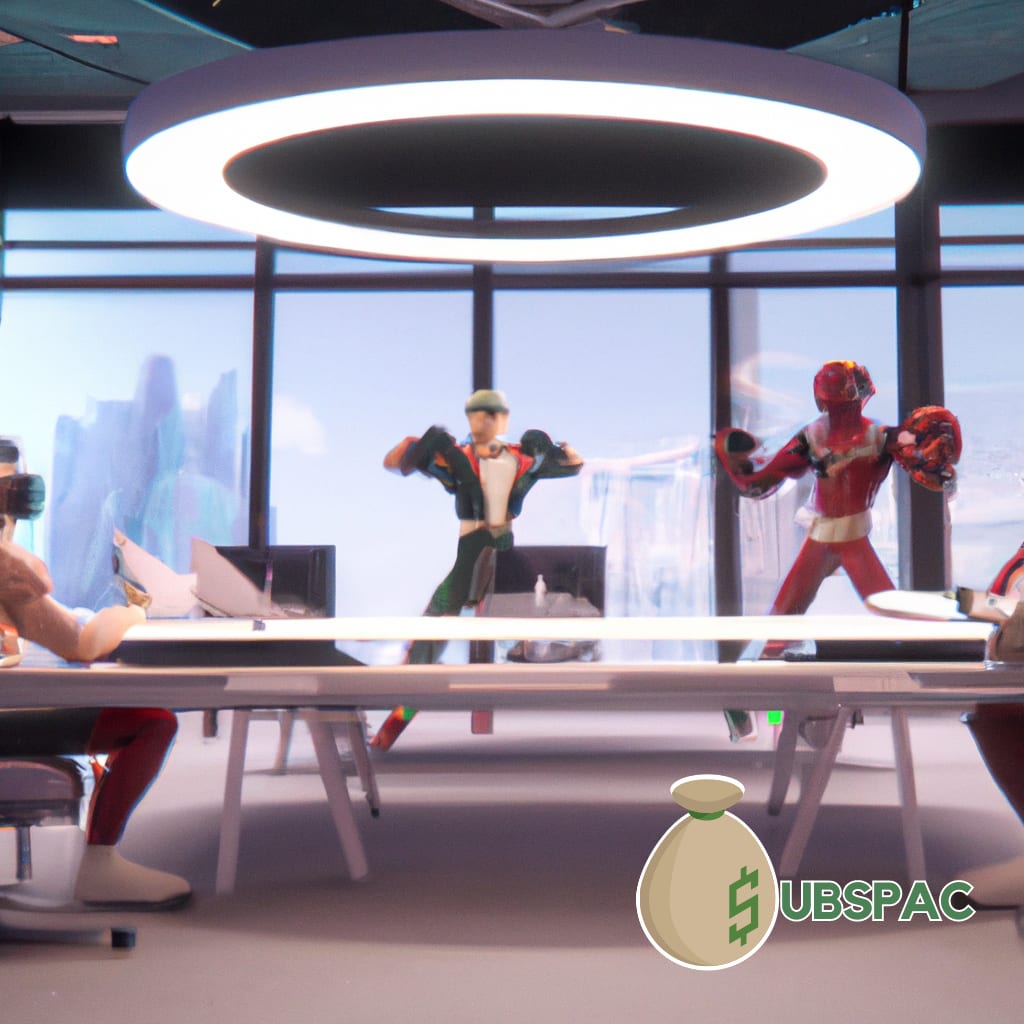 TLDR:
Investors file a lawsuit accusing former Goldman Sachs and NFL executives involved in misleading shareholders in the Super Group merger. Despite the legal challenges, Super Group remains committed to resolving the issue and continuing to grow.
Ladies and gentlemen, gather 'round for the latest legal circus in town. Investors have filed a lawsuit against the masterminds behind the blank-check merger between Super Group (SGHC) and a shell entity. It appears some sneaky insiders managed to trick shareholders into approving a rather rotten deal.
The merger took place through Sports Entertainment Acquisition Corp., a special purpose acquisition company that partnered with Super Group to go public. But, alas, not everyone is cheering from the stands. The lawsuit accuses former Goldman Sachs and NFL executives involved in the merger of misleading shareholders and violating fiduciary duties. Looks like someone fumbled the ball.
Super Group, known for its digital sports betting platform Betway and online casino Spin, is no stranger to the limelight. But now they find themselves in a legal quagmire, with many investors questioning the decisions made at the time of the merger. This class action lawsuit, taking place in the Delaware Supreme Court, is the latest in a series of ongoing legal challenges to such transactions.
In response, Super Group has expressed their commitment to resolving the issue, working closely with their legal team, and upholding high standards of integrity and transparency. The company still believes in a bright future and plans to continue growing and expanding. So, fear not, dear customers and shareholders, for they remain dedicated to providing the best possible experience.
Now, despite this unfortunate setback, Super Group remains optimistic. Amidst the chaos of lawsuits and accusations, they soldier on, determined to bounce back stronger than ever. After all, if there's one thing you can rely on in this unpredictable world, it's that the house always wins.
In a delightful twist, it seems that investors have turned the tables on the architects of the Super Group merger. The proposed class action lawsuit in Delaware's Chancery Court accuses the finance and sports industry veterans of duping shareholders into approving a lousy deal that made insiders rich. What a tangled web of intrigue!
It's worth pondering, though, whether the merger could've been pulled off without the involvement of such high-profile figures from Goldman Sachs and the NFL. One might say that their experience and connections were an irresistible bait, luring unsuspecting investors into a trap. But hey, hindsight is 20/20.
In conclusion, the lawsuit against the creators of the Super Group merger is a prime example of the age-old adage: "There's no such thing as a free lunch." Mergers and acquisitions may promise a world of growth and riches, but they can also lead to murky waters with ominous creatures lurking beneath the surface.
But let's not dwell on the darker side of things. Super Group remains undeterred, committed to their mission, and determined to provide the best experience for their guests. With their unwavering dedication to integrity and transparency, we can only hope that they'll navigate these treacherous waters and sail triumphantly into the sunset.