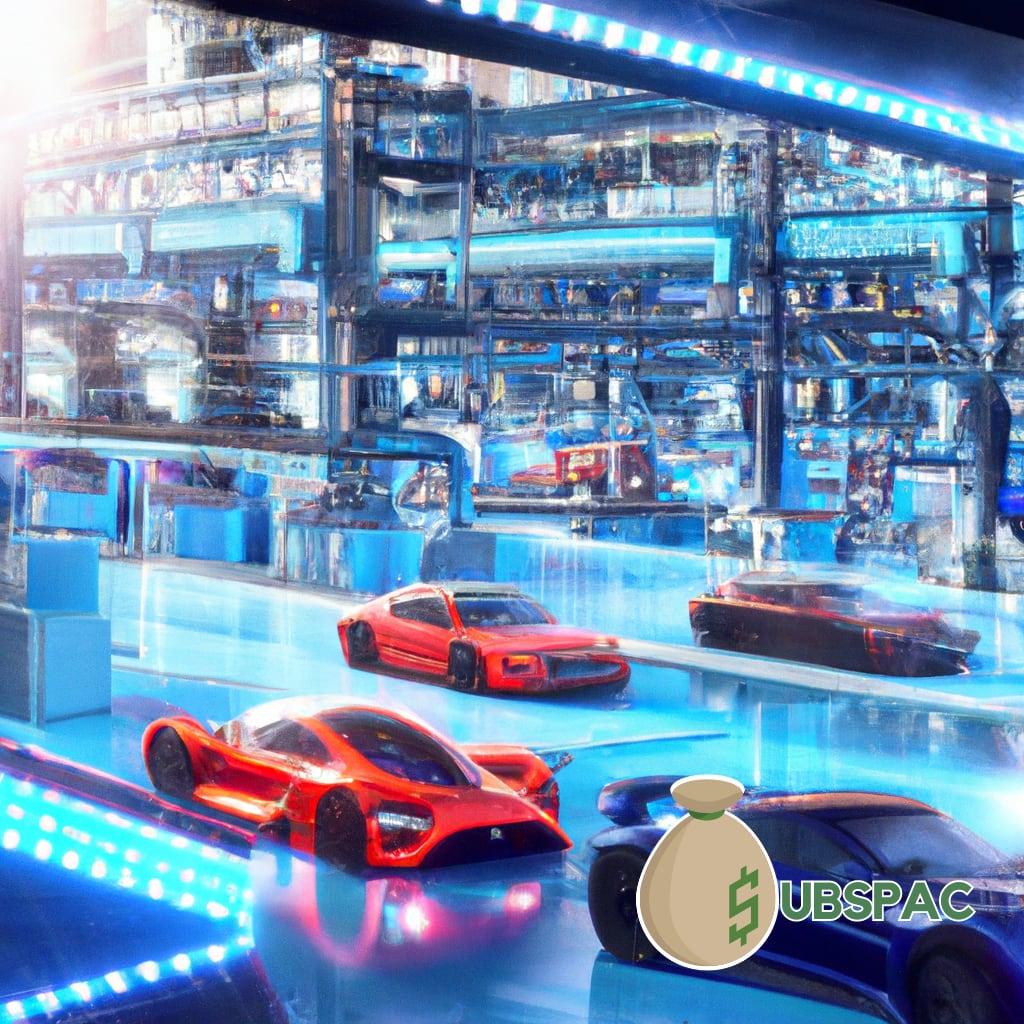 TLDR:
Fisker outsourced production of its Ocean SUV, partnering with Magna International, to focus on marketing, resulting in successful deliveries. SoFi Technologies increased its revenue by 43% in Q1, while Lucid increased its revenue by 159% but posted a net loss of $772m, requiring a delicate balancing act to finance future growth.
Ladies and gentlemen, let's talk about Fisker, SoFi Technologies, and Lucid. These three SPAC darlings have found a way to make lemonade out of the lemon-filled market conditions. Fisker, an electric vehicle manufacturer, has outsourced production of its Ocean SUV to focus on marketing and other strategic activities. Partnering with Magna International, a well-established automotive firm, Fisker has managed to begin deliveries on time and garner around 63,000 reservations. They even sold out two trim levels in the U.S., making them the poster child for perseverance in the face of adversity.
Now, let's turn our attention to SoFi Technologies, the online banking prodigy that's giving traditional banks a run for their money. SoFi has managed to increase its revenue by 43% in the first quarter, bringing it to a whopping $472.2 million. Though the company reported losses of $34.4 million, it's a significant improvement from the previous year's $110 million loss. For SoFi to truly shine in 2023, it needs to win over the trust of its potential depositors while highlighting its appealing low-cost position. If it can do so, the stock might just see a boost this year.
Lucid, another luxury electric car manufacturer, is an interesting case. It's like watching a tightrope artist perform – one misstep and their act could come crashing down. The company managed to increase its revenue by 159% to $149.4 million in the first quarter of 2023 but posted a net loss of $772 million. With current cash reserves expected to last only until Q2 2024, Lucid must maintain a delicate balancing act between producing and delivering vehicles while also financing future growth, such as its planned SUV launch in 2024. If Lucid can stay on course, investors may see a path to profitability earlier than they anticipate.
Despite their challenges, Fisker, SoFi Technologies, and Lucid are among the few SPAC stocks that have managed to defy the odds and continue to show potential for long-term growth. So, for those of you with a flair for taking calculated risks and an appetite for the unconventional, these three companies might just pique your interest.
And so, as we glance back at the rough and tumble landscape that has been the SPAC market in recent years, we can't help but tip our hats to these three companies, who have managed to stay afloat amidst the carnage. Fisker, with its well-executed strategy and timely deliveries; SoFi Technologies, the online bank that's growing rapidly and nearing breakeven; and Lucid, the luxury car manufacturer that's building sleek electric vehicles while teetering on the edge of profitability.
As you ponder your investment options, keep these three companies in mind. After all, they may provide the perfect opportunity to add a little excitement – and potential growth – to your portfolio. Just remember, in the unpredictable world of SPAC investing, it's essential to pick your bets wisely and always keep an eye on the horizon for the next success story.