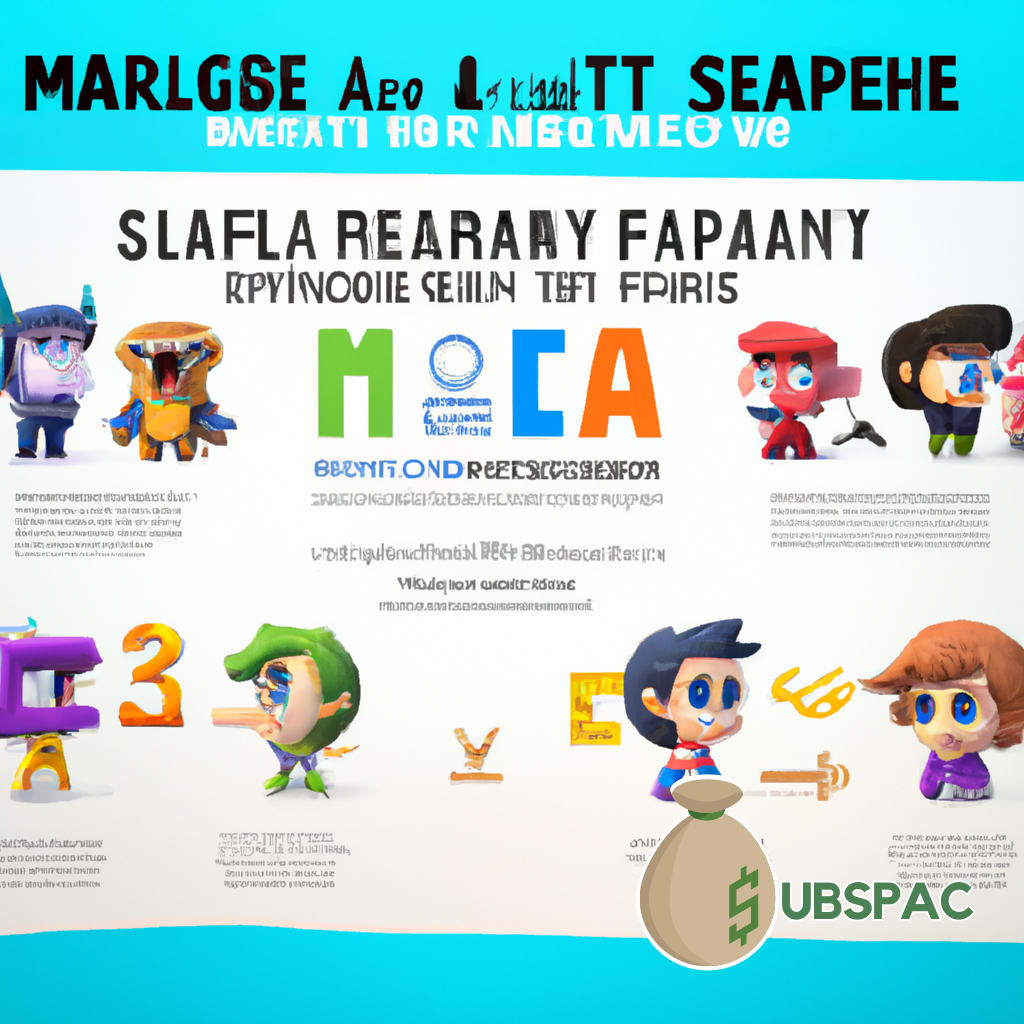 TLDR:
Super Group shareholders accused of withholding information during merger to profit from stock price decline. Defendants gifted shares valued at 0.0023 cents each, sold for $1 each with waived redemption rights, encouraging stockholders to not exercise redemption rights and vote in favor of the merger.
Oh, what a tangled web we weave, my dear readers, when at first we practice to deceive. This time, we're peering into the case of the Super Group shareholders, designers of the Sports Entertainment Acquisition Corporation (SEAC), who face accusations of withholding information during their $4.75 billion merger. And why, pray tell, would they do such a thing? Well, it seems that Grubman, Shumway, and Collins, the trio of defendants, orchestrated this charade in order to profit from transactions that would cause a post-merger stock price decline. They allegedly achieved this by structuring their blank-check company in a way that ensured a bad deal would be more profitable than no deal at all. Clever, isn't it?
Before SEAC's initial public offering (IPO), our defendants were gifted 11.25 million common equity shares, valued at a mere 0.0023 cents per share. But that's just the beginning of this caper. You see, under the terms of the special purpose acquisition company's IPO, these gentlemen, along with an unnamed investor, sold their shares for a whopping $1 each. But wait, there's more! They cunningly waived their redemption rights for the founder's shares, making it critical for the SPAC to complete a merger with a partner, lest the shares expire worthless. It's a convoluted scheme worthy of any pulp detective novel.
According to the complaint filed in the Delaware Court of Chancery, the defendants knew that even a bad deal driving SEAC's stock price below $10 per share would be more advantageous than no deal at all. They also knew that they could maximize the trust funds needed for the merger by limiting the number of redemptions – a move that would deplete cash from the same trust. Talk about covering your bases.
Now, as you may know, a standard timeframe for a SPAC to find a merger partner is usually set at two years. If it fails, the shell company is liquidated, cash goes back to the shareholders, and the founders are left without profits. But these defendants allegedly had other plans. They encouraged public Class A stockholders not to exercise their redemption rights and urged them to vote in favor of the merger. Quite the intricate ploy, don't you think?
When Super Group revealed its preliminary Q4 and FY22 results in mid-March, they expressed optimism for the future, despite a year-on-year decline in several financial metrics. They claimed the value of shares was $10 apiece, but the plaintiffs' legal team begs to differ, arguing that the actual value was closer to $6.72 per share due to cash declines and dilution. The defendants were also accused of being privy to upcoming "substantial redemptions" that would cut the per share cash contribution – another piece of damning evidence.
The plaintiffs' counsel is currently seeking damages to reveal the difference between the value stockholders would have experienced if they had redeemed their shares before the merger and the genuine value of the shares they ultimately received. As this lawsuit continues to unfold, one can't help but wonder if these defendants will get their just desserts or if they'll manage to slip through the cracks of the legal system. Only time will tell, dear readers, but rest assured, we'll be watching closely.