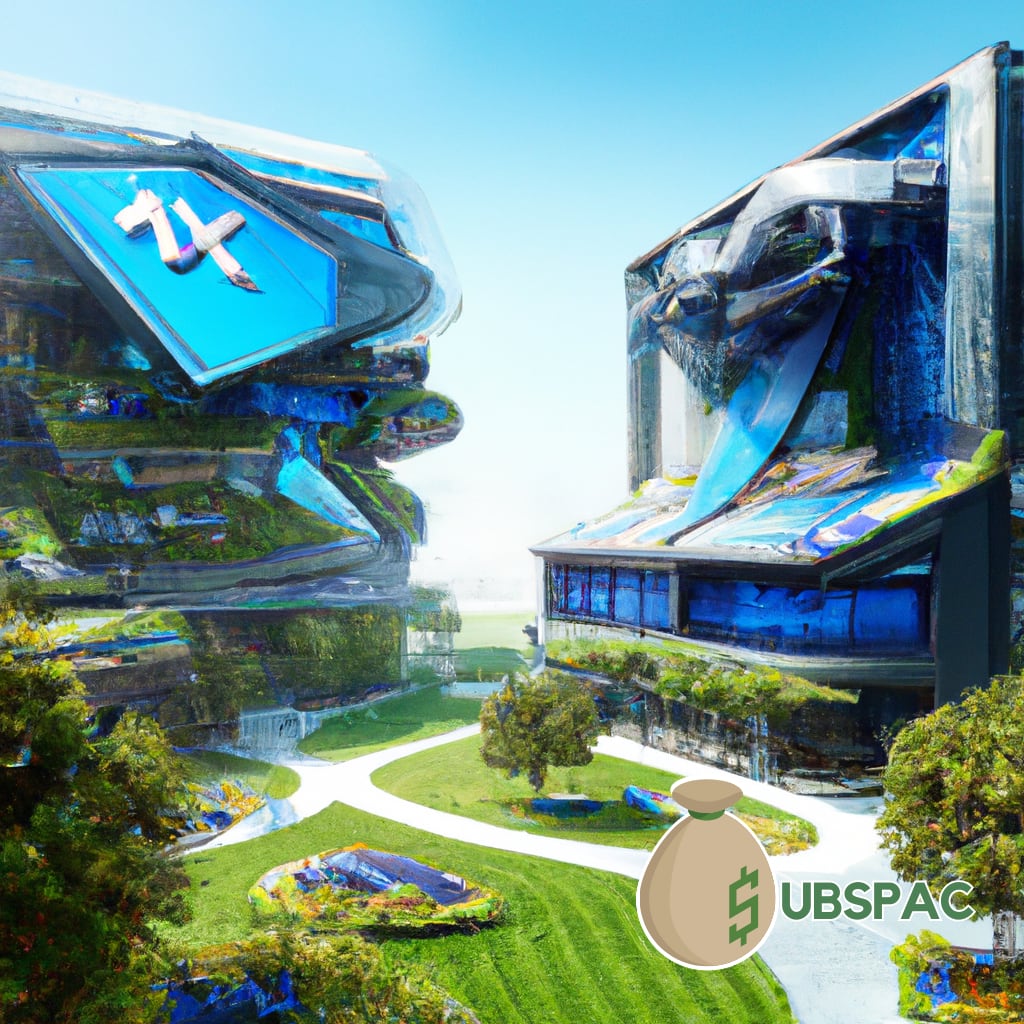 TLDR:
DWAC, seeking to merge with Trump's media venture, Truth Social, has received a delisting notice from Nasdaq and must come up with a plan to restore compliance by July 24th. The acquisition has been met with shareholder rejection and federal probes, but was saved by a deposit from sponsor ARC Global Investments II.
In a turn of events that may surprise absolutely no one, the blank-check firm Digital World Acquisition Corp (DWAC), which had been seeking to merge with former President Donald Trump's media venture, Truth Social, has received a delisting notice from the Nasdaq. This is akin to receiving a sternly-worded letter from your landlord reminding you that rent is due, but the eviction notice hasn't been drawn up just yet.
Digital World has until July 24th to come up with a brilliant plan to restore rule compliance on the Nasdaq. Unfortunately for them, there's "no assurance" that Nasdaq will accept their plan or that they'll be able to regain compliance within any extension period granted by Nasdaq. It's like trying to convince your landlord to take an IOU after months of late rent payments (except we can't say "it's like," so just imagine that scenario).
The company announced plans in October 2021 to acquire Trump Media & Technology Group (TMTG), the owner of the Truth Social app – a would-be rival to Twitter, if only it could get its act together. Shareholders, however, have not been as eager to embrace the deal. After numerous delays, a vote on the transaction ultimately failed in September 2022. You know what they say, "If at first you don't succeed, try, try again… or maybe just give up and do something else."
Adding to the company's woes, the Justice Department and the SEC are investigating the acquisition. In late June, Digital World disclosed that its board members had received subpoenas from a federal grand jury in the Southern District of New York related to due diligence regarding the deal. It's not every day that you have to deal with a grand jury investigation while attempting to merge with a media company owned by a former president.
Despite the shareholder rejection and looming federal probes, Digital World managed to buy some extra time, thanks to its sponsor, ARC Global Investments II. The sponsor graciously deposited nearly $3 million into the company's trust account, exercising an option to unilaterally extend the merger agreement. If that hadn't happened, the entire deal could have unraveled faster than a cheap sweater, forcing Digital World to return the roughly $300 million it had raised.
That money is intended to fund the merger with Truth Social owner TMTG. A liquidation would have also threatened the additional $1 billion the Trump media company has raised. You can't help but wonder what kind of magic tricks they have up their sleeves to keep this deal alive.
DWAC shares were flat Thursday, indicating a lack of investor confidence in the company's ability to overcome these challenges. But the business world is full of surprises, and this unfolding drama is sure to keep spectators on the edge of their seats. Whether that's a result of genuine interest or morbid curiosity remains to be seen.
In summary, the Digital World Acquisition Corp's attempts to merge with Trump's media company are looking a bit like an episode of a reality show – full of suspense, legal drama, and a cast of characters that keep you guessing. While the outcome remains uncertain, one thing is for sure: this is a story that both investors and business leaders will want to keep an eye on. After all, the world of business is nothing if not unpredictable, and we're all just along for the ride.