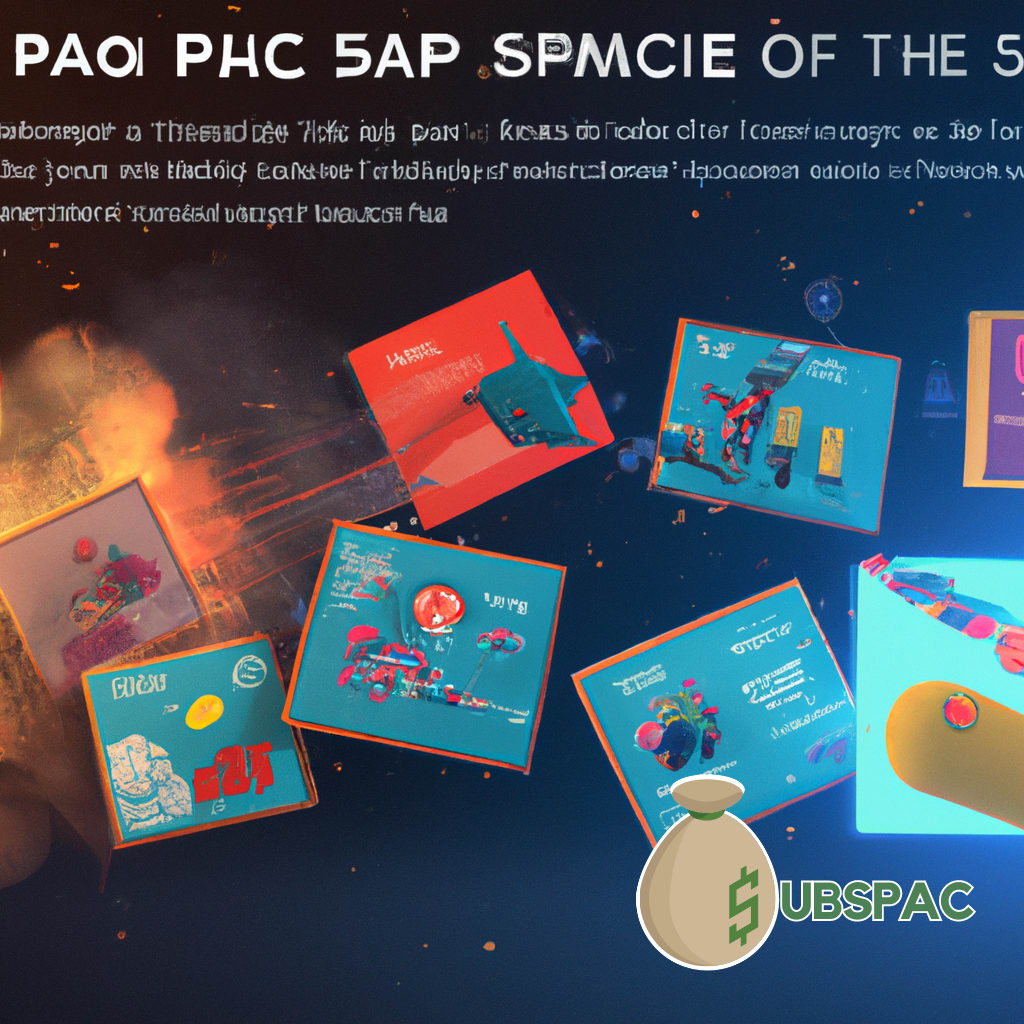 TLDR:
Investing in SPACs can lead to high profits but also carries risks. Law firm Johnson Fistell is investigating potential legal violations related to four SPACs, reminding investors to be careful. SPACs offer an alternative route to IPOs but often lack a specific business plan or target company, giving investors little control over the acquisition process.
Investing in Special Purpose Acquisition Companies (SPACs) could be compared to a game of Russian roulette, where the outcome may be as uncertain as the company you're investing in. As the popularity of SPACs continues to soar, many starry-eyed investors are turning to this alternative investment vehicle, hoping to ride the wave of fortune. However, just like a game of chance, one must always be cautious of the risks involved.
In the shadows of this fast-paced investment landscape, shareholder rights law firm Johnson Fistell LLP is diligently working to keep SPACs in check. The firm is currently investigating potential legal violations linked to four SPACs, including Perella Weinberg Partners, Porch.com, Vacasa Inc., and Skillsoft Corp. While these companies may have made a splash when they went public, Johnson Fistell is looking into whether investor losses are recoverable under federal securities laws.
For those unfamiliar with the concept, SPACs, also known as blank check companies, are created solely to raise capital through initial public offerings (IPOs) and acquire businesses within two years. Once a successful acquisition has taken place, the SPAC becomes the public trading vehicle for the acquired company. This alternative route to taking a company public often bypasses traditional, time-consuming, and costly IPO processes.
Despite the allure of SPACs, investors must tread carefully. These blank check companies are often established without a specific business plan or target company in mind. This means that investors are putting their hard-earned money into companies with no track record or history. Additionally, the structure of SPACs usually gives investors little control over the acquisition process.
The four SPACs under investigation by Johnson Fistell all went public in 2022 and have since completed acquisitions. Perella Weinberg Partners, which acquired Fintech Acquisition Corporation IV, is a specialty investment bank specializing in corporate advisory and wealth management services. Porch.com, on the other hand, is a home services platform that connects homeowners with local experts.
Vacasa is a vacation rental company responsible for managing and renting an array of vacation homes, while Skillsoft Corp., a digital learning company, offers interactive online training for businesses. If you've suffered losses in any of these SPACs, Johnson Fistell encourages you to submit your information for investigation. The firm is exploring potential legal violations related to these companies and whether investors can recover their losses under federal securities laws.
As the saying goes, fortune favors the brave, but it's essential to remember that not all investments are created equal. When it comes to SPACs, it's crucial to be aware of the risks and uncertainties involved. A wise investor will recognize that while there may be a chance for significant profits, there's also potential for losses.
So, as you dive into the exciting world of SPACs, remember that Johnson Fistell is like a lifeguard keeping an eye on the waters, ensuring that investors are protected and that the investment pool remains clean and safe for everyone. While investing in SPACs can be like opening a mystery box, it's comforting to know that firms like Johnson Fistell are working to hold these companies accountable and recover losses for those who may have taken a gamble that didn't quite pay off.
In conclusion, investing in SPACs can provide an opportunity for substantial gains but also carry potential risks. As Johnson Fistell investigates possible legal violations related to these companies, it's a good reminder for investors to be vigilant and cautious when putting their money into these investment vehicles. The world of SPACs may be enticing, but it's best to approach it with a discerning eye and an understanding of the potential consequences.