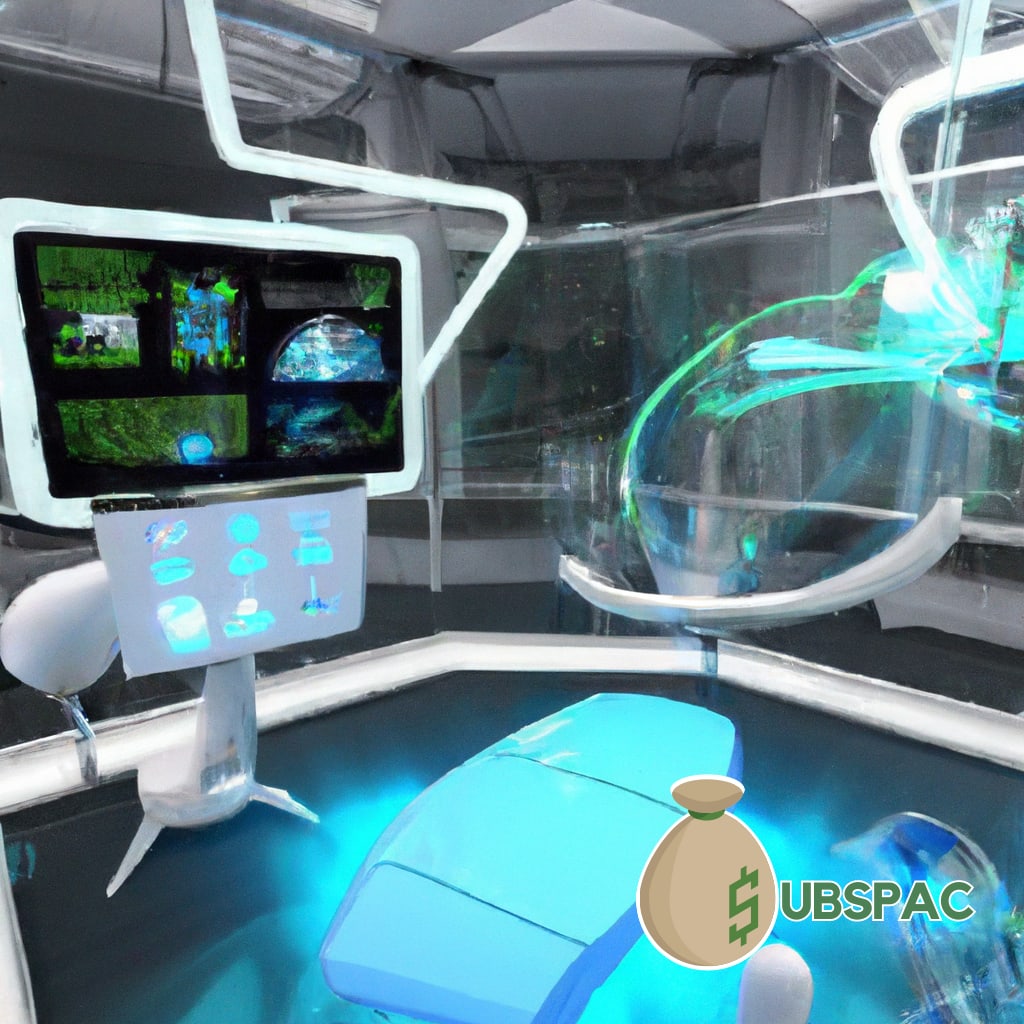 TLDR:
Aimei Health Technology filed a $50 million IPO and plans to apply for listing on the NASDAQ Capital Market under the symbol AFJK, with innovations in biopharmaceutical, medical device, and diagnostic fields. The company aims to transform the healthcare industry with its unique value proposition, but only time will tell if it will succeed in the fickle and unpredictable healthcare sector.
Ladies and gentlemen, gather around and lend me your ears, for the healthcare industry might just be on the brink of something huge, or not. Aimei Health Technology, a company that sounds like it came straight out of a sci-fi novel, has managed to file a whopping $50 million IPO. Now, that's a number that could make anyone's ears perk up, am I right? This bold move places Aimei Health Technology one step closer to transforming the healthcare sector with their innovations in the biopharmaceutical, medical device, and diagnostic fields.
At the helm of this futuristic venture is none other than Juan Fernandez Pascual, the former general manager of Chassis Brakes International Spain. And if that title doesn't carry enough weight for you, he's also the COO of Genesis Unicorn Capital, another blank check company that's making waves in the industry. Sounds like a recipe for success, or at the very least, a darn good action movie plot.
Aimei Health Technology isn't just stopping at filing an IPO. No, no, they're aiming for the stars – or at least the Nasdaq Capital Market. They plan to apply for a listing there, with their common stock expected to trade under the symbol AFJK. Now, I don't know about you, but that symbol sure sounds like it could pack a punch in the stock market arena.
This decision to list on the NASDAQ speaks volumes about Aimei Health Technology's commitment to growth, innovation, and maybe even a little bit of market domination. The company believes it has a unique value proposition, and who are we to argue? The healthcare industry is facing some of the most pressing challenges of our era, and Aimei Health Technology seems to be stepping up to the plate, poised to deliver potentially life-changing solutions.
As a business journalist and technology aficionado, I can't help but feel a twinge of excitement about Aimei Health Technology's potential to turn the healthcare industry on its head with their groundbreaking ideas and evolving products. But let's not pop the champagne just yet. This IPO is merely the beginning of what could be a long and thrilling journey, and we'll be keeping a close eye on any further developments.
Of course, we can't ignore the cunning nature of the healthcare sector, so only time will tell if Aimei Health Technology's ambitious plans will come to fruition or wither away like a forgotten New Year's resolution. Will their tiny AFJK ticker rise to the top of the market, or will it be swallowed up by the ferocious beast that is the healthcare industry?
In conclusion, Aimei Health Technology appears to be a force to be reckoned with, as they venture into the wild world of healthcare with their bold innovations and technological advancements. With a hefty $50 million IPO filing, they have certainly caught the eye of the big players in the market, and their leader Juan Fernandez Pascual isn't too shabby either. Aimei Health Technology seems to be on the fast track to success, but we mustn't forget that the healthcare industry is a fickle and unpredictable creature. Only time will tell if this company can rise to the challenge and leave a lasting impact, or if it will simply be another casualty in the ever-changing landscape of healthcare innovation.