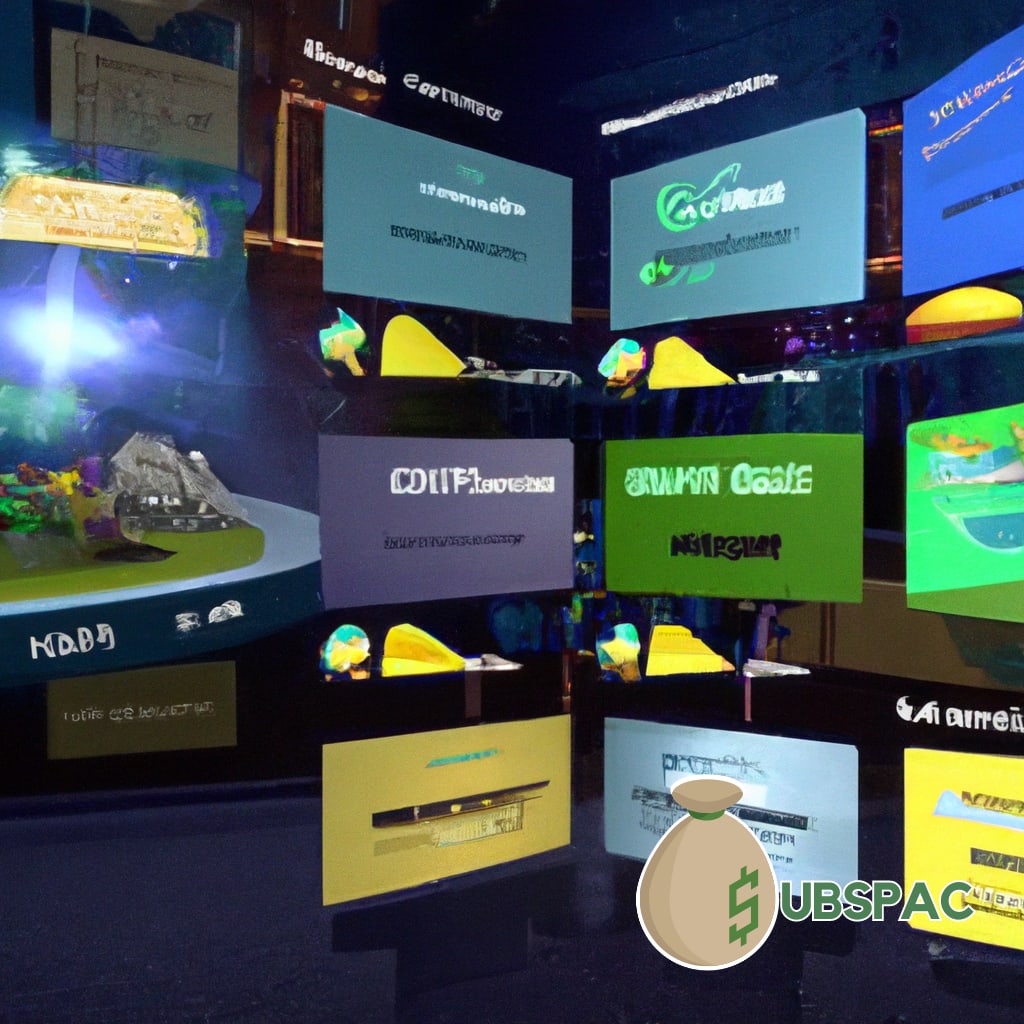 TLDR:
1. Appreciate Holdings demonstrates the risks and drawbacks of the SPAC process as a shortcut to going public.
2. The IPO process serves a valuable purpose in weeding out undeserving companies that shouldn't be offered to retail investors.
Ladies and gentlemen, gather 'round and let me regale you with the cautionary tale of Appreciate Holdings (NASDAQ:SFR). This once unremarkable company has been on a rollercoaster ride since its public debut last year. Losing a staggering 97% of its value since going public would've been a fascinating tale on its own, but wait – there's more! The stock has also been wildly volatile, swinging up 200% in a day, only to plummet just as dramatically. This is not a stock for the faint of heart, my friends.
But what can we learn from the turbulent story of Appreciate Holdings? Well, for one, it demonstrates the perils of the SPAC process as a shortcut to going public. For those unfamiliar with the term, a SPAC is a shell company that is already listed on the stock exchange and has some cash. It can then acquire or merge with private companies, allowing them to go public without the costs and hassles of an IPO. Sounds like a fabulous idea, right? Well, hold onto your hats, because we're about to dive into why that might not be the case.
You see, an IPO is a long, drawn-out, and pricey affair, with costs potentially reaching up to 7% of the funds raised before the lawyers and accountants even get their piece of the pie. And with such consistent pricing, one might even suspect a cartel is afoot. But the problem lies in finding companies that are worth bringing to market. The IPO process helps weed out those undeserving companies that retail investors shouldn't be throwing their money at. And that's where our protagonist, Appreciate Holdings, enters the scene.
The recent surge in SFR's share price seems to hinge on the idea that the company can't quite manage to complete its financial results on time. They've received a strongly-worded notice from the Nasdaq Exchange stating their inability to file Forms 10-Q and 10-K for Q1 2023 and FY 2022, respectively. Now, keep in mind this is a company that only went public in November 2022. You would think that they'd have the ability to wrap up their financials by December 2022. Alas, that is not the case. This, my friends, is the kind of nonsense that would never have been permitted through the IPO process.
We can expect Appreciate Holdings' share price to remain highly volatile, as at current prices, it's merely option money for them to keep trucking along. But more importantly, the company serves as a shining beacon, warning us all of the hidden costs associated with the SPAC process. It would seem that one such cost is proving the company's ability to perform basic accounting tasks – not exactly a reassuring sign for investors.
So, what's the moral of this story? While the IPO process may be a long, expensive, and complicated slog, it serves a valuable purpose. It helps weed out companies that should never be offered to retail investors in the first place. SPACs may seem like a quick and easy shortcut, but remember, they come with their own set of risks and drawbacks. Exercise caution when investing in such companies, and don't be lured in by the promise of fast and easy profits. In short, appreciate the example set by Appreciate Holdings, and remember that sometimes taking the hard road is the best way forward.