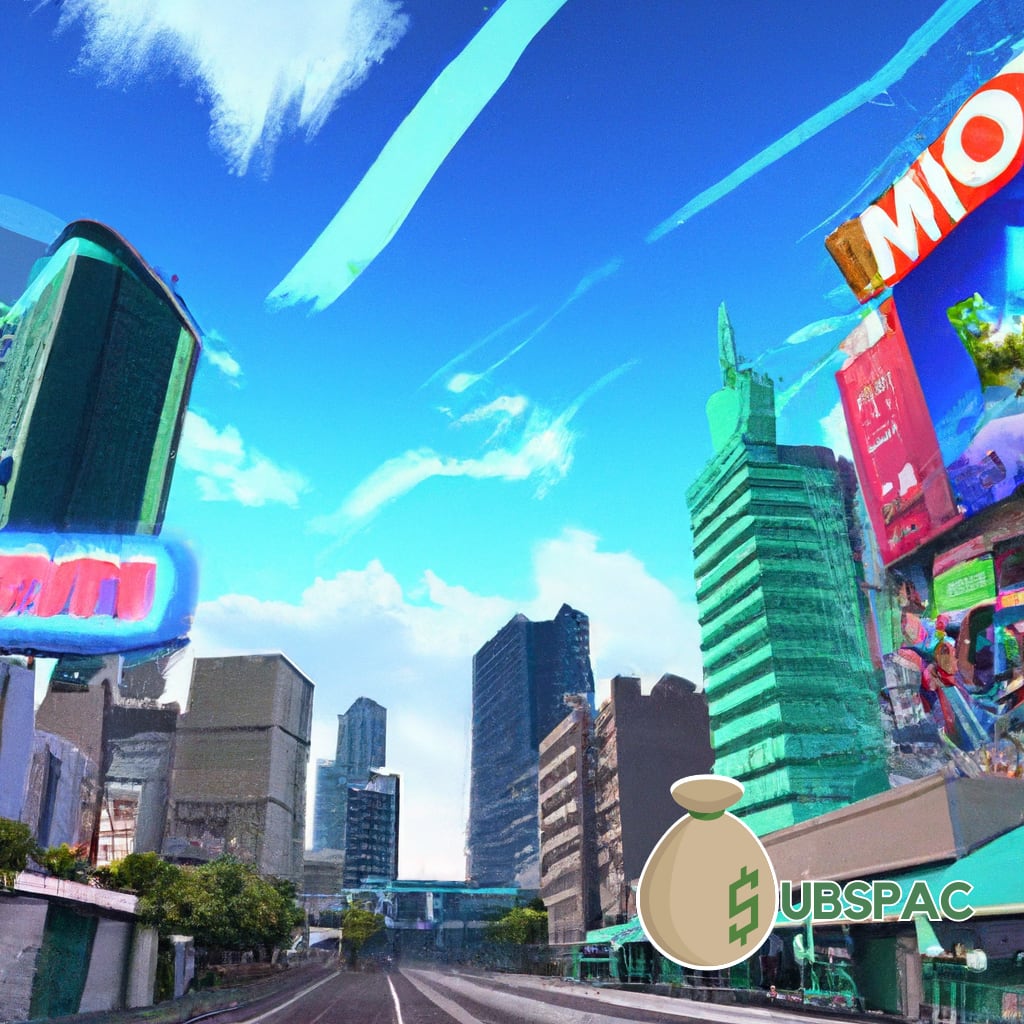 TLDR:
MoneyHero Group and Bridgetown Holdings Limited are merging to form a new company with an enterprise value of $342 million, called MoneyHero Limited, to chase after the growing market for digital distribution of financial products in Asia. MoneyHero Group is an established fintech firm in Singapore, Hong Kong, Taiwan, the Philippines, and Malaysia, and all existing shareholders, including PCCW, FWD, and Goldman Sachs, will roll 100% of their equity into the combined company.
Well, folks, the fintech world just got a whole lot more interesting. MoneyHero Group, a Singapore- and Hong Kong-based fintech firm with a billionaire backer, is joining forces with a publicly-traded special purpose acquisition company (SPAC) called Bridgetown Holdings Limited. This beautiful marriage will result in the birth of a new company named MoneyHero Limited, with an enterprise value of $342 million. It will strut its stuff on NASDAQ under the ticker symbols MNY and MNYWW.
Now, before you go and spend your hard-earned cash on this shiny new stock, let's delve a bit deeper into what makes this union so exciting. With the $154 million transaction proceeds, MoneyHero plans to chase after the rapidly growing market opportunity in digital distribution of financial products in the region. Talk about a hot pursuit!
Operating across Singapore, Hong Kong, Taiwan, the Philippines, and Malaysia, MoneyHero Group is no stranger to the game. It boasts a pre-money enterprise value of $200 million and an equity value of around $198 million. To make things even more enticing, all of MoneyHero's existing shareholders, including heavy hitters like PCCW, FWD, and Goldman Sachs, will roll 100% of their equity into the combined company.
MoneyHero Group CEO Prashant Aggarwal seems pretty jazzed about the whole ordeal, stating that becoming a public company will help them "transform lives through accessible and innovative financial solutions." Ambitious? Yes. But with a management team led by Aggarwal and CFO/COO Shaun Kraft sticking around after the transaction, there's potential for greatness.
This isn't the first time MoneyHero Group, formerly known as Hyphen Group, has considered going public. Back in 2021, it was courted by Provident Acquisition Corp in a deal that could have valued the company at a whopping $1 billion. Despite the hefty price tag, that deal never came to fruition. But who needs old flames when you've got a new love, right?
As for Bridgetown Holdings, it's no slouch either. Backed by billionaire buddies Richard Li and Peter Thiel, it raised $595 million in a US IPO back in October 2020. At the time, it was the biggest SPAC focused on Southeast Asia. It was even in advanced talks with Indonesian unicorn Traveloka in April 2021. However, that relationship didn't work out either. Sometimes it's just a matter of finding the right partner, you know?
So, what does this all mean for the financial industry? In a nutshell, MoneyHero Group's combination with Bridgetown Holdings Limited signals an important development in the world of fintech. By teaming up, they have the potential to create innovative products and services that could revolutionize the way we approach our finances.
It's an exciting time for both companies, and as a business journalist, I can't help but be intrigued by the possibilities that lie ahead. Will they achieve greatness together or simply fade away as another flash in the pan? Only time will tell. But one thing's for sure: we'll be watching closely as this new chapter unfolds.