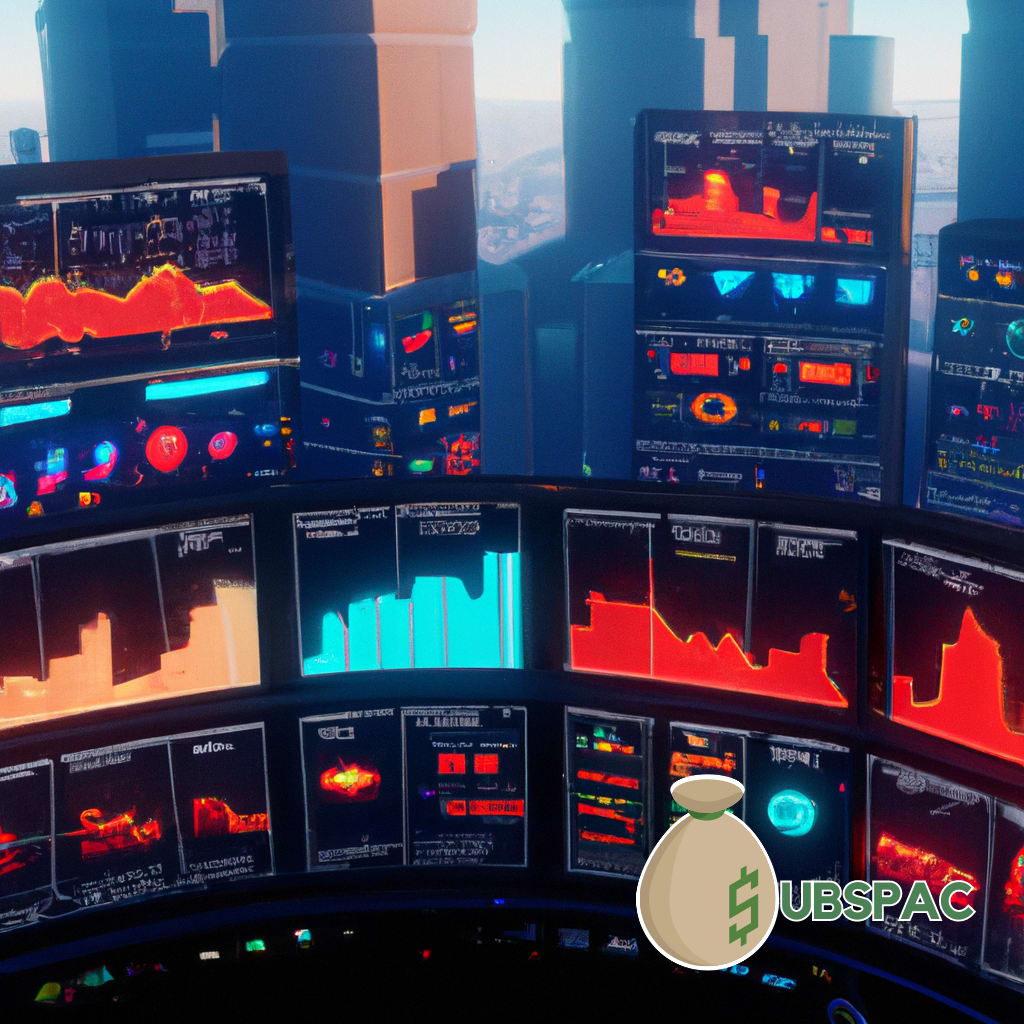 TLDR:
The recent popularity of SPACs has led to over 200 companies going public and subsequently losing more than $100 billion in market value. Insiders, including executives and early investors, have managed to cash out, with over $22 billion worth of shares being sold before the collapse.
Well, folks, it seems the SPAC boom has turned into a financial fiasco, with billions of dollars in investment losses on the horizon. I don't know about you, but I'm positively giddy with anticipation. After all, when your day is filled with financial drudgery, nothing spices it up quite like a game of Russian roulette for the pocketbook.
The recent popularity of SPACs (Special Purpose Acquisition Companies) has left many companies scrambling to go public via these blank check darlings of Wall Street rather than traditional IPOs. The appeal? Lower costs and less time spent in the bureaucratic hamster wheel. The catch? You guessed it – market capitalization losses and dried-up liquidity.
Our friends at the Wall Street Journal report that over 200 companies going public via SPACs have seen more than $100 billion in market value vanish into thin air. At least 12 of these companies have filed for bankruptcy, with over 100 of them running out of cash faster than a college student after payday.
Now, as we all know, there's no party like a bankruptcy party, and the insiders appear to be having a grand old time. Executives and early investors have managed to sell $22 billion worth of shares before the inevitable collapse, laughing all the way to the bank.
Some of the biggest winners include Detroit Pistons owner Tom Gores' investment firm Platinum Equity, that lovable billionaire Richard Branson, and convicted Nikola founder Trevor Milton. It seems they've mastered the art of getting stock on the cheap and selling it for a pretty penny just in the nick of time.
One might argue that the SPAC system is rigged for the benefit of insiders, who get to cash out while ordinary investors are left holding the bag. But let's not dwell on such pesky details. We're here to celebrate the ingenuity and resourcefulness of the financial elite, aren't we?
Take Platinum Equity, for example. The private equity firm managed to sell shares of four companies it invested in before they went public via SPAC deals, generating a sweet $2.3 billion in proceeds. One of their most lucrative ventures involved selling the stock of Vertiv Holdings, a data center infrastructure vendor, which led to a cool $2.4 million loss for five unsuspecting pension funds.
But let's not forget about our good friend Richard Branson, who managed to sell nearly 75% of his shares in space tourism company Virgin Galactic for more than $1.4 billion before launch delays and high costs sent the stock plummeting over 90%. Branson is still the company's largest shareholder, proving that when it comes to business, you can have your cake and eat it too.
And who could forget the "SPAC King" himself, Chamath Palihapitiya? This former Facebook executive made a handsome $310 million from selling shares of Virgin Galactic and personal-finance app SoFi Technologies during the boom. It seems the crown has its perks.
While the SPAC boom has proven to be a veritable gold mine for insiders and early investors, we mustn't forget the ordinary investors who have lost billions in the process. But fear not, my financially downtrodden friends. There's always a new, shiny trend just around the corner, ready to take your money and run. Just remember to approach it with a healthy dose of caution because, as the saying goes, "Fool me once, shame on you. Fool me twice, well, that's just embarrassing."