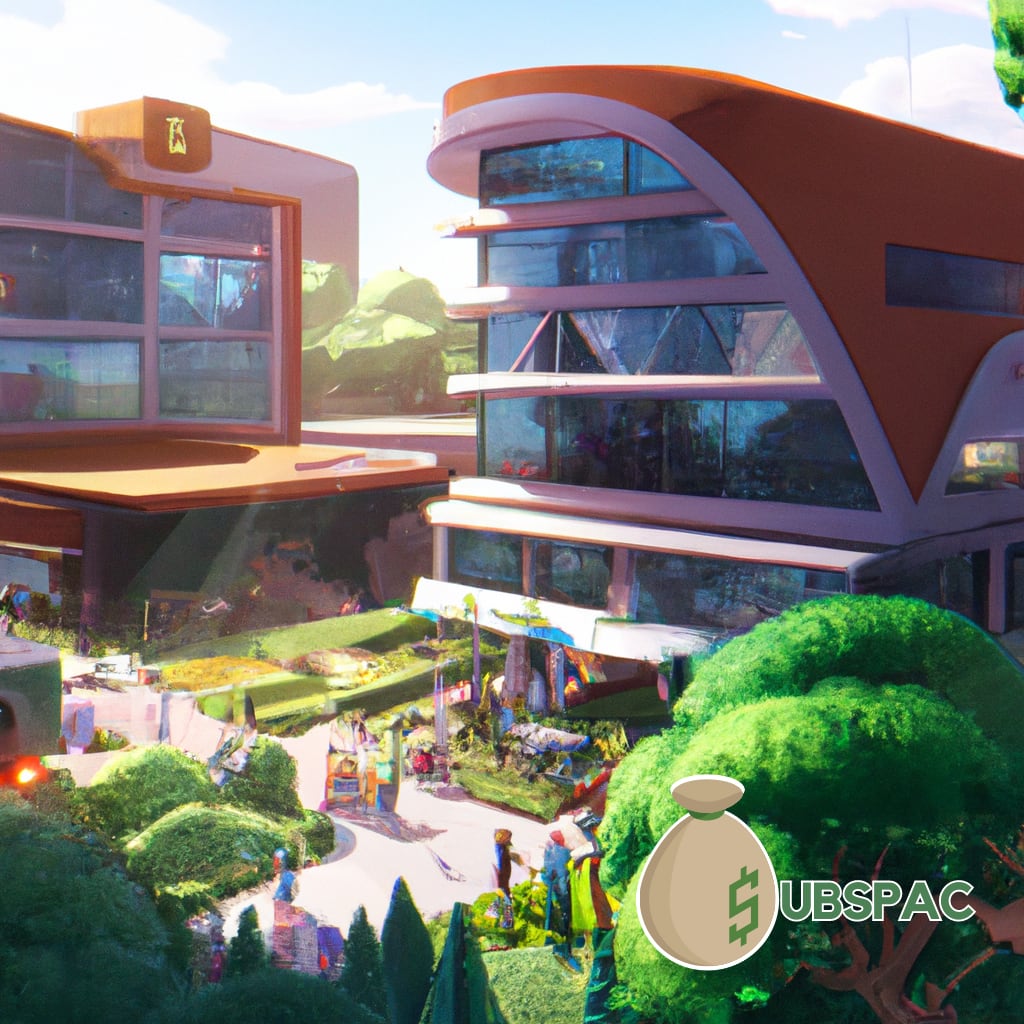 TLDR:
Anew Medical and Redwoods Acquisition Corp. have merged, with Anew receiving $64m in cash and $30m in stock, and the combined company set to hit the Nasdaq with a $94m valuation. Anew will maintain its management team while gaining resources and expertise to fund its research and development activities, expand clinical trials and increase manufacturing capacity, while also gaining access to pharmaceutical industry partnerships.
In a world where medical miracles are as rare as a real conversation on social media, gene therapy developer Anew Medical Inc. and the fine folks at Redwoods Acquisition Corp. have joined forces in a merger that will list Anew on the Nasdaq at a $94 million valuation. A testament to their potential and commitment to revolutionizing the healthcare industry, this monumental merger is sure to send shockwaves through the medical community.
Anew Medical Inc., known for being at the cutting edge of gene therapy and having a research lab that probably looks like something out of a sci-fi movie, will receive $64 million in cold, hard cash, and $30 million in Redwood stock, distributed to its shareholders. Anew's current management team will continue to lead the combined company, while the CEO of Redwoods will join its board of directors. The transaction is anticipated to close in the second half of the year, provided all the regulatory hoop-jumping and customary closing conditions are met.
With the merger providing Anew both resources and expertise needed to speed up growth and commercialization, the company also gains access to the public market, swimming in a pool of funding for its research and development activities. Additionally, the partnership will allow Anew to tap into Redwoods' extensive network of industry connections and relationships, like a person with too many friends and not enough time. This collaboration will help expand the company's reach and introduce it to new markets.
Anew's gene therapy platform is built on proprietary technology designed for precise targeting of specific genes, allowing the development of highly effective and personalized therapies. Because who wouldn't want the luxury of custom-made treatments? Their current portfolio includes gene therapies in various stages of development, spanning from cancer treatments to genetic and rare diseases. The company's treatment has shown promising results in those preclinical and early clinical studies that make scientists giddy with excitement, and they're ready to initiate late-stage clinical trials in the near future.
The merger with Redwoods will enable Anew to hit the gas pedal on its research and development activities, expand clinical trials, and increase its manufacturing capacity. It's like a mad scientist getting unlimited resources and lab time. Moreover, the company will be able to expand its sales and marketing infrastructure and establish partnerships with pharmaceutical companies and other industry players. With the support of Redwoods and its experienced management team, Anew is poised to capture the significant growth opportunities in the gene therapy market.
In conclusion, the merger of Anew Medical Inc. and Redwoods Acquisition Corp. is a transformative moment for not only Anew but for the entire healthcare industry. This union will allow the company to reach its full potential, and with the backing of Redwoods, create a leading gene therapy company that drives greater value for shareholders, employees, and patients – because, after all, who wouldn't want to see a world where a single targeted gene therapy can change the course of a person's health? It's not just business; it's the future of medicine, and it's happening right here, right now.