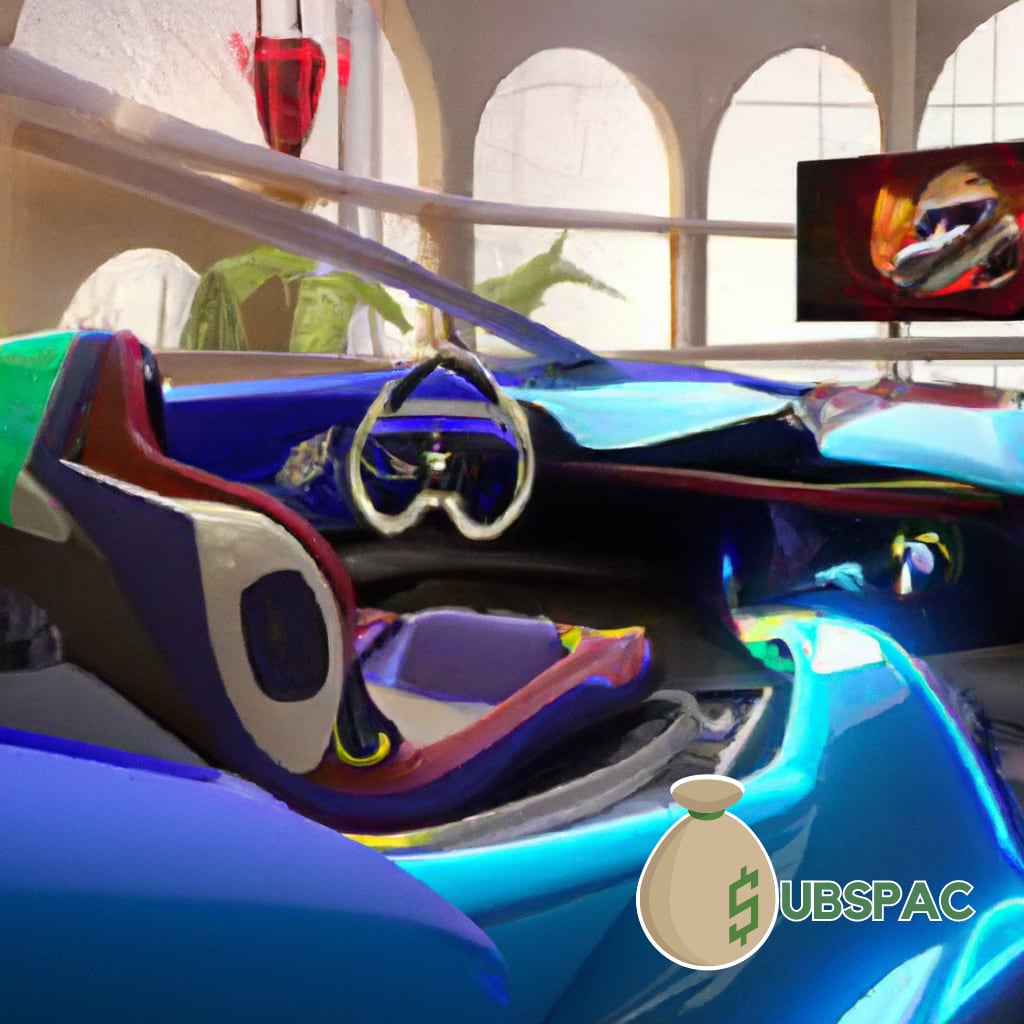 TLDR:
Indi EV, a Los Angeles-based electric vehicle company, is going public through a reverse merger with a special purpose acquisition company, with an optimistic $600 million valuation. Their first electric vehicle, the Indi One, will feature ambitious interior designs, in-car gaming, and content creation capabilities.
Ladies and gentlemen, gather 'round for the latest and greatest innovation in electric vehicles: the Indi EV. Born with Los Angeles roots and now proudly residing in a shiny new headquarters in Costa Mesa, the company is prepping to go public via a reverse merger with Malacca Straits Acquisition Company Ltd. (Nasdaq: MLAC), a special purpose acquisition company (SPAC). Sporting an optimistic valuation of $600 million, it should be quite the spectacle, especially considering they have yet to generate any revenue or introduce their first EV, the Indi One crossover.
Now, let's talk about the Indi One's ambitious interior. It's like…oops, sorry, can't do that. The Indi One will feature 5G internet, autonomous driving assistance systems, and, most importantly according to the company, a "Vehicle Integrated Computer" that enables in-car and car-to-car gaming. In an attempt to make the line between living rooms and vehicles blurrier than a Monet painting, they'll also allow passengers to surf the web, video chat, edit documents, and watch YouTube and TikTok. Content creators and influencers can rejoice, as they can shoot, edit, and post using the onboard computer and five in-cabin cameras.
The Indi One will be available in two trims: Basic, with about 230 miles of range and costing around $45,000, and Premium, boasting about 300 miles of range and a price tag of approximately $69,000. The company has yet to sell an electric vehicle, but they expect to start generating revenue next year as commercial production begins. It's an ambitious goal considering their current accumulated deficit tops $116 million, but who knows? Maybe they'll be the Cinderella story of the electric vehicle world.
Unfortunately, other local electric car makers, such as Irvine-based Rivian Automotive (Nasdaq: RIVN) and Mullen Automotive (Nasdaq: MULN), haven't fared well in the public market this year. Last week, Rivian, with a $13 billion valuation, saw its shares fall 65% from its 52-week high last September, and Mullen's stock has fallen about 44% since May 4. It looks like the SPAC route might not be the yellow brick road to success some companies hoped for.
As Indi EV racked up debt, the electric car maker had to downsize from their 200,000-square-foot office in Los Angeles to a 35,000-square-foot office in Orange County. The new facility will allow Indi to "centralize resources to bring its first model, the Indi One, closer to production," the company said in a statement.
In another twist of fate, Indi EV announced a $120 million deal with Hito Robotic System to develop automated manufacturing processes for the automotive, steel, semiconductor, and biomedical industries. Hito's equipment will help Indi build its automated assembly line and gear up for production for the Indi One in 2024. The company is also working on designs for two upcoming vehicles: the Indi Space luxury van and the Indi Two pickup truck.
So, there you have it. The Indi EV is trying to revolutionize the electric vehicle market with ambitious interiors, in-car gaming, and content creation capabilities. It remains to be seen whether their daring approach will pay off in a market already packed with electric car makers, but one thing's for sure: they're not lacking in ambition and creativity. Keep your eyes peeled, folks – this could be quite the ride.