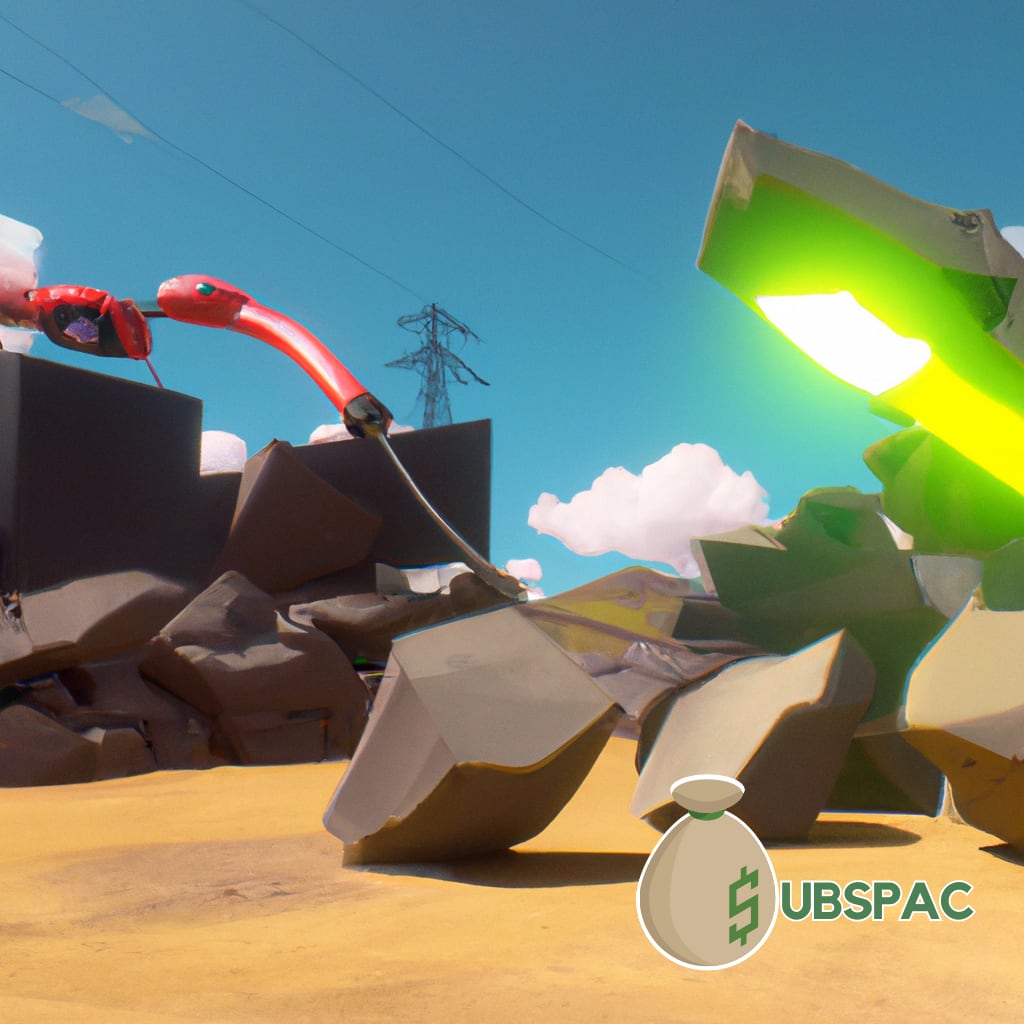 TLDR:
American Battery Materials is a mining company that focuses on eco-friendly direct lithium extraction and plans to invest in U.S.-based mining assets and diversify its land asset portfolio. The merger with Seaport Global Acquisition II will help achieve their goal of creating a sustainable future through ethical business practices.
In a world where the mining industry is as welcome as a mosquito at a nudist colony, American Battery Materials has stepped up as the self-proclaimed environmental savior. The formerly Pink Sheet-listed company is merging with special purpose acquisition company Seaport Global Acquisition II and is taking its green lithium extraction techniques to the big leagues of the Nasdaq Global Market. One can only wonder what newfound fame awaits them.
Being an eco-friendly version of its otherwise earth-gouging brethren, American Battery Materials focuses on environmentally friendly direct lithium extraction – a feat that seemed about as likely as finding a needle in a haystack. But lo and behold, they've managed it. The company has already staked claims on 102 federal mining interests covering a whopping 2,040 acres of federal land in Eastern Utah, including seven existing wells.
With the capital raised from this merger, American Battery Materials plans to further invest in its U.S.-based mining assets and explore opportunities to diversify its land asset portfolio. Demand for lithium is skyrocketing faster than a space tourism flight, and with U.S. lithium production making up less than 5% of the world's supply, Co-CEO Sebastian Lux has astutely observed that "This is a huge opportunity for American Battery Materials."
In a world being choked by its own waste, American Battery Materials' commitment to sustainability and ethical business practices is a breath of fresh air. The company envisions a cleaner, healthier, and more prosperous world, which is about as likely as the chances of reinventing the wheel. They're so confident that sustainability and business success are two peas in a pod, they've chosen to merge with another company to prove it.
As they embark on this new journey with Seaport Global Acquisition II, their eyes are set on creating a sustainable future together. If only we could all share this level of optimism. In the meantime, we're left with the hope that more companies will follow their example and invest in a sustainable future, rather than merely paying lip service to the idea.
So, as American Battery Materials takes its eco-friendly mining show on the road, it's certainly worth watching to see whether they'll live up to their lofty ideals. One can only hope that the newfound visibility of their Nasdaq listing will encourage more companies to consider their environmental impact, rather than simply digging in their heels and continuing to exploit the earth's resources with reckless abandon.
In conclusion, the merger between American Battery Materials and Seaport Global Acquisition II is not just a victory for shareholders, but also for the environment. As they work together to create a greener world through sustainable mining practices, one can't help but feel a tiny glimmer of hope for the future of the planet. Who knows, maybe we'll see more companies put sustainability at the forefront of their priorities, and make mining a little less dirty after all. And as always, stay hungry, stay stupid, and never forget that even the most unimaginable things can become reality if you're willing to take risks and embrace innovation.