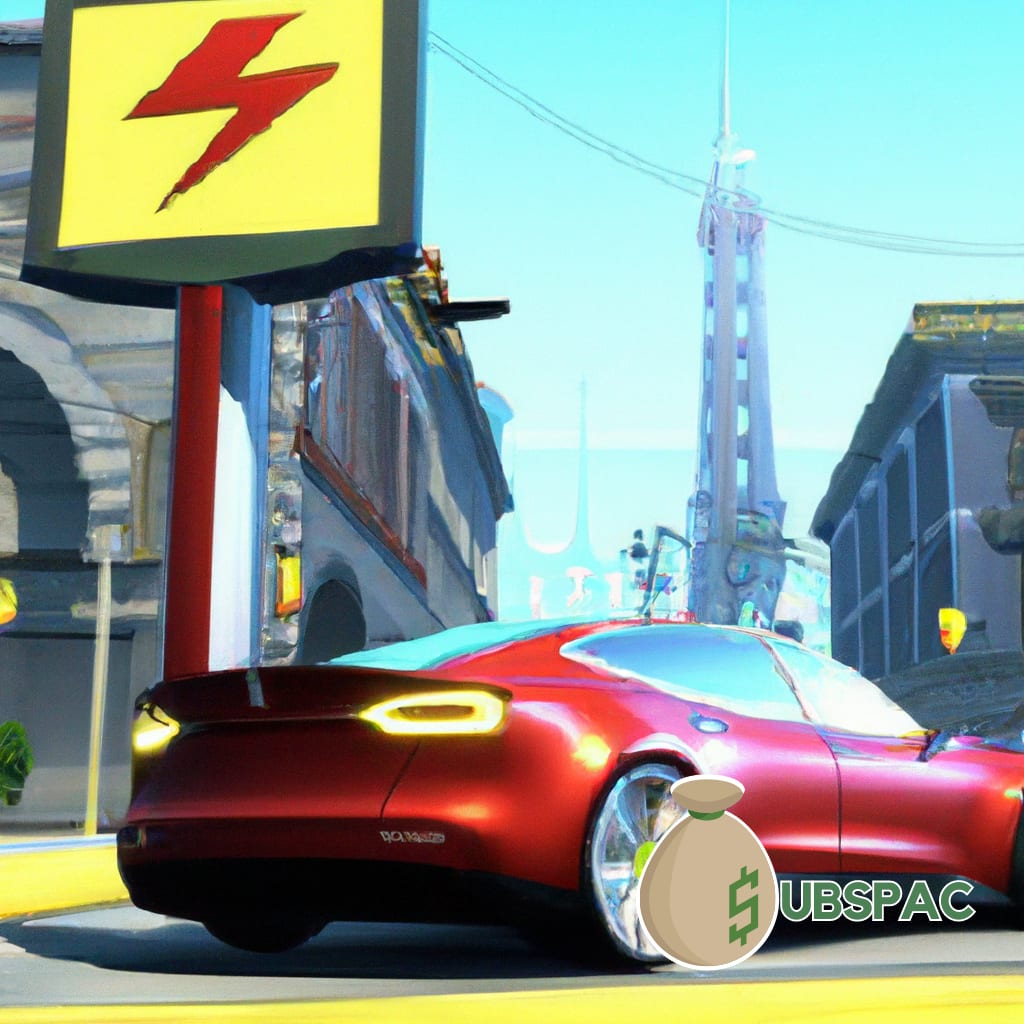 TLDR:
GM and Tesla have formed a partnership where GM's electric vehicles will use Tesla's Supercharger network starting in 2024, while Sientra's stock price has skyrocketed by nearly 75% after the FDA approved its tissue expander for breast implants.
Well, if the world of business wasn't already a roller coaster, it seems that the ride is getting even more thrilling. In an event fit for the history books, former U.S. President Donald Trump is facing federal criminal charges, and it's the first time a former president has faced such charges. You can't make this stuff up. Just imagine the possibilities if he's found guilty – maybe we'll get a new reality show, "Celebrity Jailhouse."
Now, onto something slightly less dramatic. General Motors and Tesla, two companies that usually compete for electric vehicle supremacy, have decided to become best friends, or at least business partners. Starting in 2024, GM's electric vehicles will be able to use Tesla's Supercharger network. Initially, they'll need adapters, but by 2025, the first GM electric vehicles will have direct access to Tesla Superchargers without an adapter. In return, Tesla gets to brag about how powerful their Supercharger network is – because, let's be honest, that's half the reason they're doing this.
Sientra, a micro-cap company, has seen its stock price skyrocket by nearly 75% after the FDA approved its tissue expander for breast implants. I guess you could say this is a "booming" industry. With clearance from the FDA, Sientra's tissue expander removes 95% of the metal traditionally associated with such ports, making it MRI compatible. Ladies and gentlemen, the future is now – and it's apparently filled with breast implants that play nice with MRI machines.
Roku, the streaming service company, has decided to appoint a former Amazon media leader to its board of directors. Clearly, Roku is looking to beef up its board, and there's no better place to look than Amazon, the company that seems to have its finger in just about every pie. It's only a matter of time before Amazon starts offering its own streaming device, so Roku might as well get some inside information while they can.
DocuSign is showing investors that it's more than just an online signature service, as it jumps 14% on double-digit revenue gain and boosted cash flows. With remote work becoming more popular, companies like DocuSign are showing that there's still plenty of room for growth in the digital world. So, next time you have to sign a document electronically, remember that you're contributing to this company's success.
Meta, formerly known as Facebook, is planning to launch a rival to Twitter via Instagram. It seems that social media giants just can't resist trying to steal each other's thunder. As they say, imitation is the sincerest form of flattery, although Twitter probably won't see it that way.
Finally, let's take a look at the cryptocurrency market, where Bitcoin is up 0.6%. It seems that no matter what happens in the world, Bitcoin keeps on chugging along. Whether it's a former president facing criminal charges or major car manufacturers joining forces, Bitcoin continues to prove that it's here to stay.
In conclusion, today's business news is filled with drama, excitement, innovation, and cutthroat competition. Whether it's high-profile criminal charges, surprising partnerships between rivals, or the ever-evolving world of cryptocurrency, there's never a dull moment in the world of finance. So, sit back, buckle up, and enjoy the ride – and don't forget to keep your hands and feet inside the vehicle at all times.