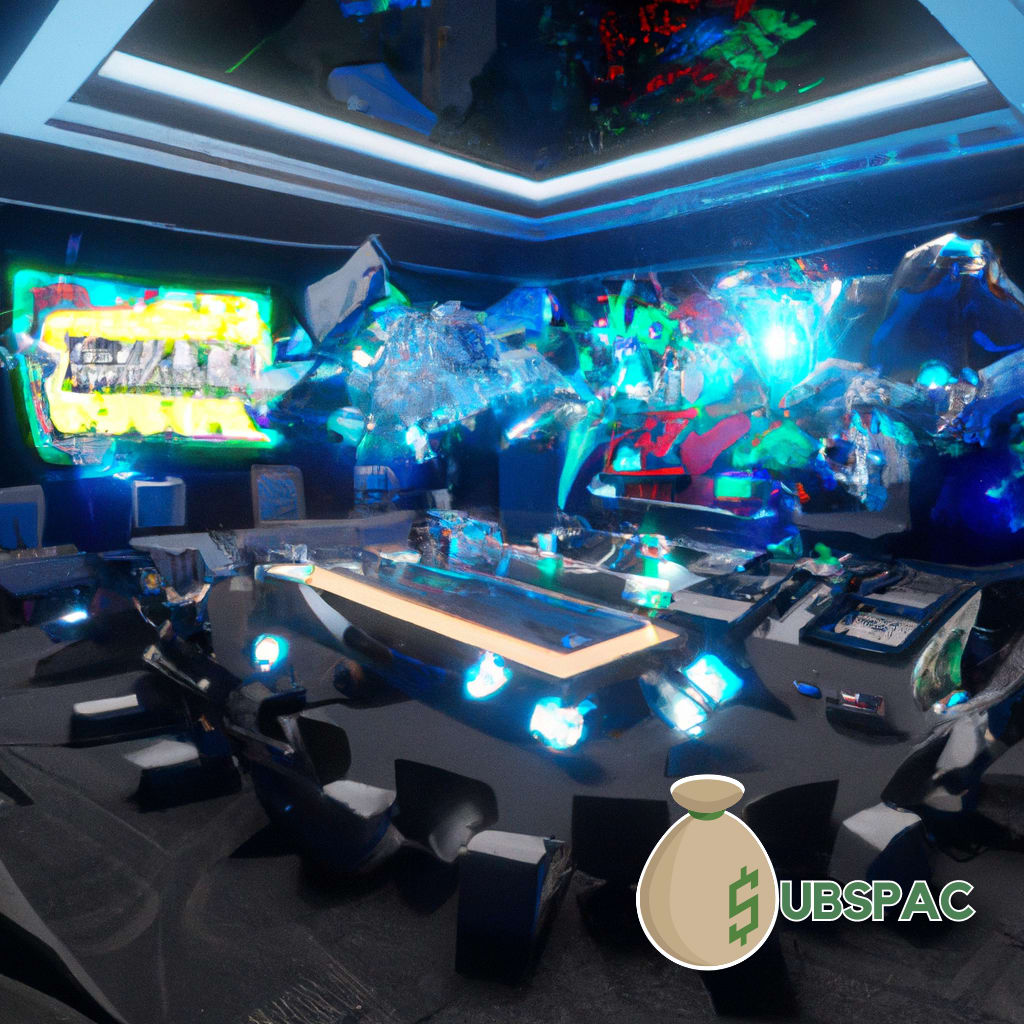 TLDR:
1. An Extraordinary General Meeting (EGM) is being held by VAM Investments SPAC BV on July 21, 2023, for an extended transaction that requires shareholder attention and vote, with a provided power of attorney for easy voting.
2. The power of attorney allows the agent to represent multiple shareholders and VAM Investments SPAC BV takes responsibility for any damages caused by the authorized representatives, providing a safe and democratic opportunity for shareholders to shape the future of the company.
Ladies and gentlemen, gather around because VAM Investments SPAC BV has something extraordinary in store for us. They're holding a landmark event – an expanded Extraordinary General Meeting (EGM) at the Sheraton Amsterdam Airport Hotel and Conference Center on July 21, 2023. If you're an owner of fine taste, you'll appreciate the prime location they've chosen for this groundbreaking conference.
Now, don't think this is just any ordinary gathering. VAM Investments SPAC BV is putting forth an extended transaction, a combination of several linked proposals presented as one ballot item for approval. This is not just a mere suggestion, folks; it's a serious proposition that requires your attention and vote.
But wait, there's more. You, dear shareholder, have the power to make a difference. Your vote can shape the future of this transaction. To assist you in exercising your right to vote, VAM Investments SPAC BV is kindly providing you with a power of attorney. This not only grants permission to the GM but also empowers Notary Porter of Amsterdam, Netherlands, or any representative or successor thereof to represent you at the EGM. They will dutifully follow your instructions and cast your vote as you direct. Simple as that.
Now, if you're concerned that you're not the only one with a say in this matter, don't worry. The power of attorney provided also allows the agent to act on behalf of other shareholders in the Company, accommodating all voices. It's like a democratic utopia, where everyone's opinion matters.
Of course, we're all busy people, so VAM Investments SPAC BV has made it easy for you to submit your power of attorney. Just send it to ABN AMRO Bank N.V. via email (AVA@nl.abnamro.com) or post (ABN AMRO Bank N.V., Attn: Corporate Broking (HQ7212), Gustav Mahlerlaan 10, 1082 PP Amsterdam, The Netherlands). Just make sure it reaches the bank before 14th July 2023, 17:00 CET. The clock is ticking, dear friends.
But what about any potential damages caused by the actions or omissions of the power of attorney? Fear not, for VAM Investments SPAC BV has got you covered. The authorized representatives are not responsible for any damages suffered by shareholders. So, you can confidently sign and submit the Power of Attorney without a care in the world.
This is your chance to be part of something big, something historic. Don't miss this opportunity to make a difference in the world of finance. And if you can, try to make it to the Sheraton Amsterdam Airport Hotel and Conference Center in time for this momentous event.
For your convenience, VAM Investments SPAC BV has provided a Power of Attorney form, complete with sections to input your personal information, number and class of shares, and voting instructions. Simply check the appropriate box for each agenda item to indicate whether you are in favor, against, or abstaining from the proposed Extension Transaction.
By signing this Power of Attorney, you, the shareholder, represent and warrant that you hold full and unencumbered title to the shares. You can rest easy knowing that your investment is safe and sound while you participate in shaping the future of VAM Investments SPAC BV.
So, ladies and gentlemen, step right up and seize this unique opportunity to make a lasting impact on the world of finance. With VAM Investments SPAC BV at the helm, and your vote in hand, we can all embark on this investor's adventure together, navigating the thrilling world of extended transactions, prime locations, and the sweet taste of democracy.