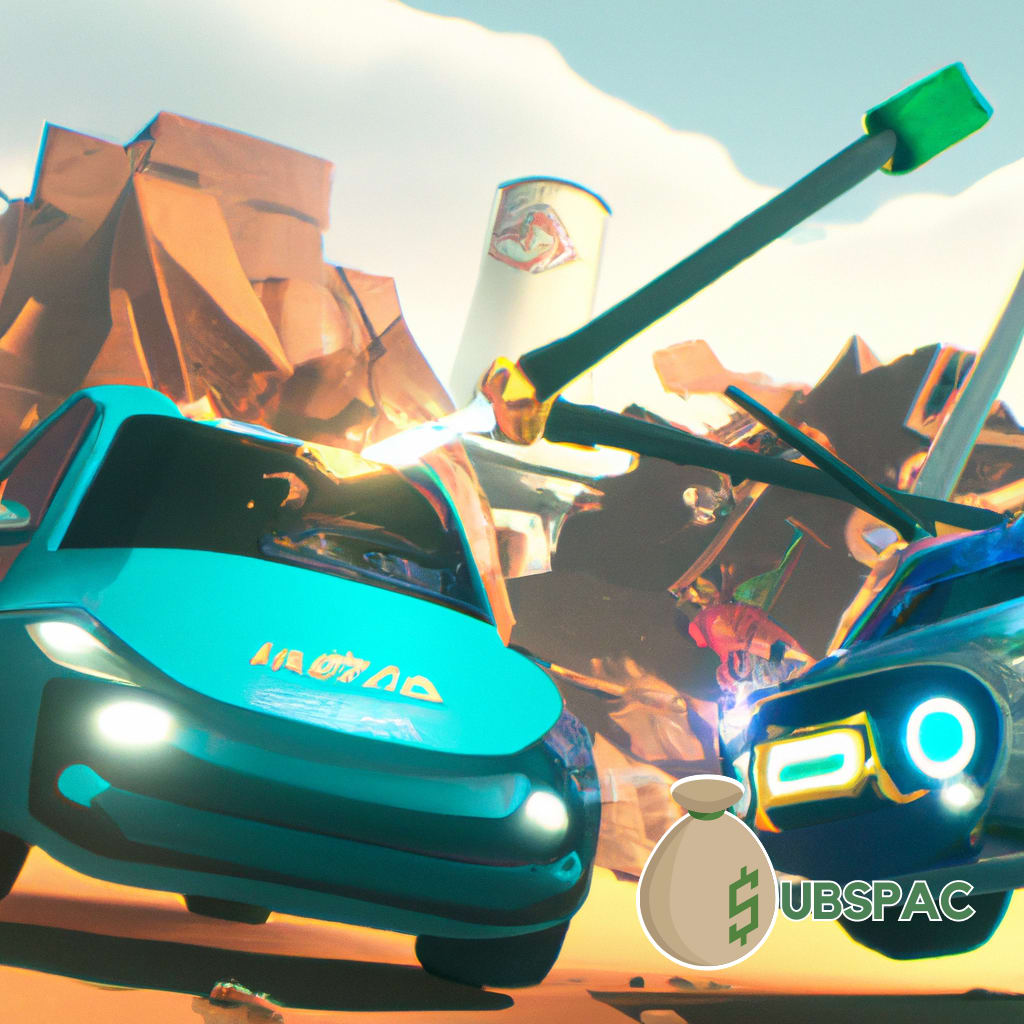 TLDR:
ACG Acquisition Co. is set to acquire two Brazilian mines for $1 billion to capitalize on the demand for metals in the electric vehicle market. Volkswagen AG's battery division and Glencore will also invest $100 million each for future nickel deliveries and ACG stock purchases, respectively.
Well, well, well, folks, looks like the electric vehicle market has its very own Russian nesting doll. You heard that right, Russian metals industry veteran Artem Volynets is leading the charge with his London-listed company ACG Acquisition Co. as they agree to dish out a cool $1 billion, debt included, for two Brazilian mines. These mines, previously owned by private equity firm Appian Capital Advisory, are just waiting to capitalize on the insatiable appetite for metals in the EV market. And it seems they're already off to a solid start, with Volkswagen AG's battery division and Glencore pledging $100 million each for future nickel deliveries and ACG stock purchases, respectively.
Now, in case you're wondering, these mines aren't your run-of-the-mill, everyday mines. No, sir. We're talking Santa Rita, an Atlantic Nickel sulfide mine, and Mineraço Vale Verde, a copper mine in Cerote, Brazil. The EV market is frothing at the mouth for these metals, since nickel is an essential ingredient in lithium-ion batteries and copper plays a vital role in EV production. Automakers are practically tripping over themselves to secure supplies of these precious resources.
But wait, there's more! Following the merger, ACG Acquisition Co. will go through a little identity crisis and come out as the shiny new ACG Electric Metals Ltd. With plans for further consolidation in the metals industry, it seems ACG Electric Metals is looking to take advantage of the skyrocketing demand for battery metals, polarization of supply chains, and the need to reduce carbon emissions. No longer satisfied with just being a heavyweight in the metals industry, this company aspires to be the green metals supplier of choice for Western EV manufacturers.
Now, you might be wondering how they plan to finance all these ambitious endeavors. Not to worry, as they've got that covered. With $300 million in equity raised from other investors and Royal Gold Inc. committing $250 million in royalties across the two mines, ACG Electric Metals has some deep pockets. Throw in a little assistance from Citigroup Inc., ING Groep NV, and Societe Generale SA to arrange $300 million in senior debt, and you've got yourself one well-funded operation.
Interestingly enough, this isn't the first time these Brazilian mines have caught the eye of keen investors. South African metal producer Sibanye Stillwater Ltd. had previously agreed to buy the same assets back in 2021 but pulled out of the deal due to a geotechnical event at one of the properties. Talk about a missed opportunity.
Now, before we wrap up, let's talk a bit about the man behind the curtain. Artem Volynets, CEO of ACG and former executive for companies backed by Russian billionaires Viktor Vekselberg and Oleg Deripaska, has quite the resume. With a background that includes heading strategy for one of the world's largest aluminum producers, United Co. Rusal, and serving as CEO of Rusal's parent company, En+ Group, it's clear he's no stranger to high-stakes deals.
So here we are, ladies and gents, on the cusp of a new era for ACG Electric Metals Ltd. and the EV industry as a whole. With the green metal supplier of choice positioning itself to capitalize on the increasing demands of the market, we can only imagine what the future holds for these mines and the vehicles they'll power. Will ACG Electric Metals be the Tesla of the metals industry? Only time will tell.