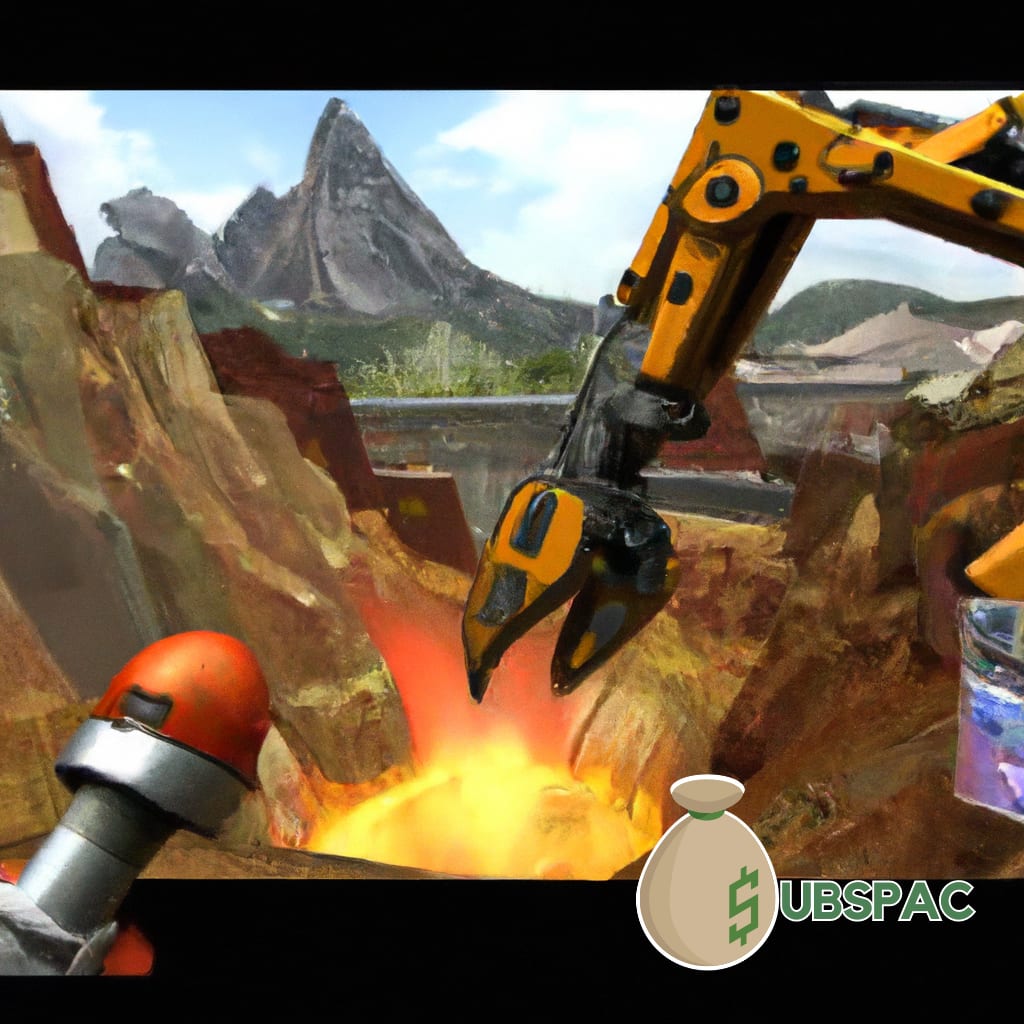 TLDR:
Stellantis invests $100 million in London-based SPAC, ACG Acquisition, for access to critical battery metals and environmentally friendly sources. ACG Acquisition plans to acquire Cerote and Santa Rita mines in Brazil to extract metals for the energy transition, with Glencore as an established partner.
In the never-ending quest to combine lithium and other battery metals, carmakers have found themselves jumping through hoops to overcome challenges, such as securing capital with expensive supply deals and poorly managed mines. But fear not, for Stellantis has recently invested $100 million in a deal with London-based Special Purpose Acquisition Company (SPAC), founded by former EN+ Group CEO Artem Volinetz. The future of batteries looks brighter already.
Now, you might be asking yourself, "Why should I care about this investment?" Well, the increasing demand for lithium as the automotive industry shifts to electric vehicles has automakers scurrying for a reliable and cost-effective source of the precious material. Stellantis' investment in ACG Acquisition provides access to critical materials, all developed using environmentally friendly green hydropower. How noble of them.
ACG Acquisition plans to extract metals for the energy transition, such as nickel, whose demand is expected to increase sevenfold within 20 years. Their goal is as ambitious as it is forward-thinking. In a deal that seems like a love child between an IPO and a SPAC acquisition, ACG Acquisition will acquire the Cerote and Santa Rita mines in eastern Brazil for $1.1 billion. Most of that sum will likely come from public offerings and new anchor investors like Stellantis.
Now, before you go screaming about another risky London SPAC investment, it's essential to note that ACG Acquisition isn't some fly-by-night operation. They've already established themselves in the market, entering the SPAC scene last year. Plus, they have some established players like Glencore on their side, making the investment less risky than it might appear at first glance.
As for the deal's valuation, it stands at nearly four times its 2024 EBITDA forecast, offering a discount compared to competitors Pilbara and Harita Nickel. This makes it an acceptable way for shareholders to invest in the industry while avoiding the smell of burnt rubber from risky deals.
Stellantis CEO Carlos Tavares has made it clear that the company is not only expanding into electric vehicles but also ensuring these vehicles are made with sustainable materials to minimize environmental impact. The investment in ACG Acquisition is a significant step forward in this plan, and the market is likely waiting with bated breath to see how this exciting opportunity unfolds.
In conclusion, Stellantis' recent investment in ACG Acquisition seems like a promising answer to the challenges posed by expensive supply contracts and remote, poorly managed mines. This investment not only provides access to critical materials but aligns with Stellantis' commitment to a green transition. While investing in a London SPAC isn't typically a safe bet, ACG Acquisition's established market presence and already secured assets make it a palatable option for shareholders looking to invest in the industry.
As Stellantis pushes forward with the production of sustainable and environmentally friendly vehicles, it'll be interesting to see how they continue to innovate in the future. If they can maintain their momentum, they'll undoubtedly fuel the market with their progress. So, buckle up and keep an eye on this fast-paced race towards a greener automotive industry.