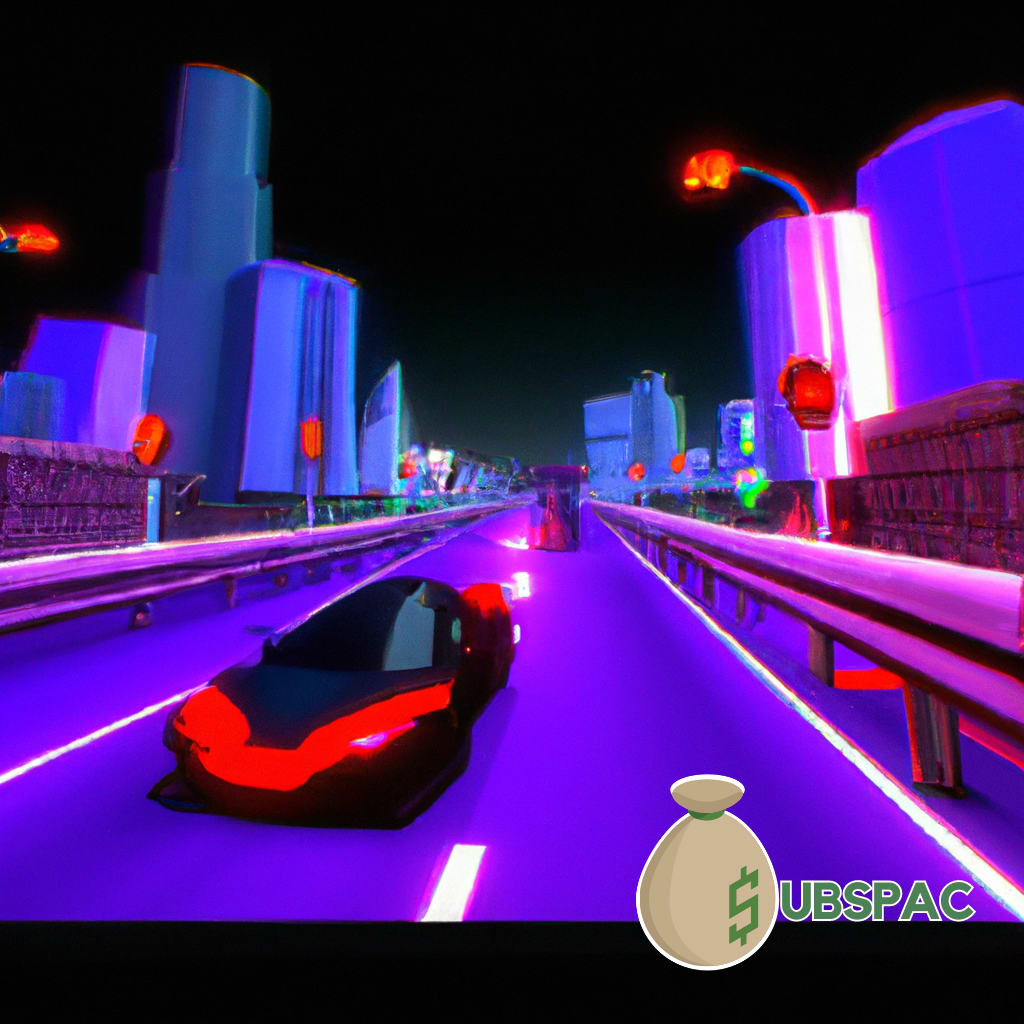 TLDR:
LeddarTech's recent SPAC deal with Prospector Capital Corp positions it as a rare public company in the ADAS/AD software space, valued at $348 million, and poised for continued growth and expansion. LeddarTech enlists the help of ICR Inc. to navigate the investment community and convey its key value proposition to potential investors.
In the ever-growing automotive software space, LeddarTech emerges as the shiny new toy that everyone wants to play with, thanks to its recent SPAC deal with Prospector Capital Corp. Valued at a cool $348 million, or the equivalent of several private islands, the Quebec City-based automotive sensor and perception software provider is now listed on the Nasdaq Market. This makes LeddarTech one of those rare public companies in the pure-play ADAS/AD software space – like a unicorn, but with more software and less magic.
LeddarTech's CEO, Charles Boulanger, couldn't be happier about the partnership with Prospector, led by former Qualcomm president Derek Aberle and vice chairman Steve Altman. The alliance aims to solidify LeddarTech's position as a leading force in the automotive software sector—a market predicted to reach a jaw-dropping $42 billion by 2030, according to a McKinsey study. So, buckle up folks, because the road to the future of smart self-driving cars promises to be one wild ride.
Of course, no self-respecting company can rise to the top without a little game of musical chairs in its management. LeddarTech's President and COO, Frantz Saintellemy, will soon take the CEO reins from Boulanger. Meanwhile, Aberle will ascend to the chairman position upon completion of the SPAC transaction. With these new jockeys in place, it's clear that LeddarTech is not just horsing around when it comes to charting a path towards success.
The company boasts research and development facilities in Montreal, Toronto, and Tel Aviv, with plans to expand further using the proceeds from the SPAC deal. Perhaps they'll build an R&D lab on one of those private islands we mentioned earlier. After all, what better way to maintain focus on the future of self-driving cars than by working in a secluded paradise?
In order to navigate the treacherous waters of the investment community, LeddarTech has enlisted the help of ICR Inc., a leading financial communications consultancy that's presumably also good at charades. Kevin Hunt, ICR's investment community wrangler, will be responsible for conveying LeddarTech's key value proposition to potential investors. Meanwhile, Dan Brennan, the media handler extraordinaire, will tackle the key media aspects of this landmark transaction. It's safe to say that LeddarTech is in good hands, as long as those hands aren't too slippery from counting all that money.
LeddarTech's innovative technology and strategic partnership with Prospector Capital Corp. have positioned it as a major player in the ADAS/AD software space. With an eye toward continued growth and expansion, the company is poised to make significant strides in the coming years and leverage its technical expertise to shape the future of transportation. So, while the idea of self-driving cars might still feel as futuristic as flying cars and human teleportation, companies like LeddarTech are getting us closer to that reality, one SPAC deal at a time.
In conclusion, LeddarTech is well on its way to becoming the belle of the automotive software ball, thanks to its marriage with Prospector Capital Corp. The future of self-driving cars relies heavily on innovation and strategic partnerships, and this union fits the bill perfectly. As LeddarTech gears up for new challenges and opportunities, we can't help but eagerly anticipate where this road will ultimately lead. One thing's for certain: the world of autonomous driving is about to get a whole lot more interesting.