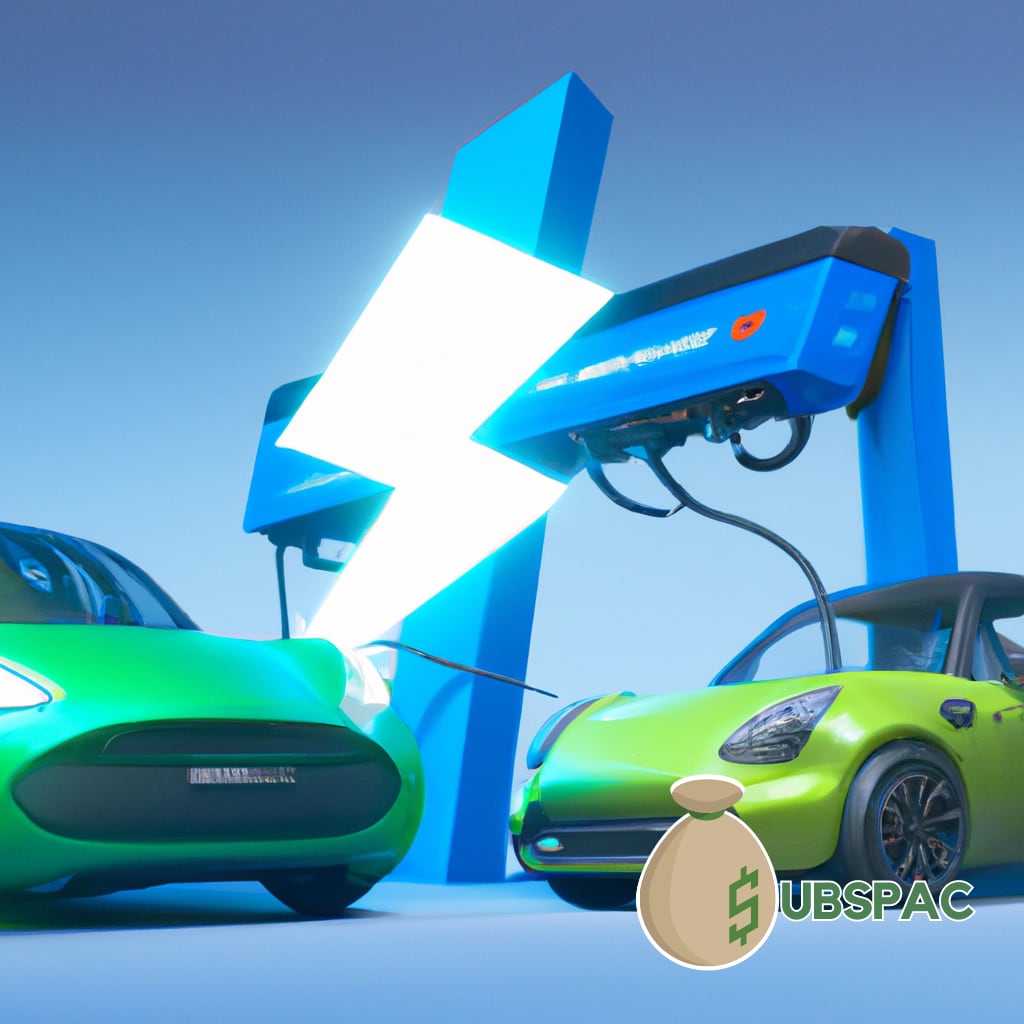 TLDR:
The $23 billion Black Spade-VinFast deal is set to be the largest SPAC M&A transaction involving an EV company, marking the growing interest in EVs. While not every SPAC deal will have a happy ending, investors and industry insiders will determine if these headline-grabbing deals are worth the risk.
In a world where electric vehicles are the new black and SPACs are the financial world's equivalent of parachute pants, the forthcoming $23 billion transaction between Black Spade Acquisition Co. and VinFast Auto Pte. Ltd. is set to make headlines as the largest M&A deal involving a special purpose acquisition company in almost two years. But don't get too excited, folks. This is just one of nine M&A deals crossing the $10 billion threshold this year. It seems that size does matter, after all.
As we all know, SPACs have faced their fair share of skepticism, with regulators and investors alike giving these blank-check companies the side-eye. However, that hasn't stopped VinFast from abandoning its plans for a traditional IPO and hopping on the SPAC bandwagon. Can you blame them? With a potential deal with Black Spade this large, it's like winning the lottery without having to buy a ticket.
Now, you might be wondering why an entertainment-focused company like Black Spade would be interested in an electric vehicle manufacturer like VinFast. Well, the answer is simple: everyone and their mother is trying to get a piece of the EV pie. Though Black Spade could've pursued a business combination in any industry, it has decided to follow the lead of many other SPACs and merge with an electric vehicle company. After all, who wouldn't want to ride the electrifying wave of the future?
However, not all EV companies have struck gold after going public through SPAC deals. Some have struggled and resorted to issuing equity at a discount to raise cash levels. For example, Canoo Inc. sold shares at a 16% discount to its previous day's trading price, while luxury EV company Faraday Future Intelligent Electric Inc. announced discounted share sales as part of a financing plan. Even electric-van maker Arrival had to pursue a second SPAC deal with a valuation much lower than its first. But, as they say, when the going gets tough, the tough keep going – or, in this case, keep merging.
Despite these headwinds, Black Spade remains undaunted in its foray into the electric vehicle space. After all, when you're dealing with a rapidly growing industry like EVs, it's hard not to get caught up in the excitement. And with the Black Spade-VinFast deal marking the largest SPAC M&A transaction involving an EV company, it's clear that the interest in electric vehicles shows no signs of slowing down.
So, what does this mean for the future of SPACs and electric vehicle companies? Well, it's hard to say. While the upcoming Black Spade-VinFast deal could serve as a shining example for other successful SPAC mergers, it's important to remember that not every story will have a happy ending. For every Cinderella story, there's a cautionary tale of struggling EV companies and SPAC deals that don't quite hit the mark.
In the end, it's up to investors and industry insiders to determine whether or not these headline-grabbing deals are worth the risk. But, as we continue to navigate the ever-evolving landscape of business and finance, one thing is for certain: there will always be coffee, and there will always be business reporters, like yours truly, waiting with bated breath for the next big economic news. And with deals like the Black Spade-VinFast merger grabbing our attention, it's safe to say that we won't be running out of things to write about anytime soon.