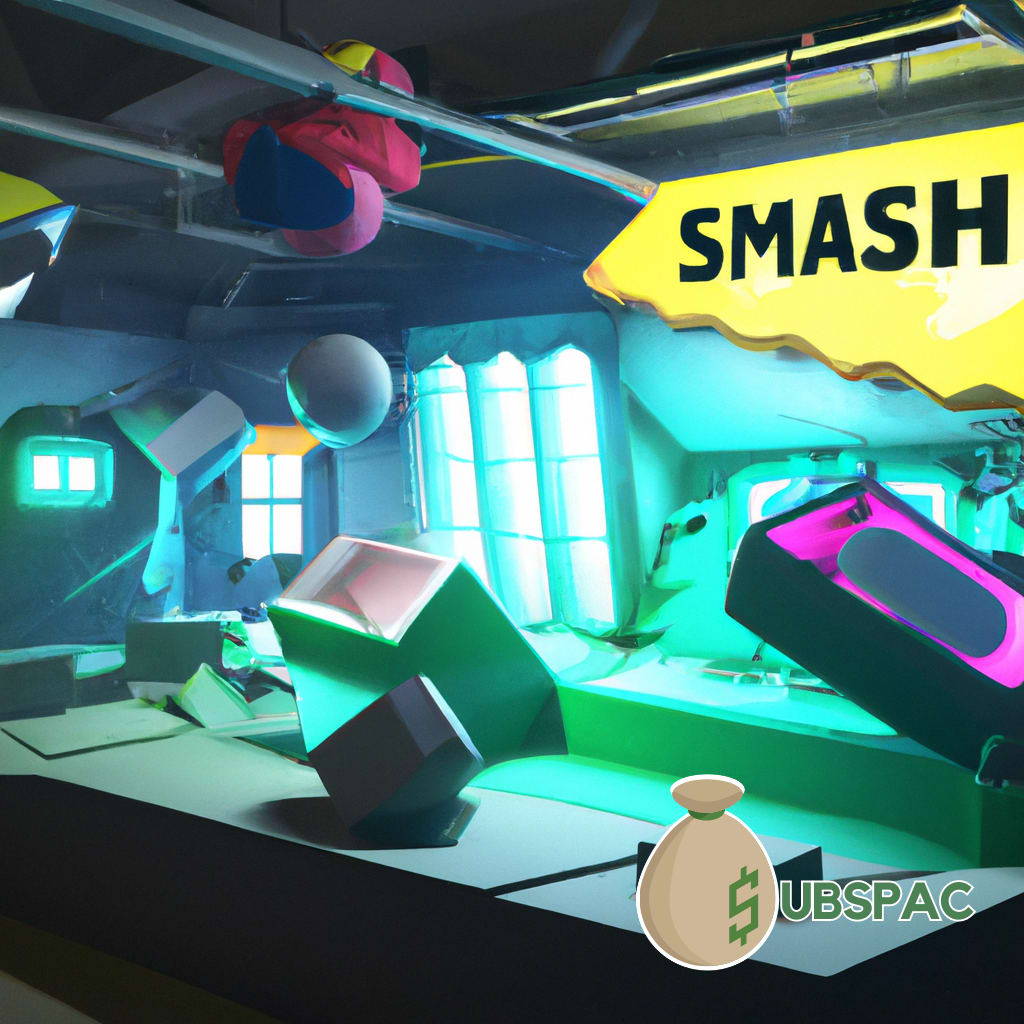 TLDR:
Sakuu Corp. terminates merger with Plum Acquisition Corp. due to market conditions, marking the third canceled SPAC merger this week. However, Sakuu Corp. remains committed to pushing the boundaries of additive manufacturing and battery technology, and is confident in their ability to succeed in the future.
Well, folks, it seems as though the business world has been hit with another swerve, as Sakuu Corp., the fearless leader in additive manufacturing and battery technology, has called it quits on their merger with Plum Acquisition Corp. I. Pop the champagne, or perhaps, don't? It's been a rollercoaster ride for these two lovebirds, with market conditions playing the role of the heartless matchmaker. The termination of this merger marks the third canceled special-purpose acquisition company (SPAC) merger this week, giving us all a sense of déjà vu.
But don't worry too much, dear readers. Sakuu Corp. assures us that this isn't a sign of their impending doom. Rather, it's just a minor setback in their pursuit of innovation and creating solutions that benefit society as a whole. They remain committed to pushing the boundaries of additive manufacturing and battery technology, making it clear that they won't let a little heartbreak get in the way of their progress.
With the termination of this merger, Sakuu Corp. joins the not-so-illustrious ranks of other companies who've had their SPAC mergers fall through this week. The trend seems to be picking up speed like a snowball rolling down a hill, as tight market conditions continue to play havoc with the best-laid plans of executives. For those keeping score at home, it's Market Conditions 3, SPAC Mergers 0.
Despite the rocky road it's been on, Sakuu Corp. wants to make it clear that they haven't given up hope. Their confidence in their ability to succeed in the future remains steadfast, and they're more ambitious than ever to push their industry forward. It's like a phoenix rising from the ashes – just without the flames and mythical creatures. With a talented team, cutting-edge technology, and an unwavering commitment to excellence, Sakuu Corp. plans to show the world that they're still a force to be reckoned with.
While it may be tempting to view this termination as a colossal failure, it's essential to remember that businesses, like life, are full of ups and downs. Sakuu Corp. may have hit a bump in the road, but they're still in the game, focused on building relationships with their customers and partners. Their determination to make a positive impact on the world hasn't waned, and they're already looking to the future with optimism and excitement.
So, what does this all mean for the rest of us? If you're in the additive manufacturing or battery technology industry, you can breathe a sigh of relief knowing that Sakuu Corp. is still in your corner, fighting the good fight. And if you're not in one of these industries, perhaps it's time you considered a career change. After all, the world of business is anything but predictable, and who knows what twists and turns lie ahead?
In conclusion, the termination of the Sakuu Corp. and Plum Acquisition Corp. I merger is just another reminder that the business world is an ever-evolving landscape, filled with uncertainty and unexpected detours. But it's this unpredictability that keeps us all on our toes and makes the game of business so exhilarating. So, as Sakuu Corp. dusts themselves off and marches forward, let's all raise a glass (or a coffee mug, if you're still at work) to the indomitable spirit of innovation and the never-ending pursuit of a better world.